Getting started with your smart home is simple with Homesmart.sg.
A smart home is made up of smart technologies helping you control different parts of your home, and can be categorized into these four aspects.
Smart Lighting
Smart Appliances
Smart Curtains and Blinds
Home Security and Monitoring
Automations and Remote Controls
Getting started with a smart home simply means starting with one of these. This Getting Started guide goes through each category, and the products and packages you'll need to achieve them.
1. Smart Lighting
Smart lighting is the simplest and most impactful way to create a smart home. Lights are an essential part of our homes, and we use them everyday. Turning your lights smart is the natural first-step to your smart home.
At Homesmart.sg, we use our Aqara Smart Switches to turn our lights smart. Smart switches replace your existing light switches. In the past, you'd flip the switch to turn the lights on and off. Now, smart switches can "flip the switch" electronically – turning the lights on and off – by themselves! They're wirelessly connected to other smart devices and to your phone, and this allows you to use your phone to turn the lights on. Your phone would send a command to the smart switch, which then electronically turns the light on.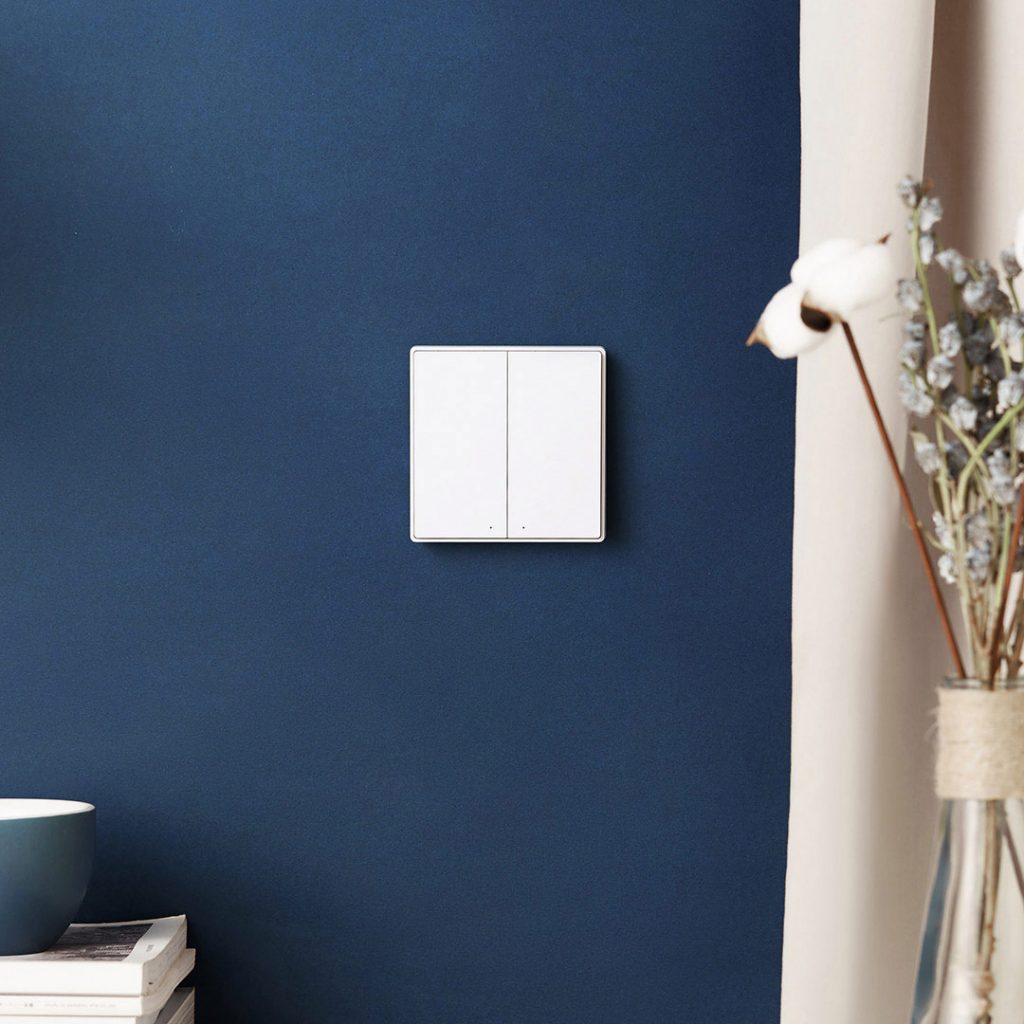 Aqara D1 Smart Wall Switch
Easily give your existing lights smart controls, simply by replacing your switches. Gain new ways to control, interact with, and automate your lights.
$

48.00
–
$

69.00
incl. GST
Achieving whole-home smart lighting is as simple as changing all your light switches to smart switches. Our Whole Home Smart Lighting pack includes 10 smart switches – enough for 80% of Singapore households, and includes installation and set up at an unprecedented price. Making your lights smart couldn't be easier. And if you want not just smart – but automated – lighting, check out our Automated smart home pack.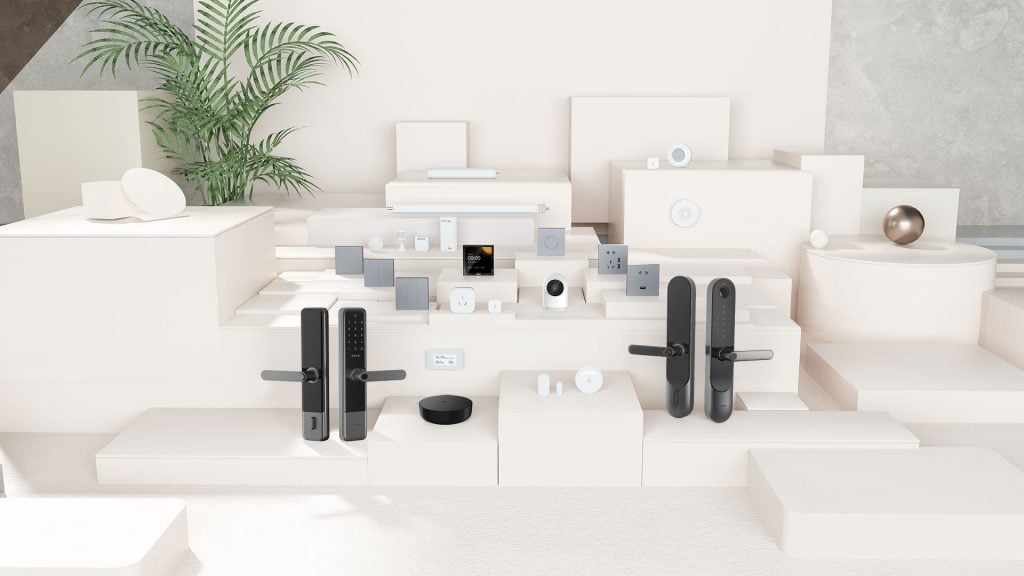 Full Smart Home
Get unbeatable value with our whole-home smart lighting package! It includes 10 smart switches and 2 air-con smart controllers to open up new, smarter ways of home living.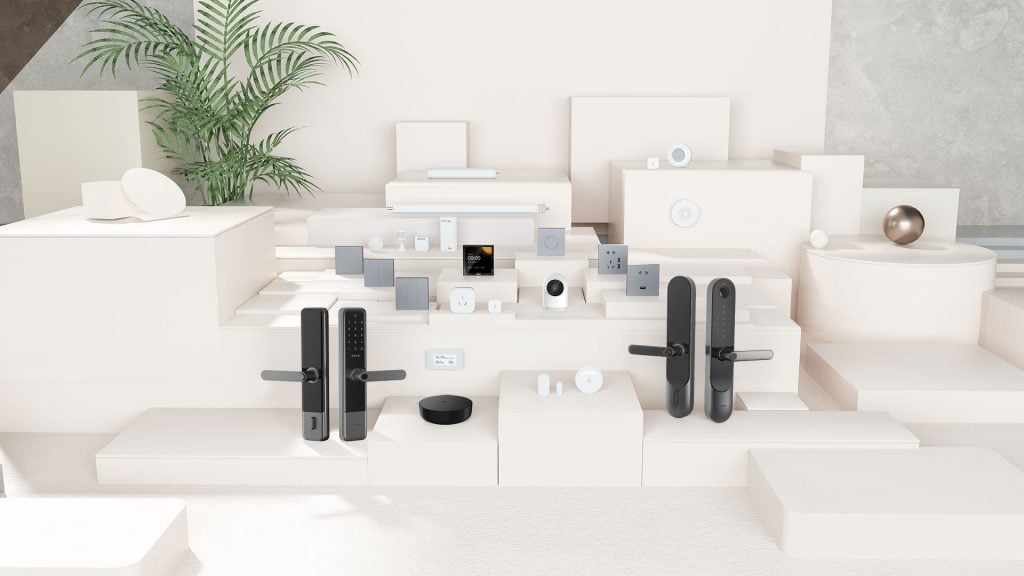 Automated Smart Home
Get your home smart with automations. This pack includes up to 10 smart switches and 3 smart air-con controllers, plus sensors and wireless buttons to create automations and convenient controls.
2. Smart Appliances
Air-conditioners and fans are something else we use everyday in Sunny Singapore. Having smart AC and fan control means greater convenience, reduced energy usage, and better cost savings. With these appliances integrated into your smart home, you'll be able to automate your appliances (e.g. turn off AC when it's 26C), and remotely control them.
Our Aqara M2 Hub has an infrared (IR) emitter which can be setup to send commands to your air-conditioners and fans. These are the same commands that are beamed by your remote controls. Being connected to your smart home system and your phone, you'll be able to use smart technologies even with your existing appliances.
So, if your smart temperature sensor measures 26C in the room, it can turn the AC off. Or if the motion sensor detects your dog, it can turn your fan on for 10 minutes.
It also works other appliances, such as TVs and air purifiers.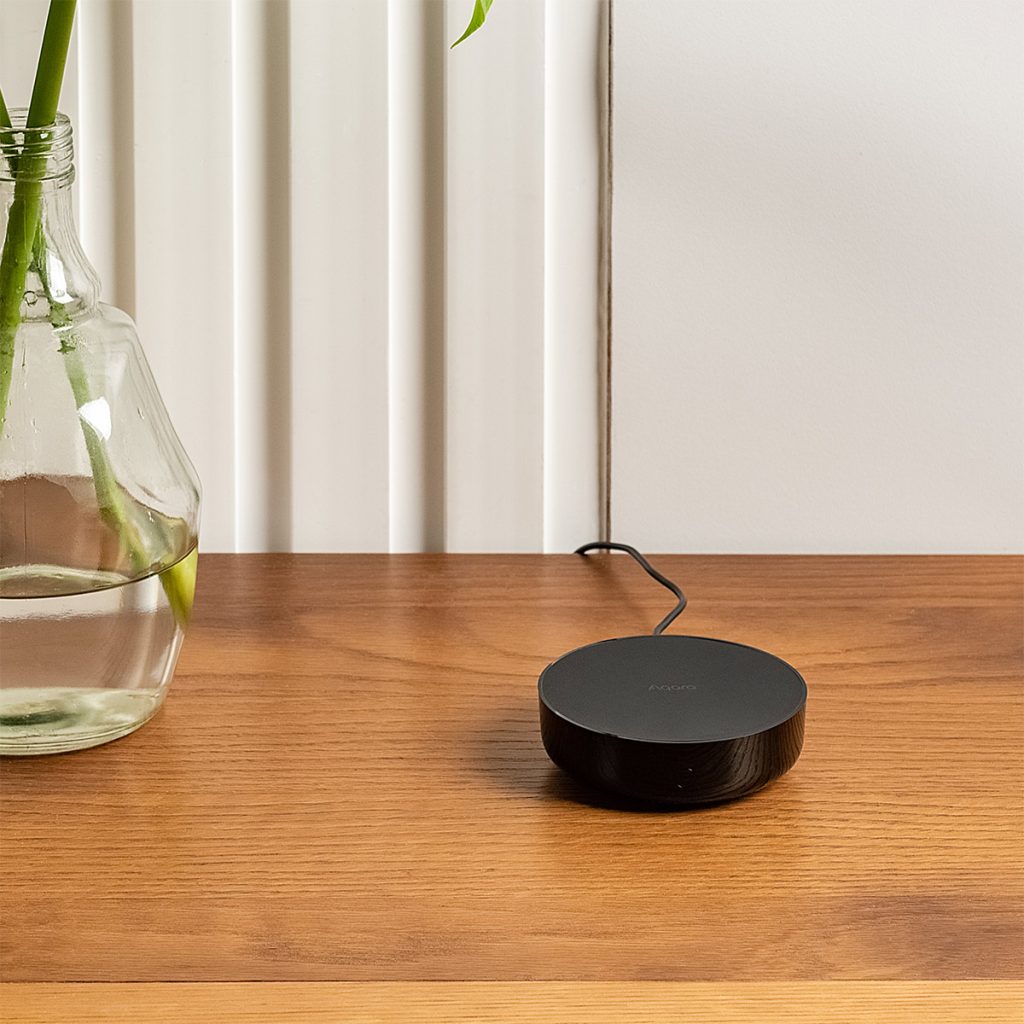 Aqara M2 Hub
Smart air-con and fan controller that also works as a smart home hub for other Homesmart.sg Aqara smart devices.
3. Smart Curtains and Blinds
Getting curtains and blinds motorized and automated may seem like a big commitment and effort, but the results are so worth it. Time-based automations, such as your curtains opening automatically at 7am in the morning, just as you're getting up, really helps get the sun into your home to warm it up, and get your ready for the day. Likewise, blinds closing automatically in the evening to give you private comfort not only saves you time, it signals you to start winding down.
Besides, who doesn't love some mechanical help in mundane tasks? Seeing your curtains draw themselves, or your blinds going up at the touch of a button is a treat in itself. Incorporate curtains and blinds into a scene – such as a Movie Time scene – and triggered by Siri or Google voice command, and the effect is simply satisfying.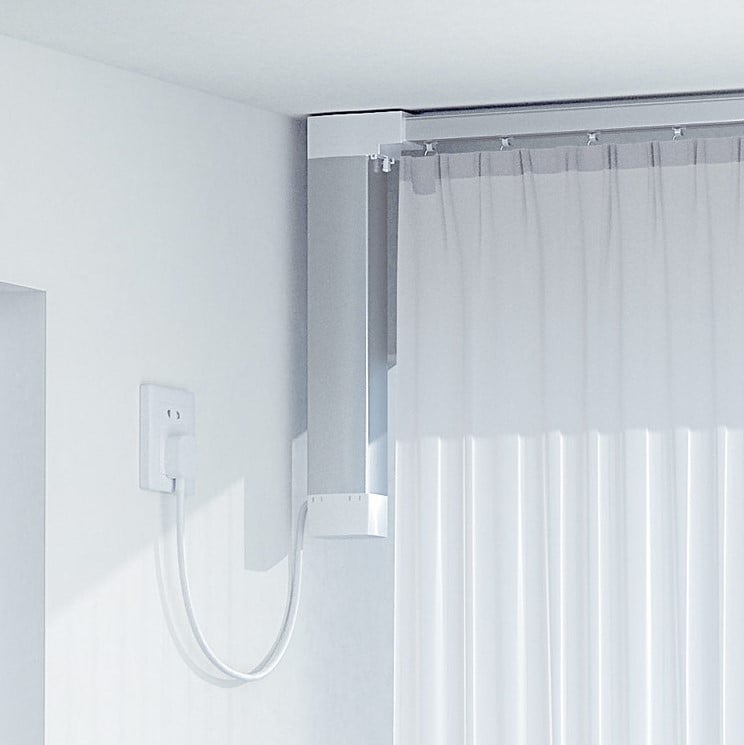 Aqara Smart Curtain Control
Smart motor and motorized track to give your curtain smart controls and automations.
$

339.00
–
$

679.00
incl. GST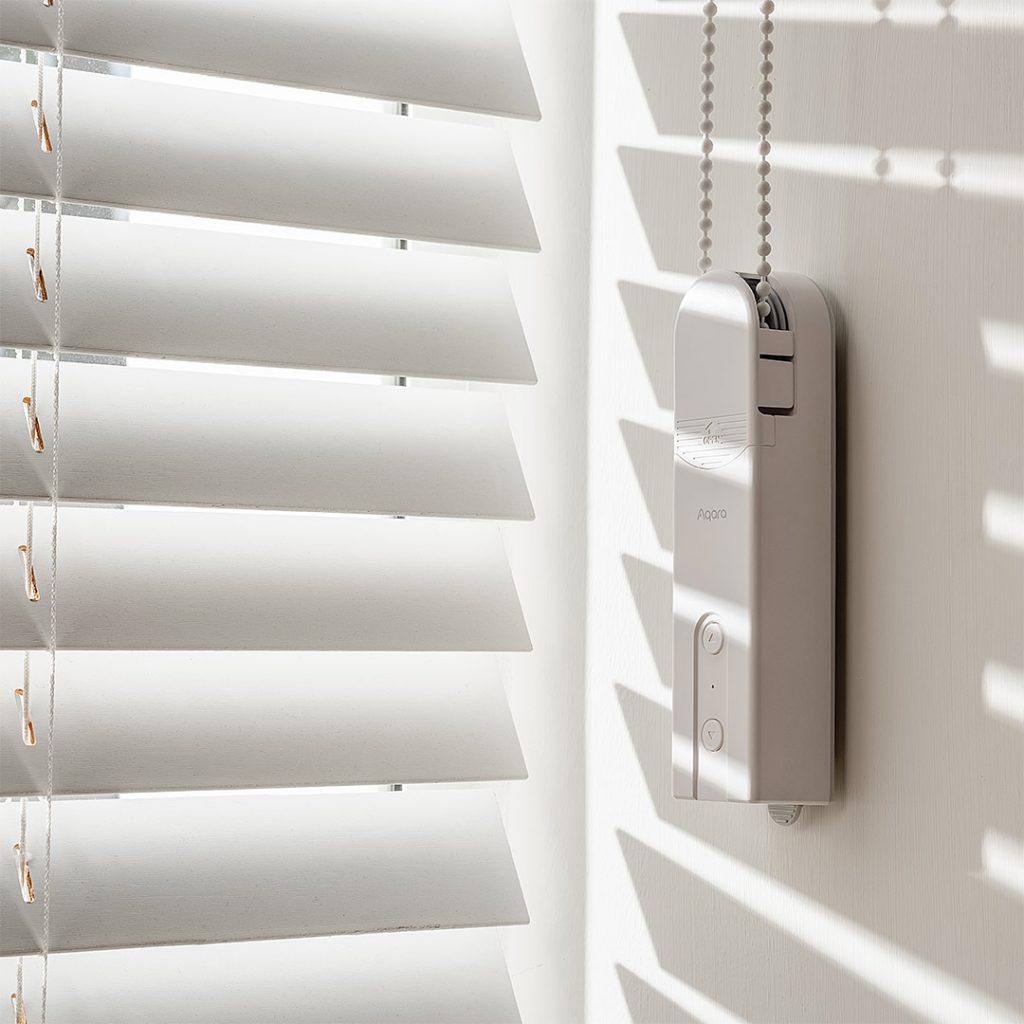 Aqara Smart Roller Shade Driver E1
Roller blind motor that can be easily added to existing blinds with beaded loops, giving it new, smart automations and controls.
4. Home Monitoring and Security
With a well-connected smart home, you'll be able to know many things about your home, even when you're away. Stream video footage from our Aqara G2H home monitoring camera to see what's going on, or check recorded footage from the cloud. Sensors can notify you if windows are opened or if motion is detected in your garden. And our Aqara M2 Hub can be set up as a security system, which sounds a 80 dB alarm on a trigger of your choosing – such as if your door is opened when you're not at home.
Our Aqara D100 Smart Door Lock isn't just a digital lock – it can be fully integrated into a smart home. Get logs of when your door was unlocked (and by whom), and notifications if your door was left ajar. Create automations – such as arming the M2's security system when the door is locked from the outside. But the smartest thing about this lock is its biometric access – far more secure than a key, yet can be unlocked in as little as 0.8 seconds.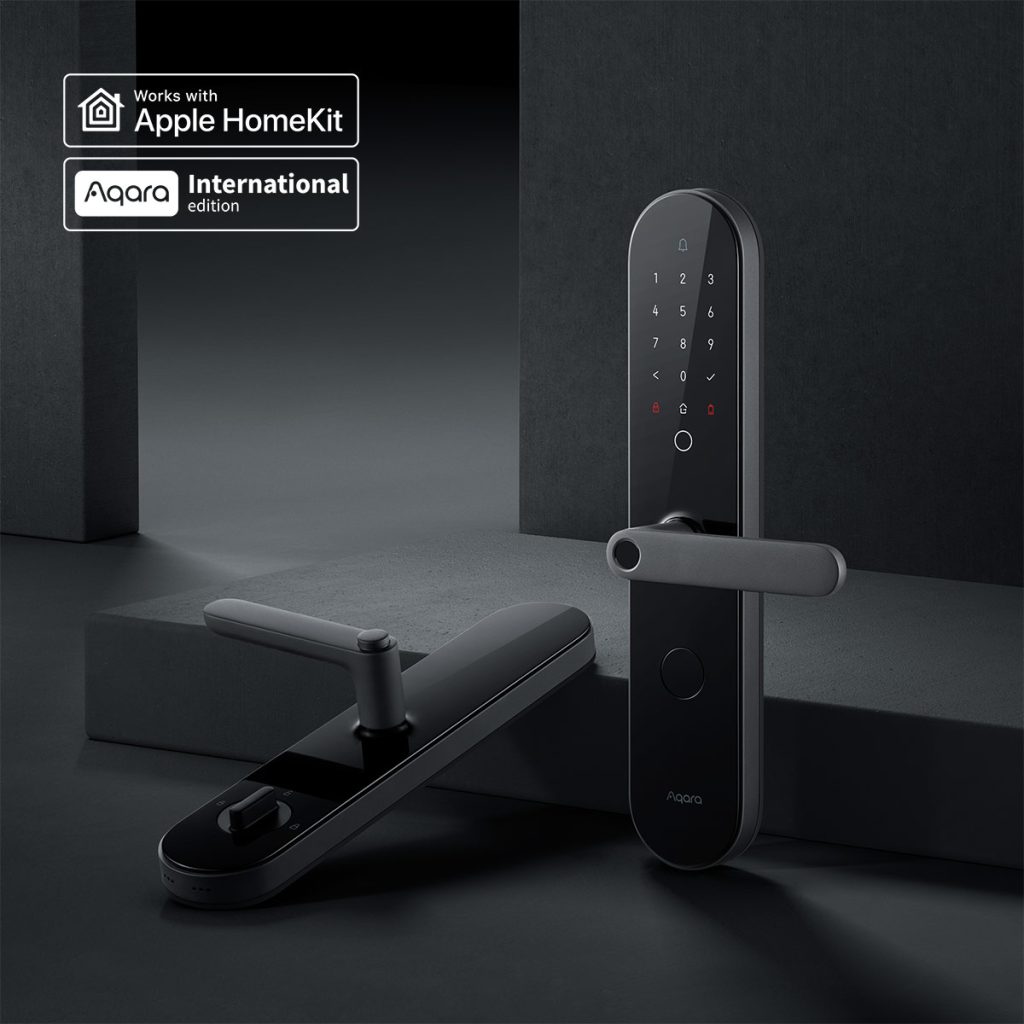 Aqara N100 Smart Lock
A highly secure smart door lock which supports multiple unlocking methods, including biometric prints. Fingerprint reader built on the handle allows instant unlock and opening in 0.8 seconds.
$

459.00
–
$

639.00
incl. GST
5. Automations and Remote Controls
At Homesmart.sg, having remote controls start with your phone. Once set up, your lights and appliances can be controlled by your phone – even when you're not at home. Beyond that, our Aqara Wireless Mini Switch can be set up as a dedicated button for controlling certain lights, such as your bedroom light, to be placed on your bedside table. This gives you convenient, always-there control.
For more flexible, hands-free control, our products are also fully compatible with voice assistants such as Siri, Google Assistant, or Alexa.
But why stop there? A smart home can also be set up so that it doesn't have to be controlled at all – by using automations. You can equip your home with our Homesmart.sg Aqara's array of affordable sensors, which gives you the ability to add sensor-based automations. Motion sensors can turn your lights on. Temperature sensors + motion sensors can work together to turn your AC on only when it's hot, AND you're in the room.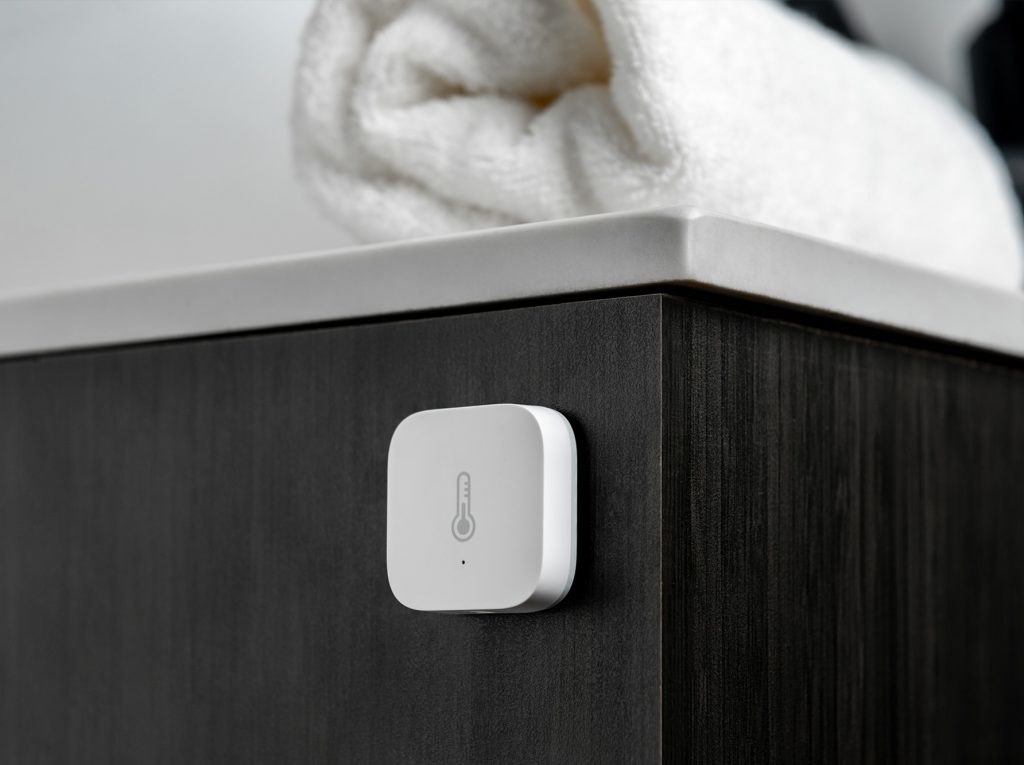 Aqara Temperature and Humidity Sensor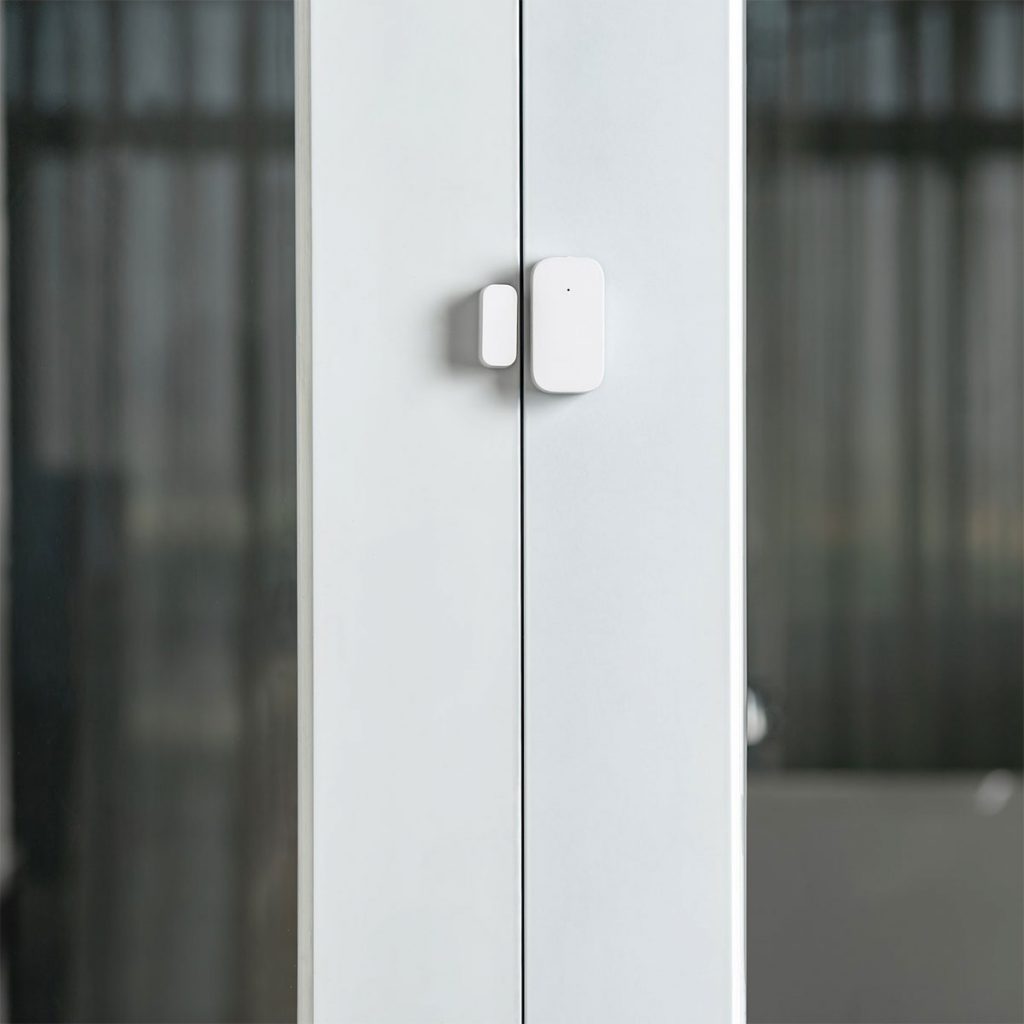 Aqara Door and Window Sensor
Homesmart.sg is Here to Help
Smart homes can be a complicated topic, but it doesn't have to be. We're here to help. With our years of experience helping Singapore homes get smarter, Homesmart.sg can help you on your smart home journey. You can fill out a form to get a customized quotation, alternatively, get in touch with us at info@homesmart.sg or 88768104!