Your DIY Smart Home Builder
We pride ourselves on being fully transparent and flexible, which is why we recommend our clients to go for an ala carte approach – only getting the devices they need. In this DIY Smart Home Builder, you can choose, in exact quantities, all the devices you need. We can quote you installation and setup fees separately.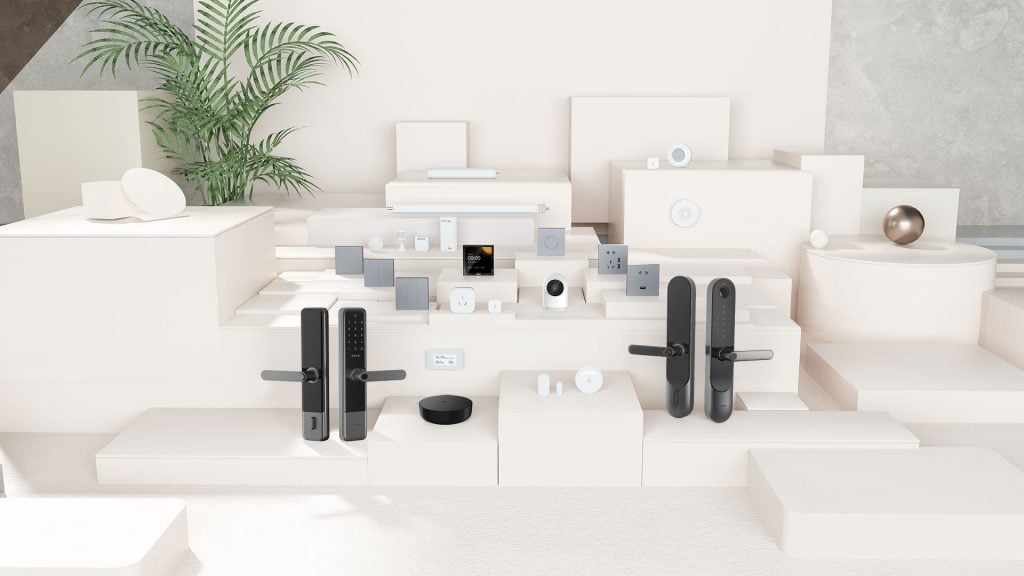 DIY Smart Home
Homesmart.sg gives you the flexibility to build your own smart home. Customize and select the smart devices you need, in exact quantities, in our simple, step-by-step process. This is a supply-only package that does not include installation and setup services. Need installation and setup? Use our quote generator.
Packages
Want to get an all-included package that includes installation and setup services? Try one of these packages as a starting point. If you need more switches, we'll manually add the costs to your order after getting in touch.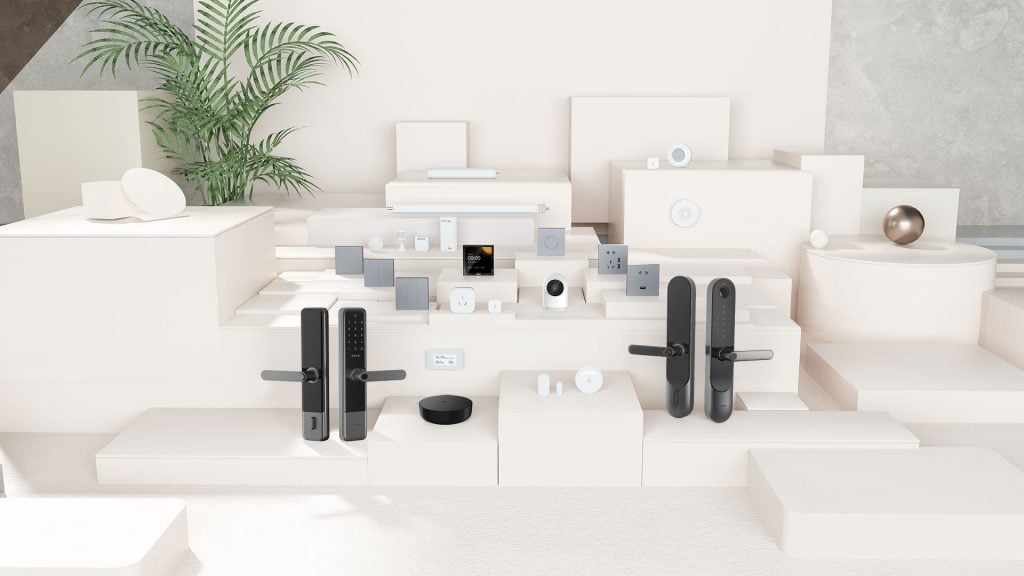 Full Smart Home
Get unbeatable value with our whole-home smart lighting package! It includes 10 smart switches and 2 air-con smart controllers to open up new, smarter ways of home living.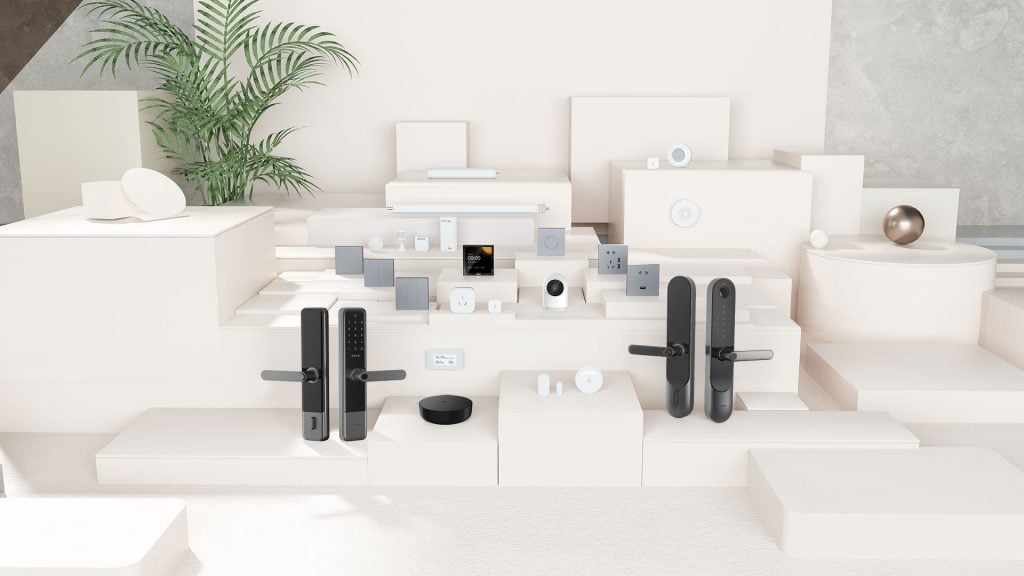 Automated Smart Home
Get your home smart with automations. This pack includes up to 10 smart switches and 3 smart air-con controllers, plus sensors and wireless buttons to create automations and convenient controls.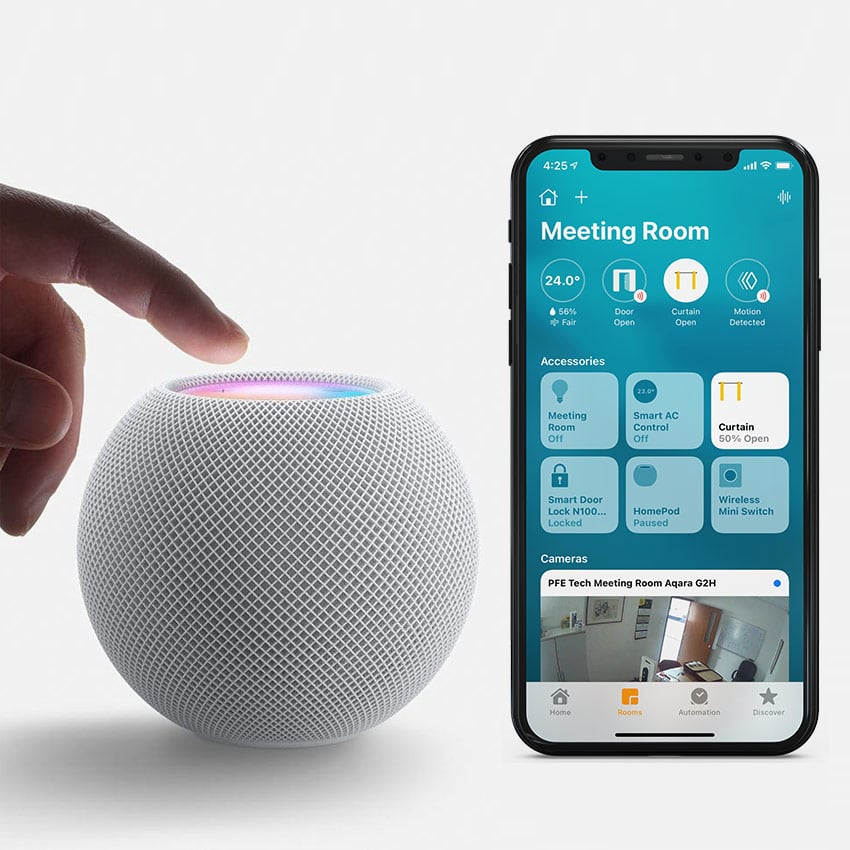 Apple Smart Home
Have your smart home work with Apple Home. This whole-home smart package includes 10 smart switches, 3 air-con smart controllers, and an optional Apple HomePod smart speaker to give your smart home Siri voice control.
incl. GST
We also provide customized solutions. You can request for a quotation here.
Bundles
Bundles are pre-selected, tailored solutions, generally for rooms and zones. They include most of the items needed to achieve specific functions, and are a great way to get ideas on how to integrate smart technologies into your home.
Once you have a bundle, adding more smart devices and functionalities into your home gets easier and cheaper. Want to get more upgrades? Contact us.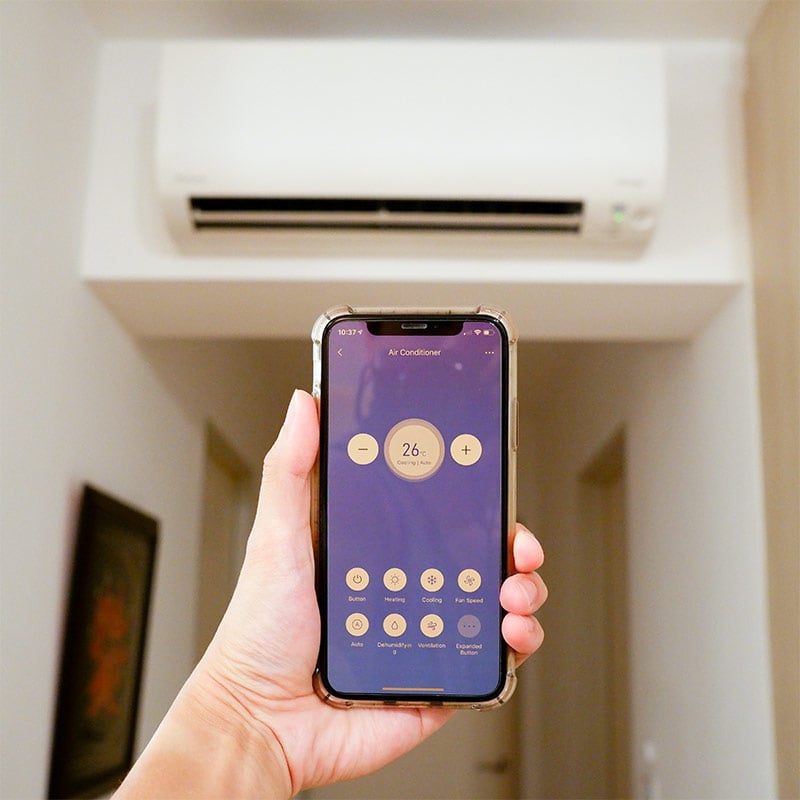 Smart Air-con Control
Gain smart control over your air-conditioner, including temperature automations. Control your air-con with your smartphone, even remotely – so you can cool down the house before you get home.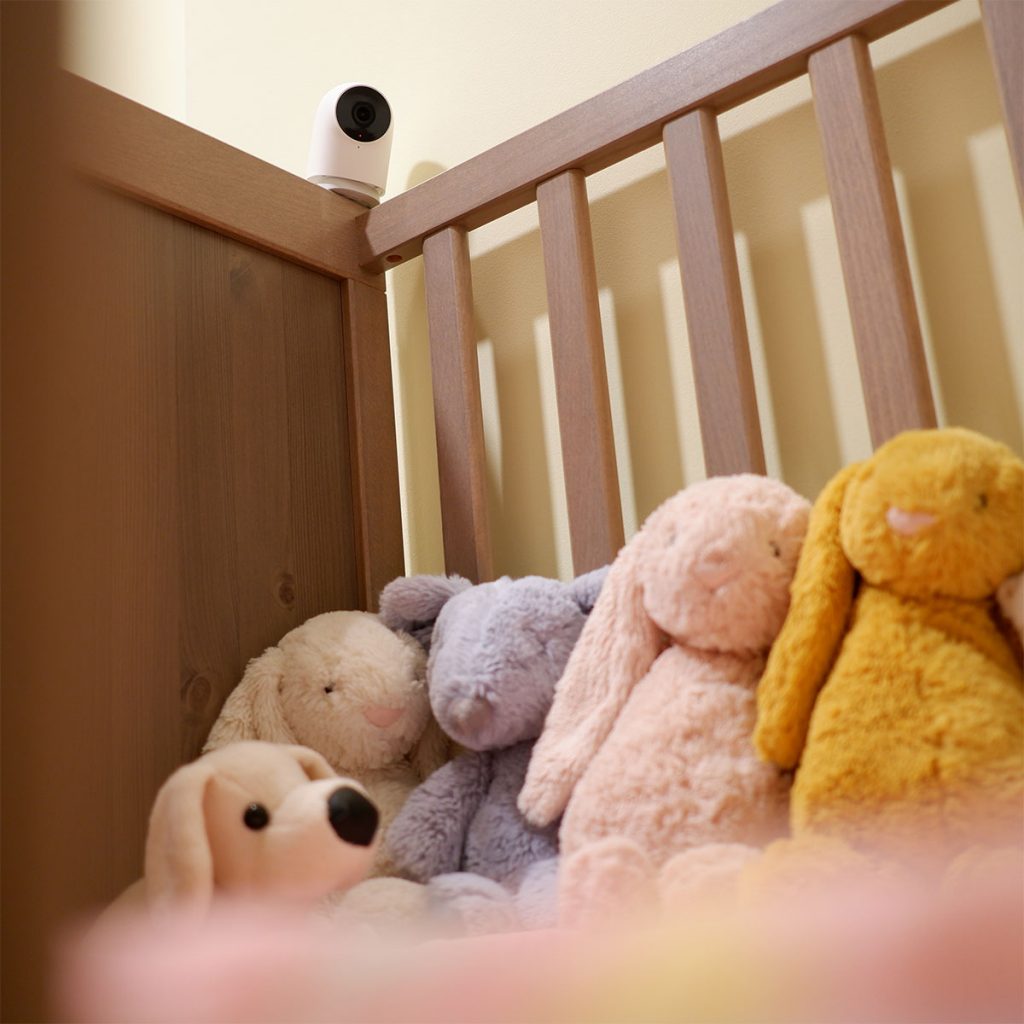 Smart Baby Monitor & Room Control
incl. GST
The perfect bundle for keeping watch over your baby, and keeping him or her comfortable. This bundle allows you to monitor your baby, and control the air-con and other devices in his or her room, even remotely.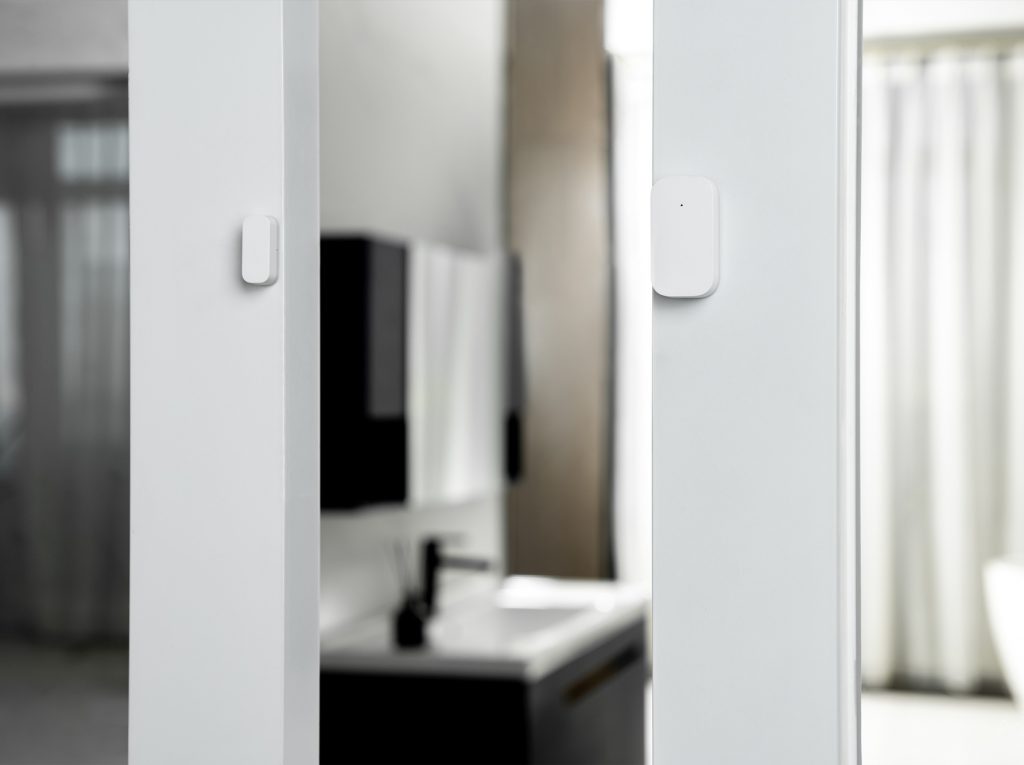 Home Monitoring and Smart Security
Secure your home and gain real-time information about your home security, whether you're home or away. Arm your security system when you're out, and deter crimes with alarms and notifications.
Kitchen Safety System
Ensure your home is safe of both smoke and gas with our bundle that includes smoke and gas detectors. Get local and remote alerts of any gas leakages or smoke detection in your home.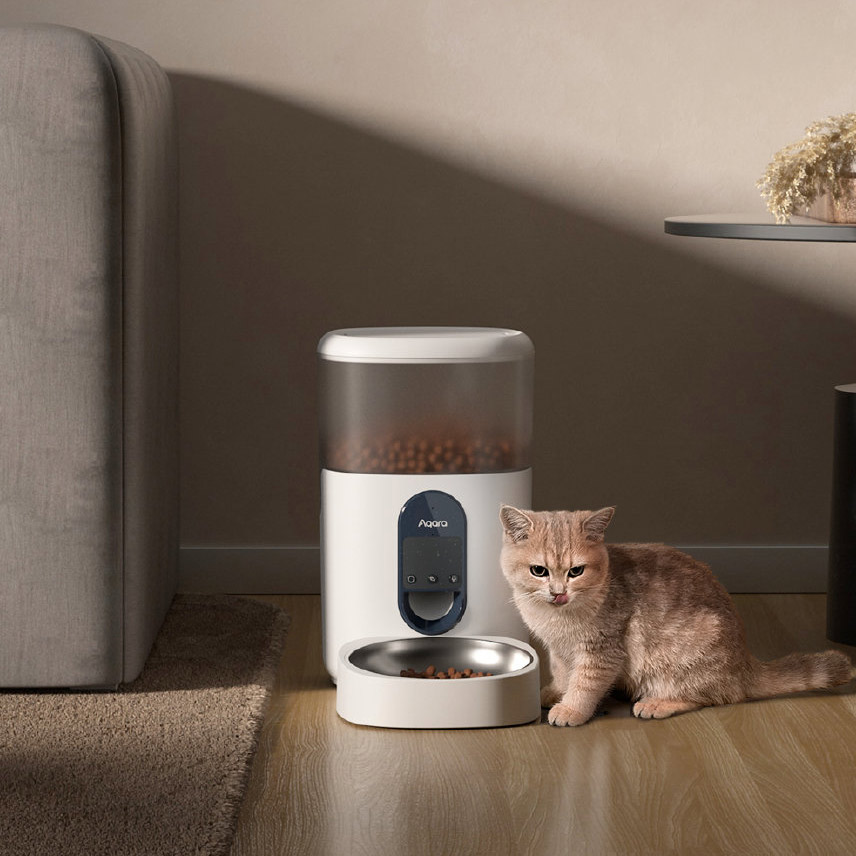 Check On Your Pet Bundle
Check on your pet with this bundle, which includes a camera, a door and window sensor, and a temperature sensor. The camera gives you remote monitoring functions, and activity zones mean you can get push notifications when your pet goes to certain areas. Sensors provide further peace of mind that your pet is safe and comfortable.
Control your bedroom lights and air-conditioner with a small wireless switch, perfect for leaving on your bedside table. Now you can turn your lights off from bed!
Perfect for living rooms with many different lights controlled by multiple switches, for example, pendant, track, cove, and spot lights. This package allows you to create scenes, which you can set to any permutation of your lights turned on or off. A "Movie Time" scene can turn off your pendant and track lights, then turn on the cove lights. Run scenes with a single button press or voice command. Also controls your air-con.
Automate your HDB kitchen and service yard lights with smart switches and motion sensors. Includes smart air-con control in your living room.