A smart home may seem like a complex subject. In reality, once you understand the basics, a smart home is actually relatively simple.
Smart Lighting
One of the easiest, yet most impactful way to starting a smart home is by making your lights smart. With smart lighting, you'll be able to quickly and easily turn your lights on and off through multiple methods, or set scenes to have each light turned on or off to achieve a specific mood or function.
Aqara Smart Switches
This is where smart switches come in. Aqara smart switches give your existing lights smart functionalities by using Zigbee Wireless technology to connect to your wifi and smartphone. Once connected, you can turn your lights on and off – commands are sent from your phone to the smart switch, which then electronically turns the light on and off.
How to Install a Smart Switch
Smart switches are designed to be one-for-one replacement of existing switches. This means that, to make your lighting smart, you simply remove your old switch, and install the smart switch in its place.
This is a very easy installation that does not require drilling, hacking, rewiring, or trunking. It's a simple, 10 minute task for an electrician, requiring only a screwdriver and a knowledge of electrical systems.
Disclaimer: replacement of switches involve handling wires with high voltages and currents. Improper or careless practices may cause serious injury or death. Please do not change your own switches. We recommend engaging a professional electrician. We also provide installation services, please contact us.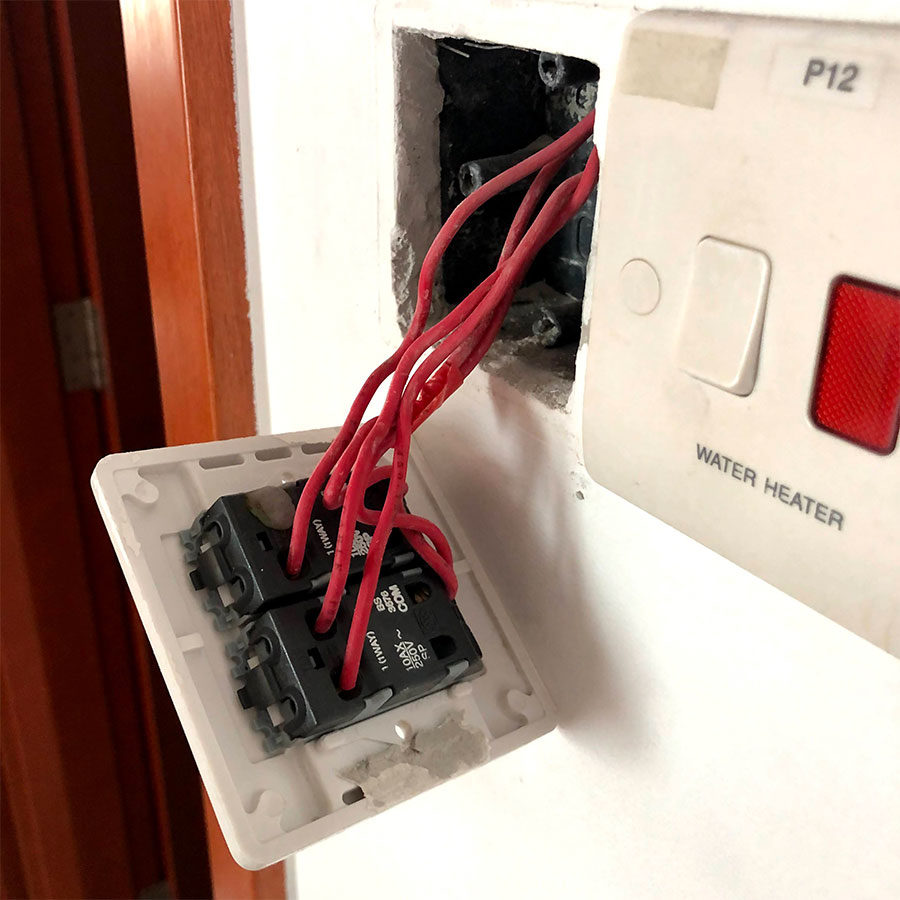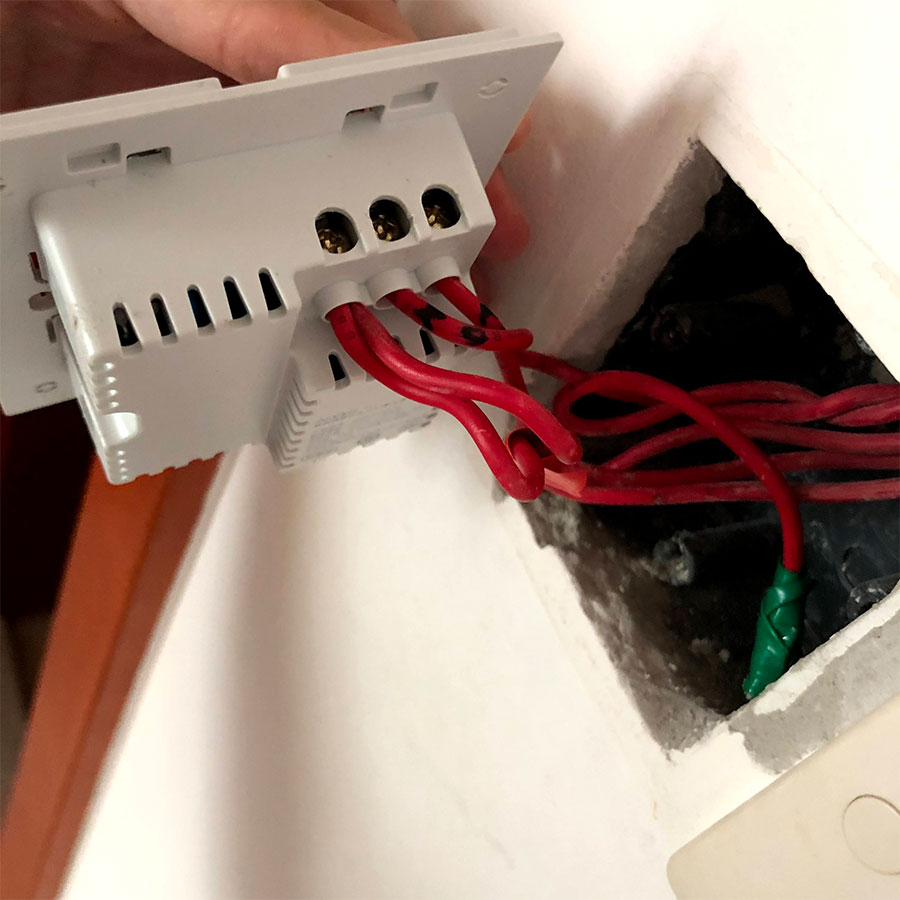 Can Smart Switches Only be Installed During Renovations?
No. Installing smart switches is such a simple process that it can be easily installed even if you're currently living in the house. It doesn't have to be done only during renovation. As there won't be any drilling or trunking, there will not be loud sounds or dust, and will be a very minimal disruption to your daily life. With an estimated working time of 10 minutes per switch, changing 10 switches in your home will take less than 2 hours.
Achieving Whole Home Smart Lighting
Achieving whole-home smart lighting is as simple as replacing all the light switches in your home. At this point, it is important to define the term "gang". A gang describes the number of switches on the plate. Thus, a two-gang light switch has 2 switches on one plate. Gangs are sometimes called rockers.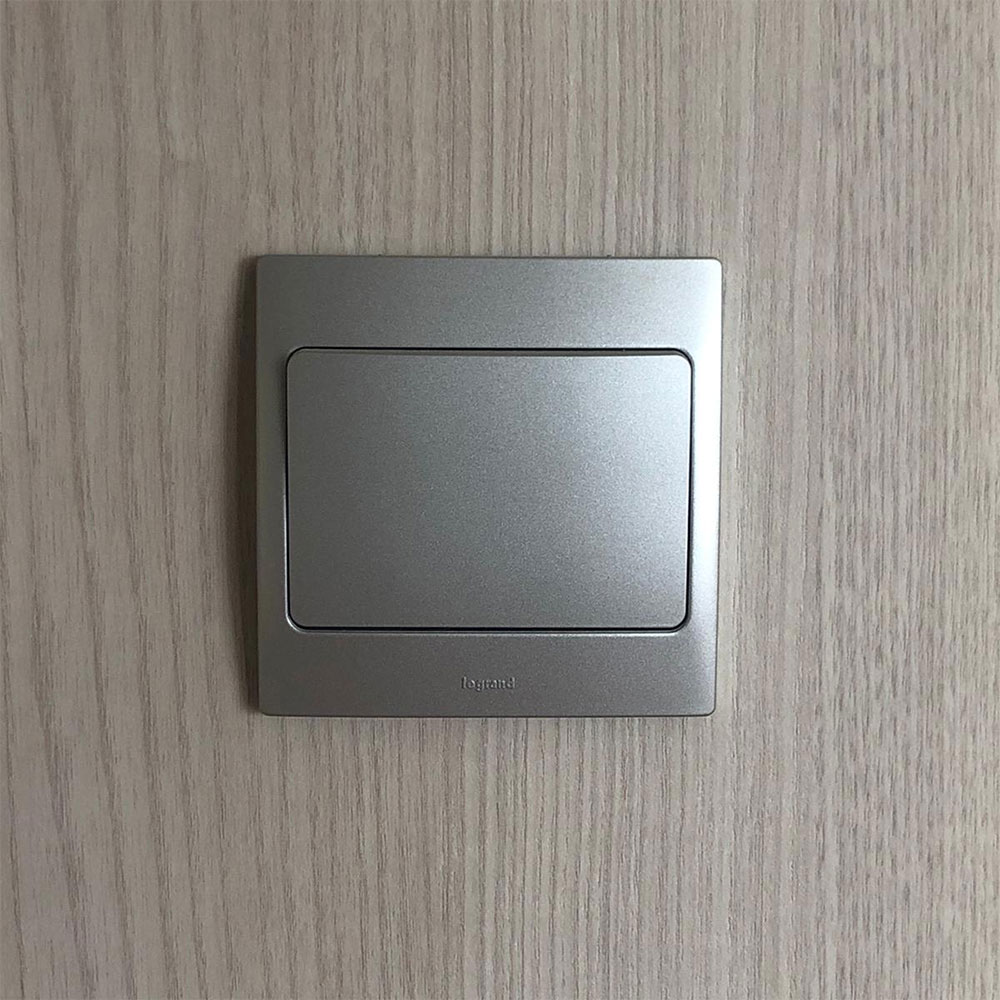 Other types of switches
Other switches commonly found around the house are heater switches. Some interior designers also add switches to turn appliances such as ovens on or off. These switches normally feature a red light.
Whole Home Smart Lighting in Typical 4 Room Flat
In a typical 4 room HDB apartment, there will be around 8 – 10 light switches for the whole home. In the following example of a 4 room flat, there are 15 lighting points controlled by 9 switches.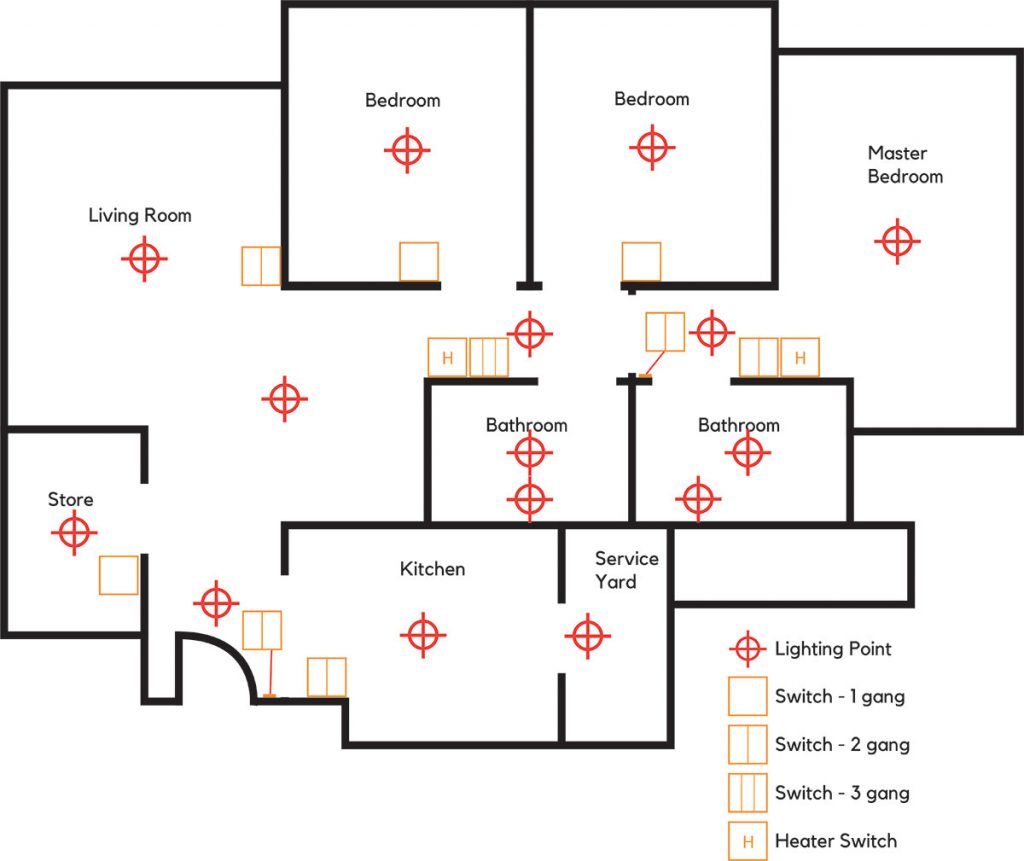 | | |
| --- | --- |
| One-gang switches | 3 |
| Two-gang switches | 5 |
| Three-gang switches | 1 |
| Total light switches | 9 |
| | |
| Heater switches | 2 |
| Appliance switches | 0 |
In this example above, whole-home smart lighting can be achieved by the replacement of just 9 switches, at a very affordable cost.
Counting Switches in Your Home
To achieve whole-home smart lighting in your home, the first step is to count the number of switches you have at home, noting down if each switch has 1, 2, or 3 gangs. A 3-gang switch counts as one switch, not three.
Keep heater switches as a separate type.
With this info, simply enter the correct numbers into our form below, and we'll get back to you with a customized quote!
Integrating Whole-Home Smart Technologies
Lights are just the first step! There are many other meaningful ways to integrate technology into your home. For a further guide, check our getting started guide!