With five different Smart Home Hubs to choose from, we get a common question – which hub do I need? Here's a guide and breakdown. First, let's start with some basics.
What's a Homesmart.sg Aqara hub and why do I need it?
Our range of Aqara Hubs can be thought of as a "Zigbee router". Most of our Aqara smart home devices communicate with each other using a wireless protocol called Zigbee. However, the smart devices don't talk to each other directly – instead, they communicate with one of our Aqara Hubs, much like how your smart phone connects to wifi through your router. So you can imagine your Homesmart.sg Aqara Hub creating a Zigbee wireless network, and all the other smart home devices connecting to the network as clients.
What are the Homesmart.sg Aqara Hubs available?
With these five hubs to choose from, the simple answer is that you just have to pick the one that suits your needs. All of them work as a hub, although there may be differences in signal strength. Here's the breakdown.
| | | | | | |
| --- | --- | --- | --- | --- | --- |
| Product | RGB Light | Smart Aircon Control | Security Camera | Speakers (for alarms etc.) | Ethernet Port |
| Aqara M2 Hub | x | Yes | x | Yes (moderate) | Yes |
| Aqara M1S Gen 2 Hub | Yes | x | x | Yes (loud) | x |
| Aqara E1 Hub | x | x | x | x | x |
| Aqara G2H Pro Camera | x | x | Yes | Yes (loud) | x |
| Aqara G3 Camera | x | Yes | Yes | Yes (loud) | x |
With these differences spelt out, it makes the choice easier. For example, if you need a home monitoring camera, it makes sense to pick our Aqara G2H Pro or the Aqara G3 cameras. If you don't, the M2 or M1S may be more suitable.
If you're just looking for the most affordable option, our Aqara E1 is your best bet.
Will I need multiple hubs?
As these hubs are creating a wireless network, naturally, there is a limitation of the wireless range. Depending on the size of your home, or on the spread of the Homesmart.sg Aqara smart devices you're installing, you may need multiple hubs.
Each hub has a range of up to 20 metres (with no walls in between). In real world applications and considering walls, you should probably have one hub per 500sqft (this is an estimate). For best results, you may even consider one hub per room – this ties in nicely with our Aqara M2 hubs as air-conditioner controls, as the M2 hub can only control the air-conditioners in the room it's in.
An exception to this would be if you have Aqara neutral switches installed at home. As neutral switches work as repeaters, you may require less hubs.
Can I use different hubs in one home?
Yes! That's the point. You could, for example, use the G3 in the living room for home monitoring + smart aircon control, and the M2 in the bedroom for smart aircon only.
What we like about each hub
Homesmart.sg Aqara M2 Hub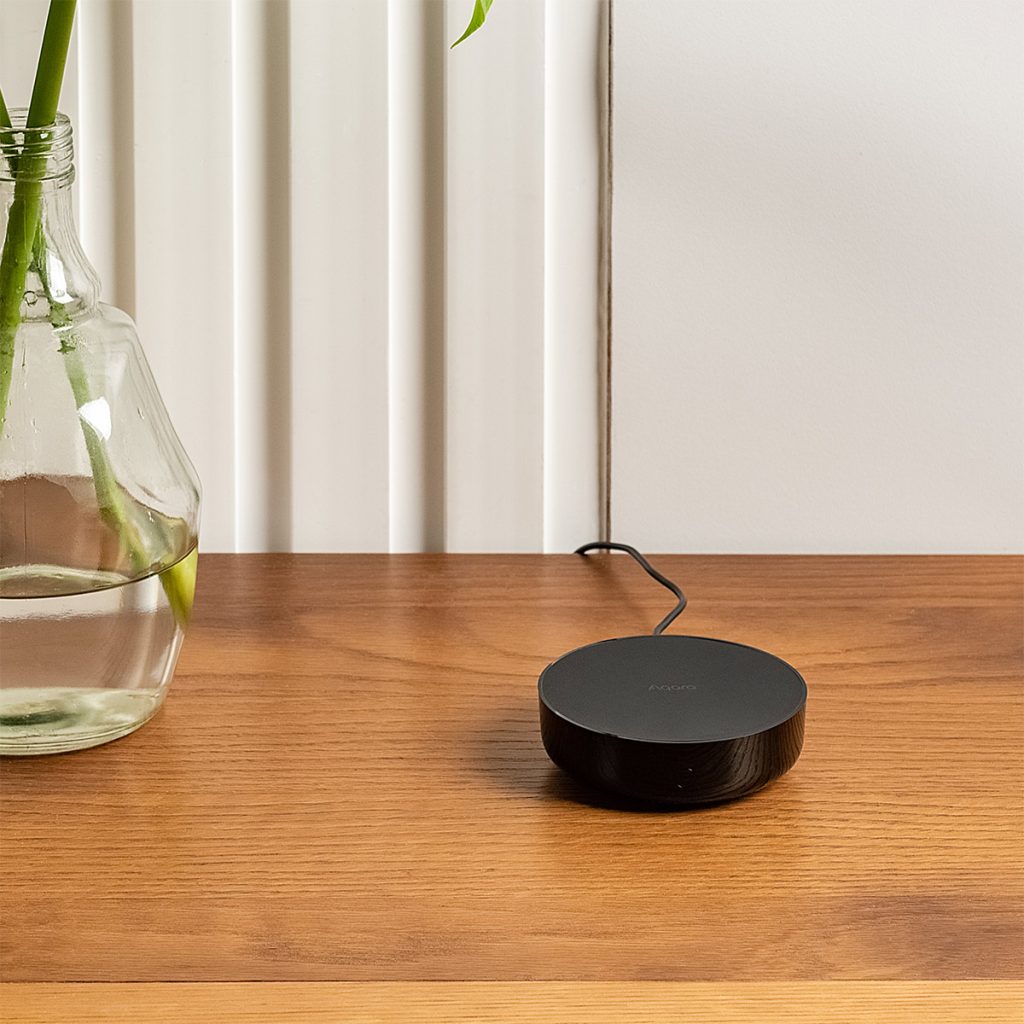 Aqara M2 Hub
Smart air-con and fan controller that also works as a smart home hub for other Homesmart.sg Aqara smart devices.
The Aqara M2 Hub is our most popular hub, probably owing to its well-rounded mix of features, and its attractive price point. It's also the only hub with an ethernet port, and has the best theoretical Zigbee strength and range.
The Smart aircon controller is probably its standout point, making it an easy choice for most clients.
Unfortunately, the speakers on the M2 Hub is a bit soft.
Homesmart.sg Aqara M1S Gen 2 Hub
Aqara M1S Hub Gen 2
Night light and notification speaker that also works as an Aqara Smart Home Hub.
A very nice product with a great idea of an RGB light that can create a localized mood in a corner of your room. Its built-in speakers can also get pretty loud, making it a good option for a doorbell, security alarm, or to get notifications. You're able to create automations that combine both lights AND sounds, so it could be a great way to have notifications that alert you both audibly and visually.
We're not a big fan of the plug-in design as it makes placement of the hub a bit harder. Also, it's only available in a 2-pin plug version.
Homesmart.sg Aqara E1 Hub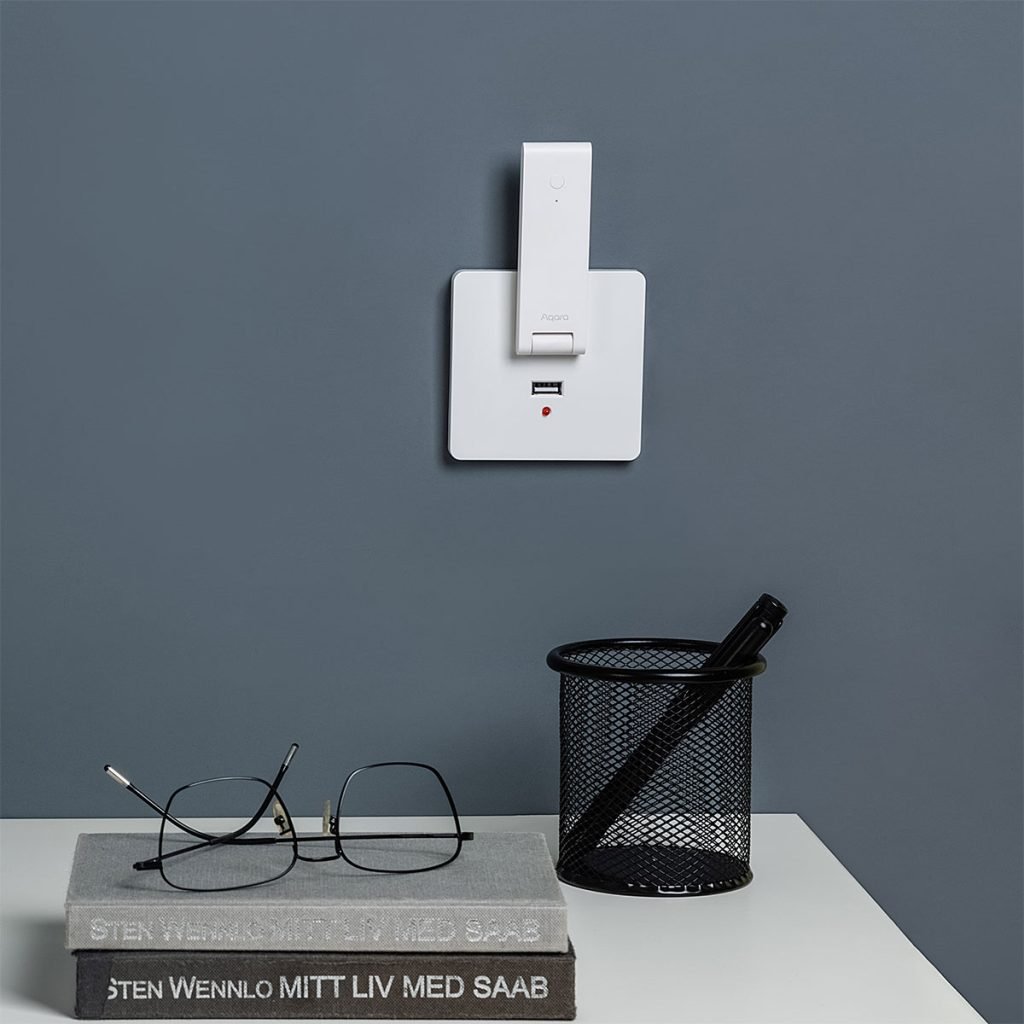 Aqara E1 Hub
Plug-and-play smart home hub that's easy to find a place for; perfect for strengthening your smart home wireless network in weak spots.
The perfect hub for covering up weak spots, or for those who just aren't looking for extensive smart features. This no-frills hub plugs the gap nicely for smaller applications, and is reasonably priced.
Homesmart.sg Aqara G2H Pro Camera Hub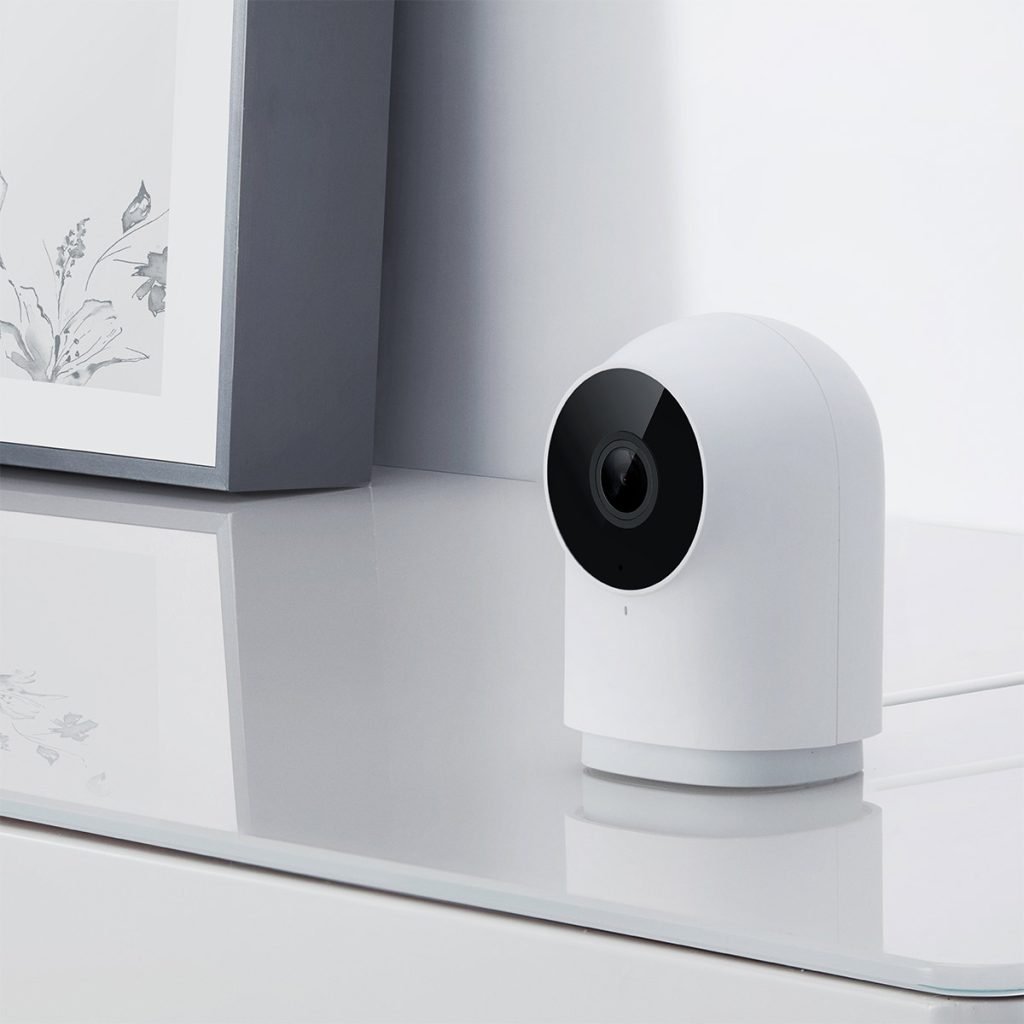 Aqara G2H Pro Camera Hub
Smart, connected camera with motion detection and night vision capabilities. Works with Aqara Home app, Apple HomeKit Secure Video, Google Home, and Alexa. Also works as a hub for other Aqara Smart Devices.
Our favourite camera, the G2H Pro is compactly sized and easy to mount – features we consider important for a camera. It might not have all the bells and whistles of its bigger brother, the G3, but is perfectly capable in its own right.
Some customers prefer a camera that can pan and tilt (you'll need the G3 for that), but we're not convinced pan-tilt is an important consideration for a home monitoring camera.
Homesmart.sg Aqara G3 Camera Hub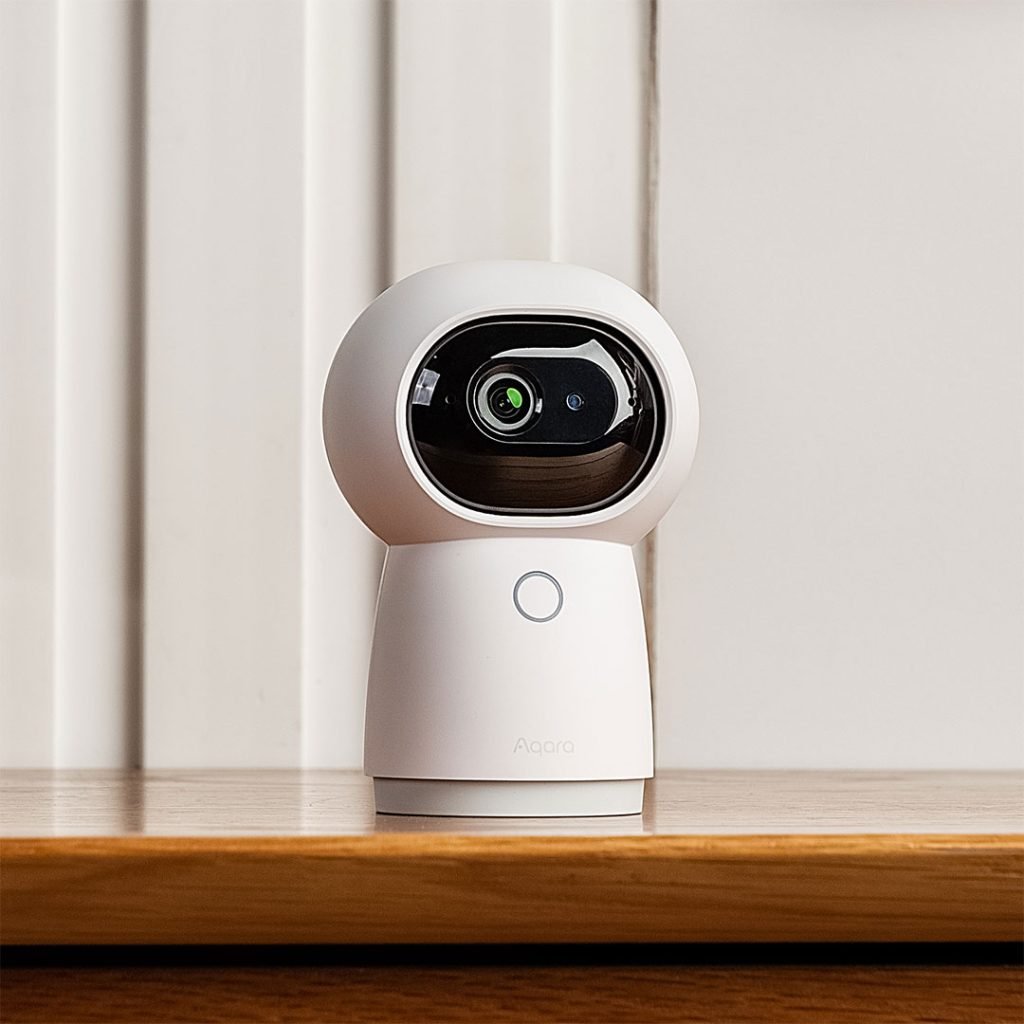 Aqara G3 Camera Hub
AI-enabled camera that works with Apple Home, Google Home, and Alexa – with infrared control, 360° rotation, automatic cruising, and tracking.
The most expensive and feature-packed hub in the list, our Aqara G3 gives you both home monitoring camera functions (complete with pan-tilt controls), and smart aircon control. It's a bit bulky and hard to mount, but that's not a problem when you're seating it on a shelf, counter, or console. Its many features also dictates its price -it's the most expensive option – but considering you're combining many functions into one unit, maybe that's a good deal!