Smart Home – The Shaughnessy, Miltonia Close, Singapore
Landed 4-Storey + Basement | Yishun, Singapore | 2 Adults, 2 Kids
Our clients were renovating their new home in Yishun, a huge landed terraced house with a basement carpark and a roof garden. As smart home technology enthusiasts, they came to us looking for smart home technologies to integrate through their home. As iPhone users, they made a conscious choice to adopt Apple HomeKit as their smart home platform.
This project was quite a complete one, in terms of smart technologies. We supplied the full range of our smart devices – hubs, switches, sensors,cameras, locks, blind motors, and curtains.
Beyond that, our clients had a smart Haiku fan, wifi modules for their Mitsubishi air-conditioners, some smart LED strips for their cove lighting, a very nice Dyson Digital Slim, and a home blanketed with Linksys mesh wifi running on wired backhaul. More to come is a projector in their home theatre!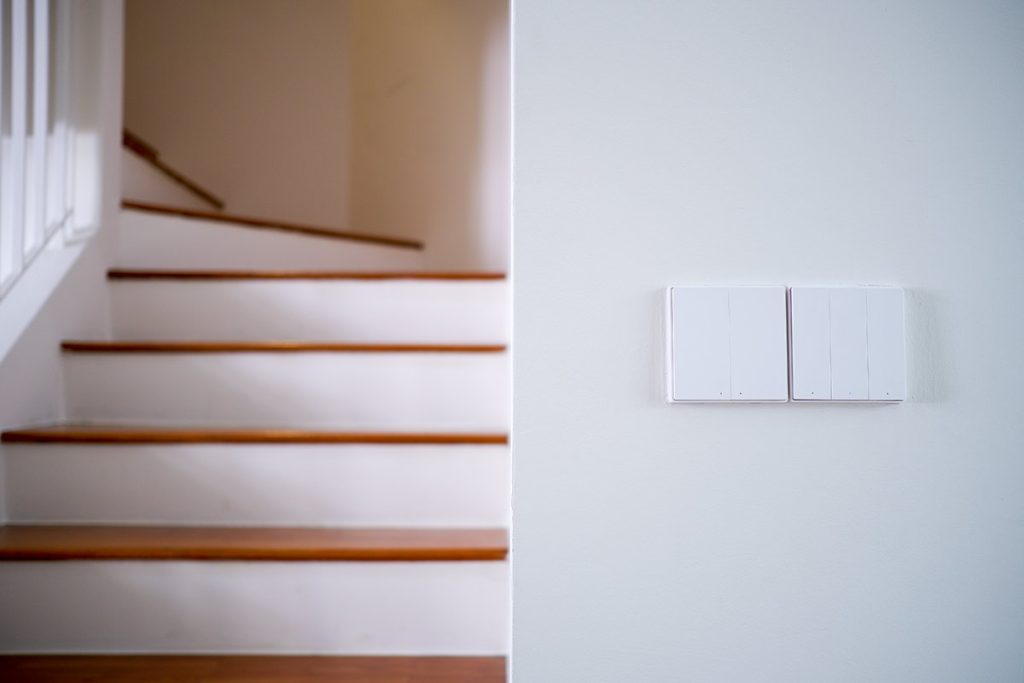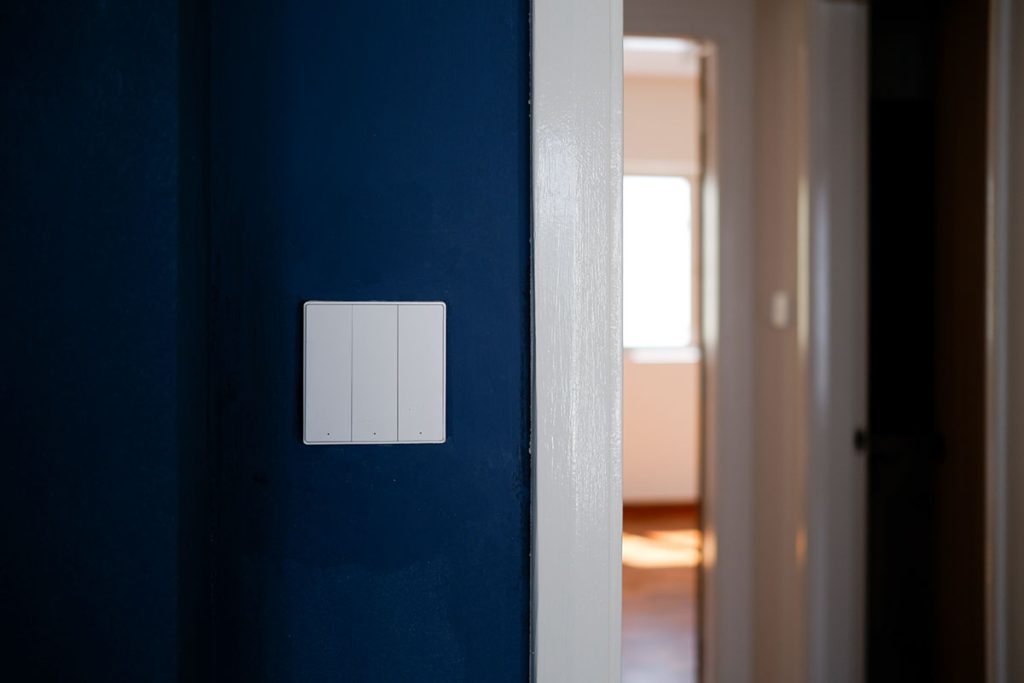 A Homesmart.sg Smart Home
Our clients' home had over 25 switches throughout the home, with a combined total of over 40 gangs controlling five floors of lights and fans. The plan was simple – change them all to smart switches! This would give our clients convenient, wireless controls from anywhere in their home; an important consideration when your home is five floors tall. Imagine being on the top floor and realizing you forgot to turn off the basement light!
All the switches in the home were swapped out to our Aqara D1 Smart Wall Switches.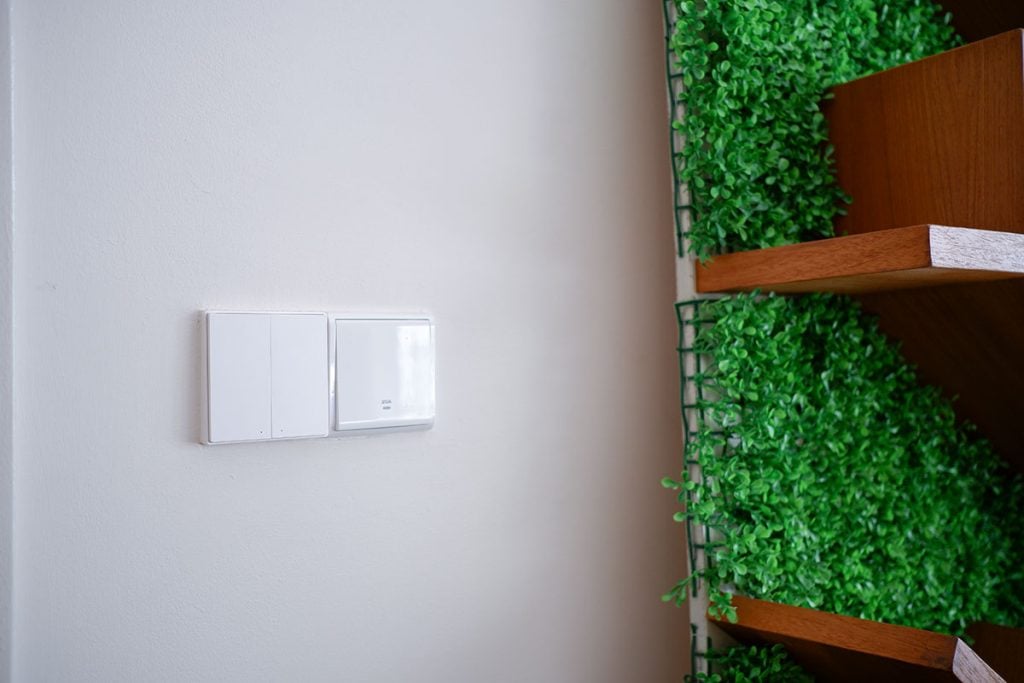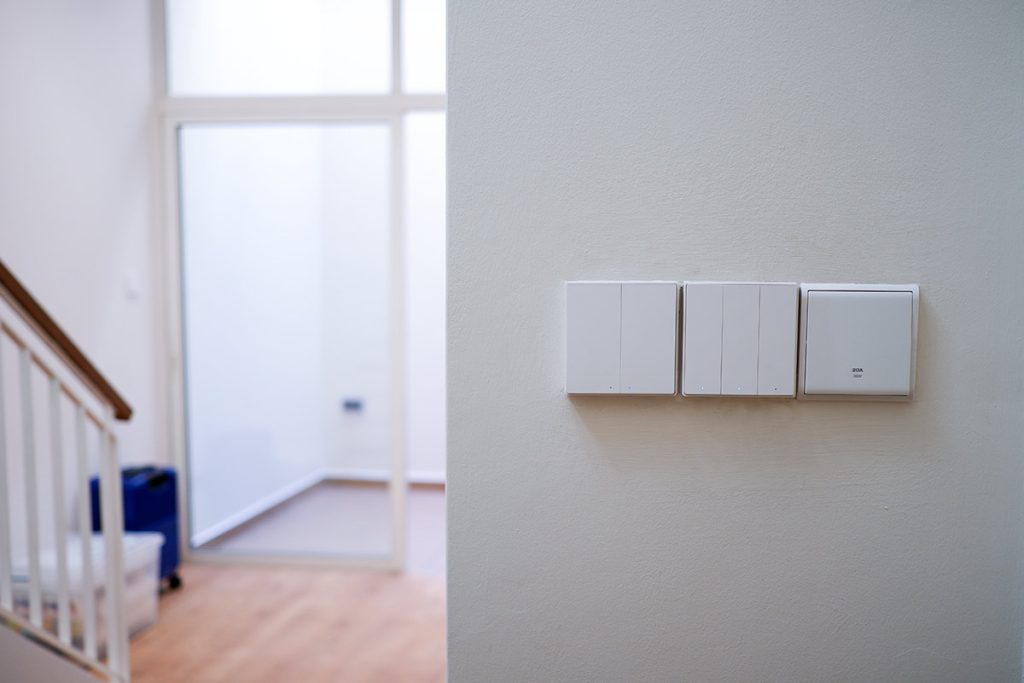 Also important is the automation part of a smart home – our clients decided to integrate motion sensors at the stairway area to turn the stairway lights automatically when someone passes by.
All these smart switches and sensors require hubs to connect to the smart home system. With multiple Aqara M2 Hubs placed all over the home, they acted as Zigbee routers to connect to all the smart devices, plus they are able to control other IR-controlled devices. It's interesting to note that since our clients already had wifi modules built into their ACs, they didn't need the M2 Hubs to control the aircon. However, there was an important role that these hubs could play.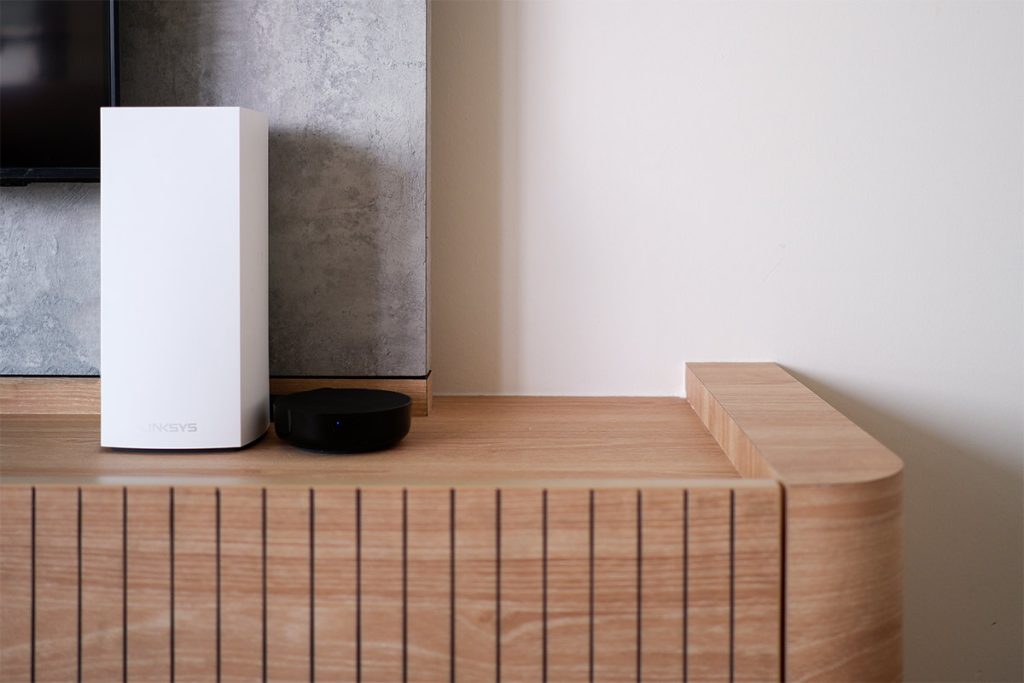 Choosing the Aqara N100 Smart Door Lock was easy, considering the whole Aqara setup they were already getting. With an entrance at the basement car park, and another entrance one the first floor, they needed two sets of locks.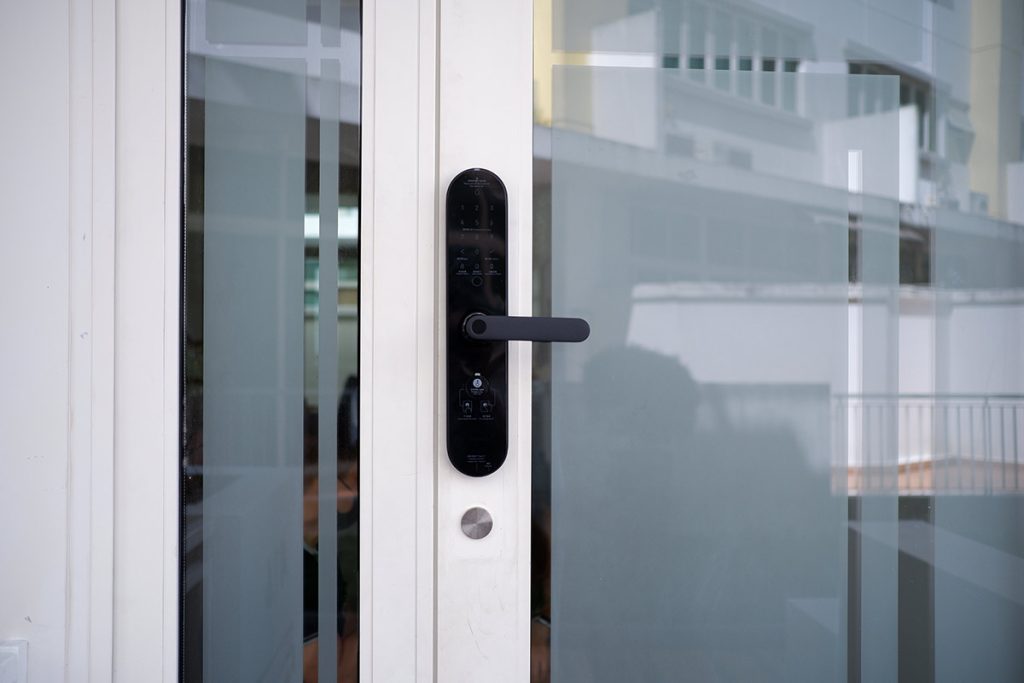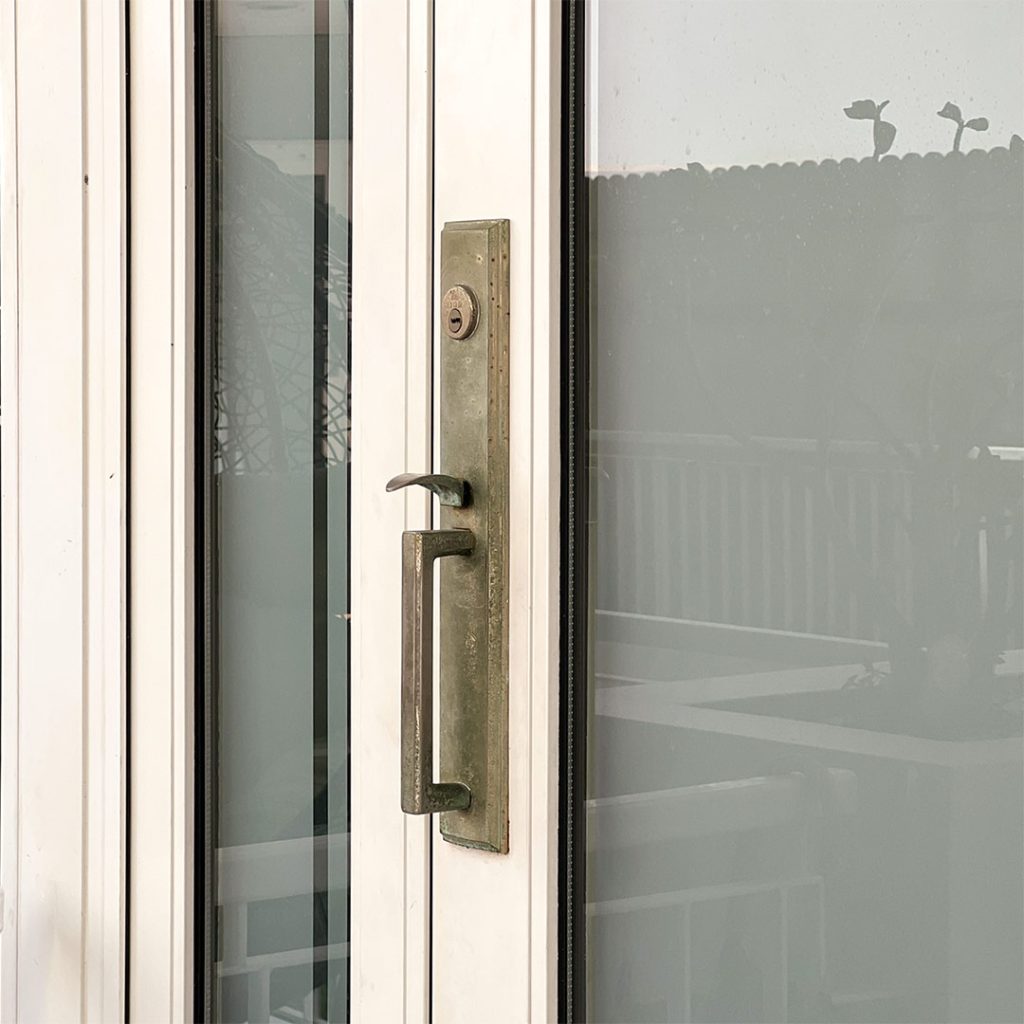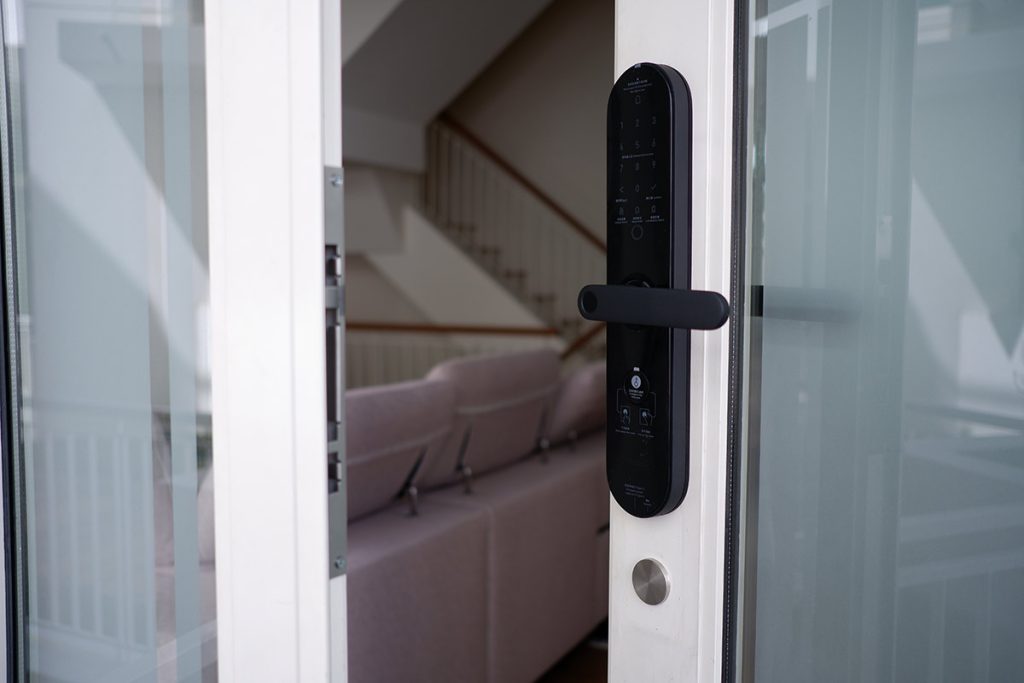 One feature of the Aqara N100 lock that was attractive to them was the integrated doorbell! Basically, when a visitor touches the doorbell sign on the lock, the lock itself will chime, and the smart home system would send a notification to the owners' phones.
But a chime on the basement wouldn't be heard on the top floor, so here's where the M2 hubs come in. We set up an automation so that when the doorbell button is pressed, all the M2 Hubs throughout the house will chime!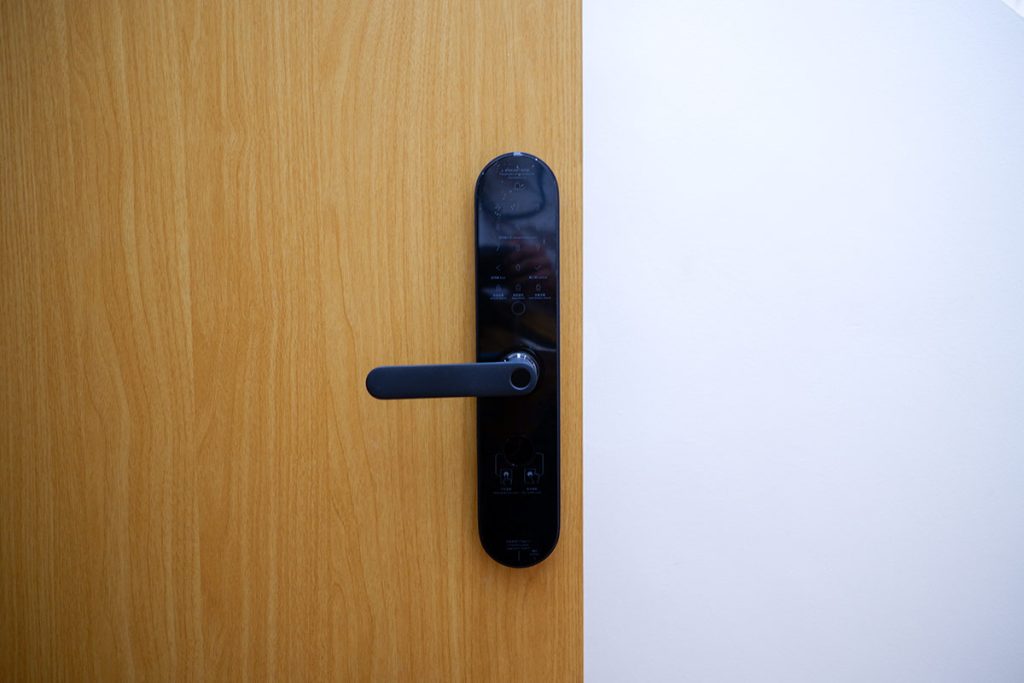 Our client also opted for Aqara G2H Camera Hubs to monitor their entrances. Being iPhone users, they wanted Apple HomeKit Secure Video compatible cameras so that the video footage can be conveniently accessed through Apple Home, together with their other smart devices. These cameras were placed at both entrances for monitoring and security purposes.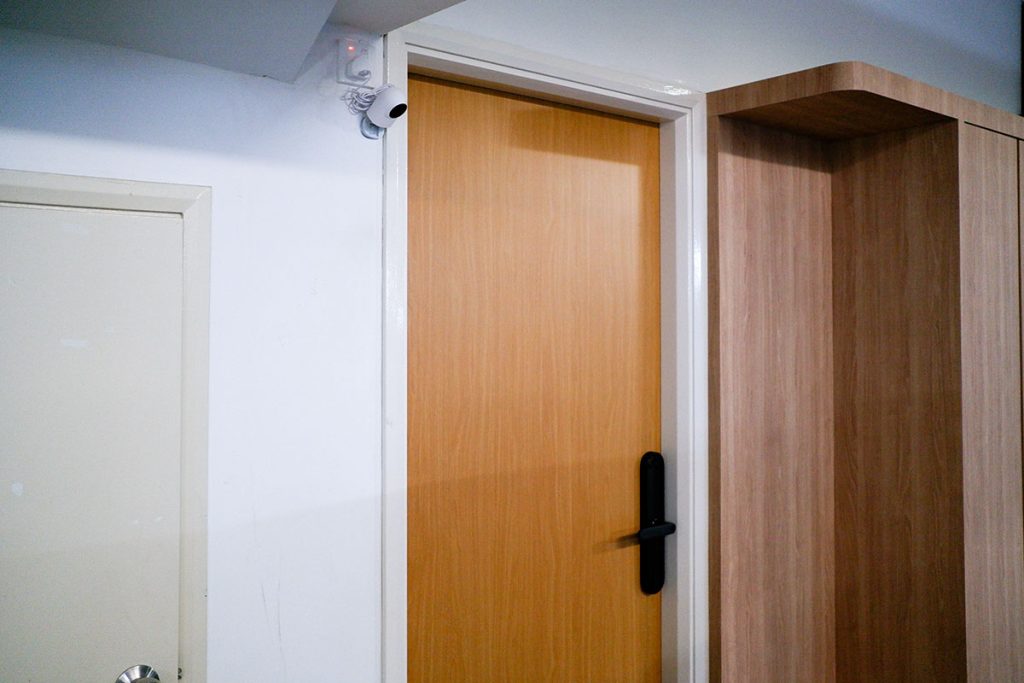 Our client's beautiful home had very nice morning light warming the home – while morning sun is a much desired attribute, our clients wanted to have control over their window shades. Naturally, they engaged us for smart curtain systems through their home – six tracks in all, which are simply and conveniently integrated with our other devices into both the Aqara Home app and Apple HomeKit.
With the motorized tracks fabricated in our factory in Singapore, it was a simple matter of mounting them on to the ceiling and attaching the Aqara Smart Curtain Motor.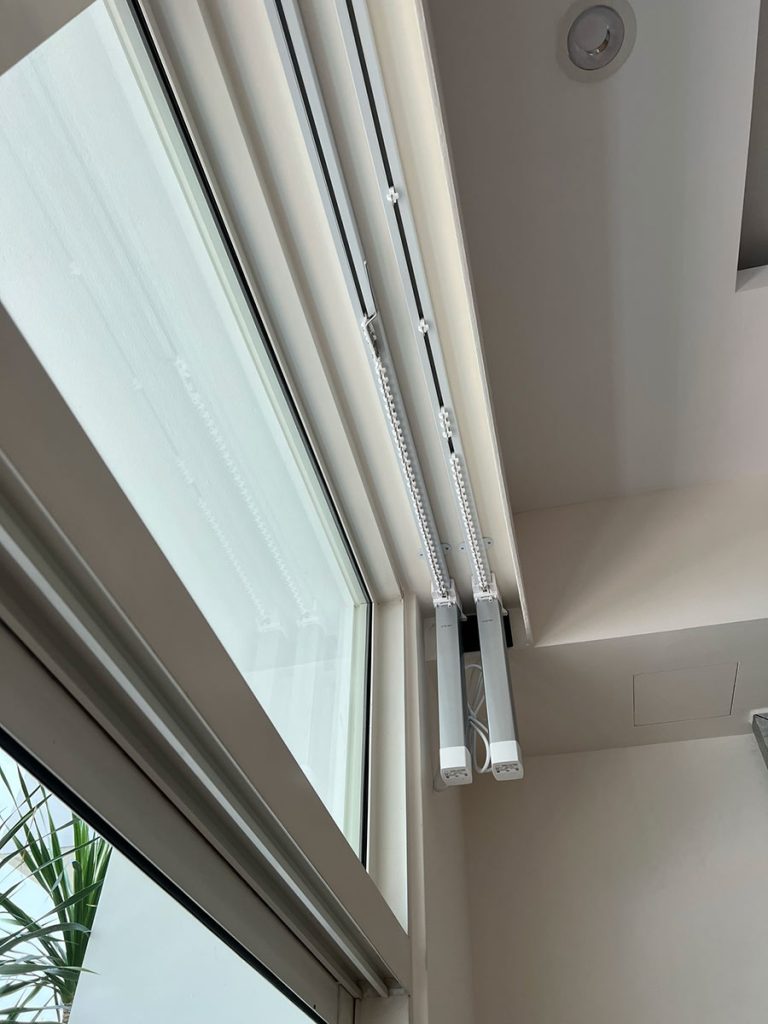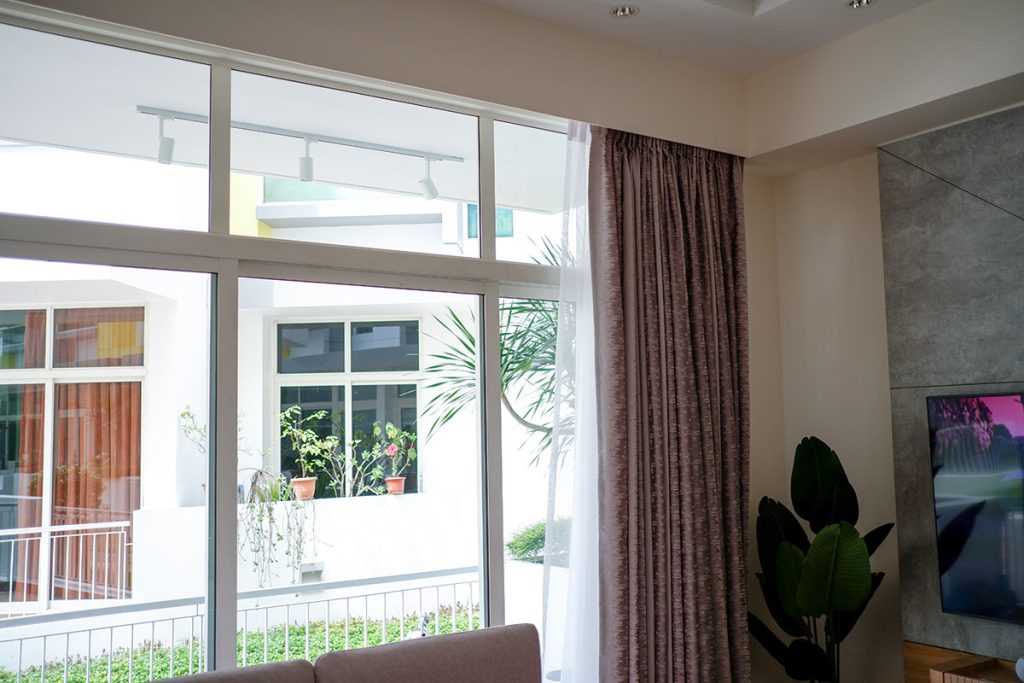 In the living room, they opted for motorizing both day and night curtains, to achieve fine control over both sets. This means two tracks and two motors – and this also means they're able to separately control day curtains and night curtains on the Aqara Home and Apple Home apps.
One of the tracks was specially made to cater for their L-shaped window.
With a smart home that's easily accessible and simple to control with Apple HomeKit, our clients now have control over many different facets of their home at their fingertips!