In our conversations with hundreds of customers, we've found that many, many people already have Xiaomi cameras at home. This isn't surprising – we ourselves have used Xiaomi cameras when it first came out! Three years ago, it was almost the de facto choice for a home monitoring camera – affordable, easy-to-setup, and with an app that was quick to access, record, and view. It was, basically, fighting the incumbent solution of the day – hardwired CCTV cameras that were linked to a DVR (digital video recorder) with a hard disk – which was hard to access, expensive, and required cabling works.
So, when we present our Aqara G2H camera, most people's reaction was – we've already got a Xiaomi camera at home! For most part, we tell people to continue using their existing solutions, and only change them if they see any need to. At the same time, there are some benefits (and drawbacks, too) of the Aqara G2H camera that may help people decide better. We wrote this post to show people exactly where the differences are, and to help them make a decision on whether they want to continue using their Xiaomi cameras, or to change to the Aqara solution.
Xiaomi 360 camera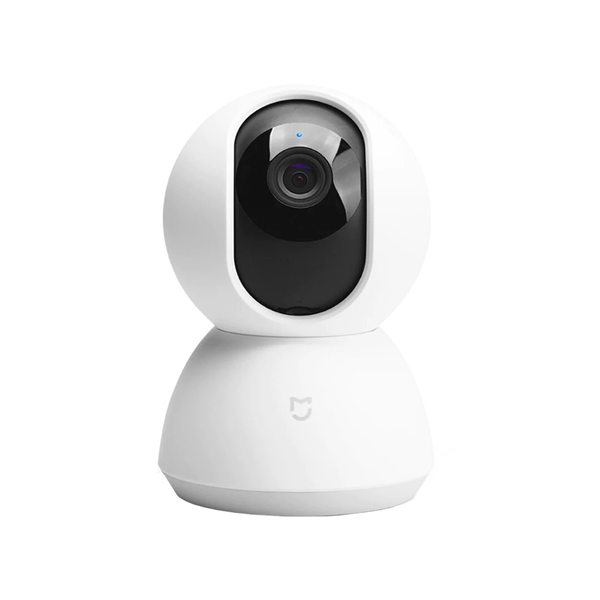 Here's what the Xiaomi 360 Camera 1080p looks like. Chances are, you've seen (or you own) one of these bad boys. It's basically a home monitoring camera that only requires power, and connects wirelessly to your network. Once connected to the Mi Home app, you'll be able to stream your video footage from anywhere! You can also remotely access the stored videos on the SD card inserted into the camera. As part of a smart home, this camera works fully with Mi Home for other home smarts.
Aqara G2H Camera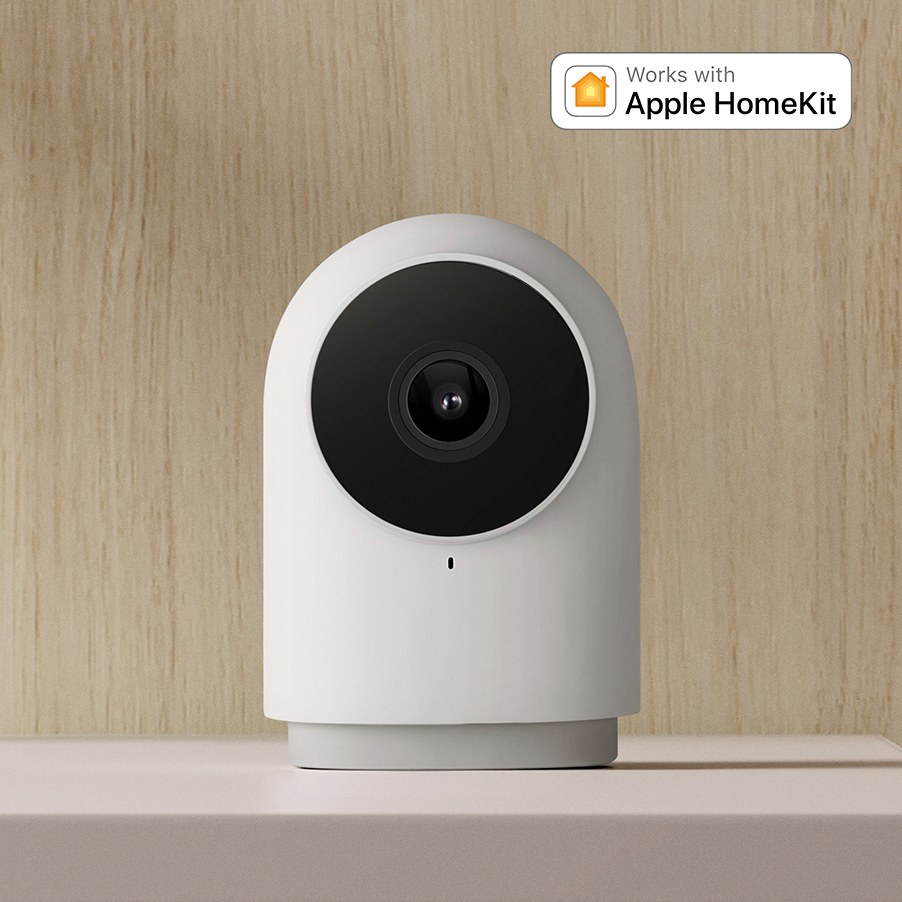 This is the Aqara G2H. You can't tell from these pictures, but the G2H is quite a bit smaller than the Xiaomi. It runs on the same principle – needs power (provided by micro-USB, similar to the Xiaomi – which means replacing the Xiaomi with the Aqara doesn't even need replacement of the cable), connects by wifi, and operated and viewed by smartphone app. The big difference is:
Size – Aqara is smaller
App – Xiaomi uses the Mi Home app, Aqara uses the Aqara Home app, and/or the Apple Home app
Placement and Movement – Xiaomi has a motor with remote pan/tilt function – Aqara has a swivellable magnetic base but cannot be remotely moved for pan/tilt
Field of vision and picture quality – Aqara has a wider field
Size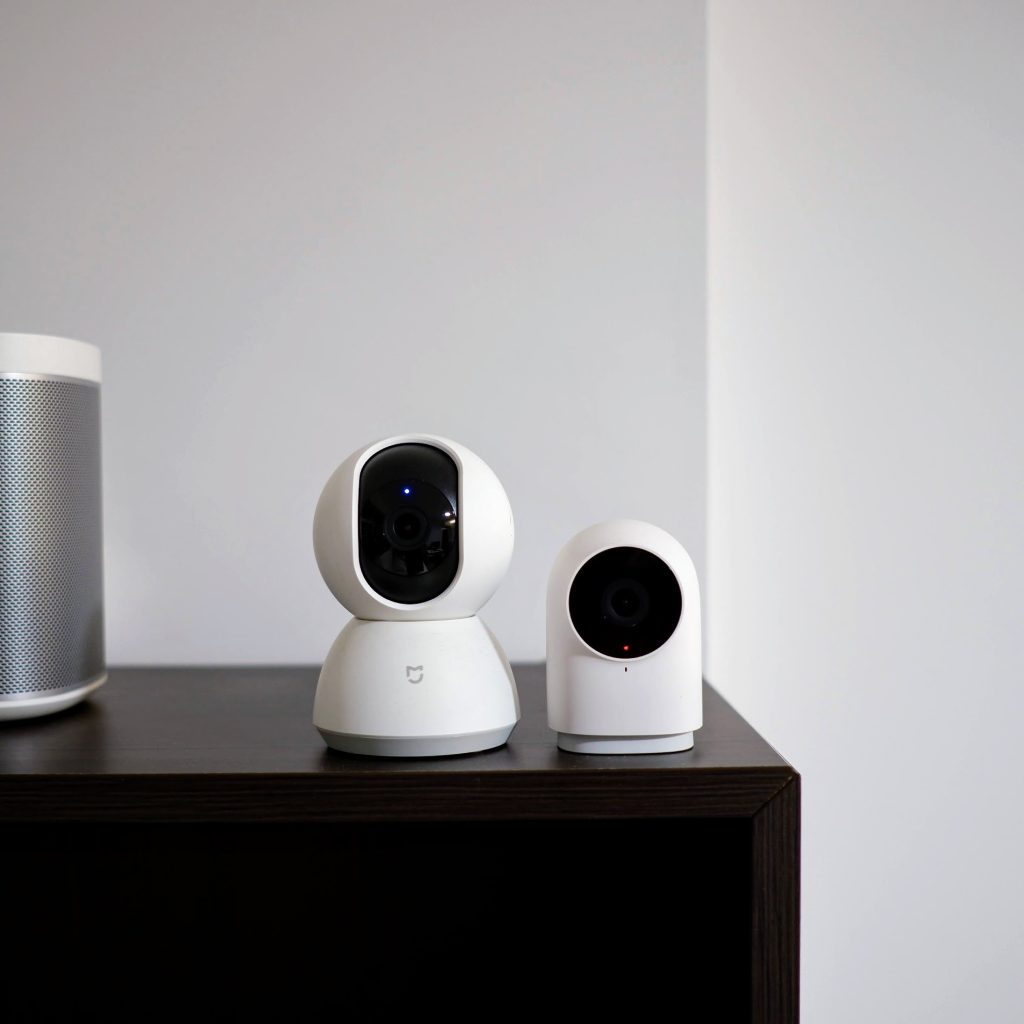 Here's a picture of them side-by-side. The Aqara G2H is about 2/3 the size of the Xiaomi, and significantly lighter.
App
The Xiaomi cameras can be added and accessed in the Mi Home app. While it's a pretty good app, we found it pretty buggy at times. For example, in the writing of this article, we tried to take a screenshot of the Mi Home app but it kept giving us a connection error.
The Aqara G2H connects to the Aqara Home app, and we haven't had any problems with it so far (full disclosure: we sell the Aqara camera, and do not sell the Xiaomi camera).
But what's more important to us is that the Aqara G2H is fully compatible with Apple HomeKit Secure Video, which means it can be added into the Apple Home app, and streamed from the native Apple Home app.
In fact, if you want to set up the Aqara G2H camera without the Aqara Home app, that's fully possible as well.
Why is it important to integrate you cameras into the Apple Home app? The simple answer – simplicity. In the past, you'd have separate apps for different things – an app for lights, an app for your vacuum, and an app for your camera, etc. Now, you're able to integrate your lights, vacuum, and camera into a single app, your Apple Home app.
Of course, you could also say the same for Xiaomi – it's technically possible to set up a smart home that includes cameras with Xiaomi. The problem is regional controls – there aren't many smart home products compatible with the Singapore region of Mi Home.
There are a lot more benefits of using Aple HomeKit Secure Video – the Aqara G2H product page has more information on the features it provides.
Field of vision
This is something that can only be definitively concluded by testing side by side. Here, we set up both cameras in one of our air-conditioned warehouse units. We magnetically mounted the Aqara G2H on the metal duct, and placed the Xiaomi camera above the aircon. Both were pointed the same way.
Here's a screen grab of the recording by the Aqara G2H camera (using the screengrab tool in the Aqara Home app when viewing the camera).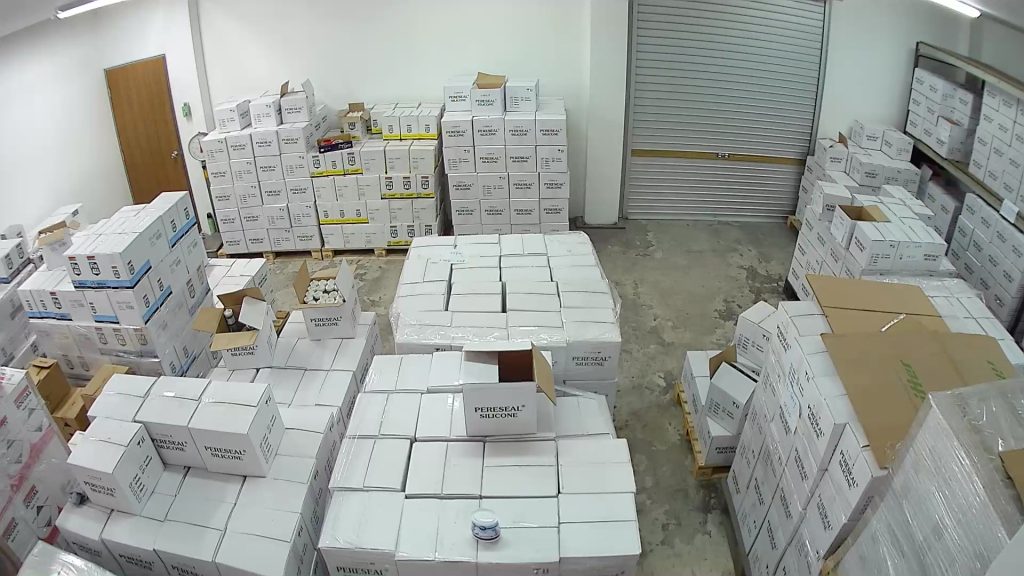 And here's the screen grab of the Mi Home app, similarly using the screengrab tool.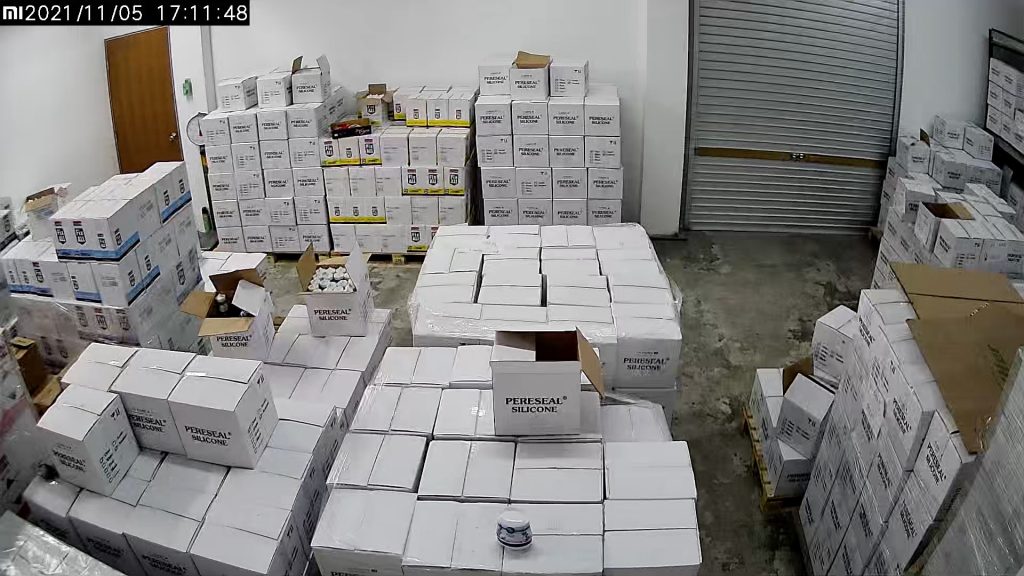 Considering that both camera were more or less at the same spot, it's quite easy to tell that the Aqara G2H has a wider field of vision, albeit only slightly. To make a better comparison, we used Photoshop to visualize the difference between the Aqara G2H and the Xiaomi camera, and the result is here: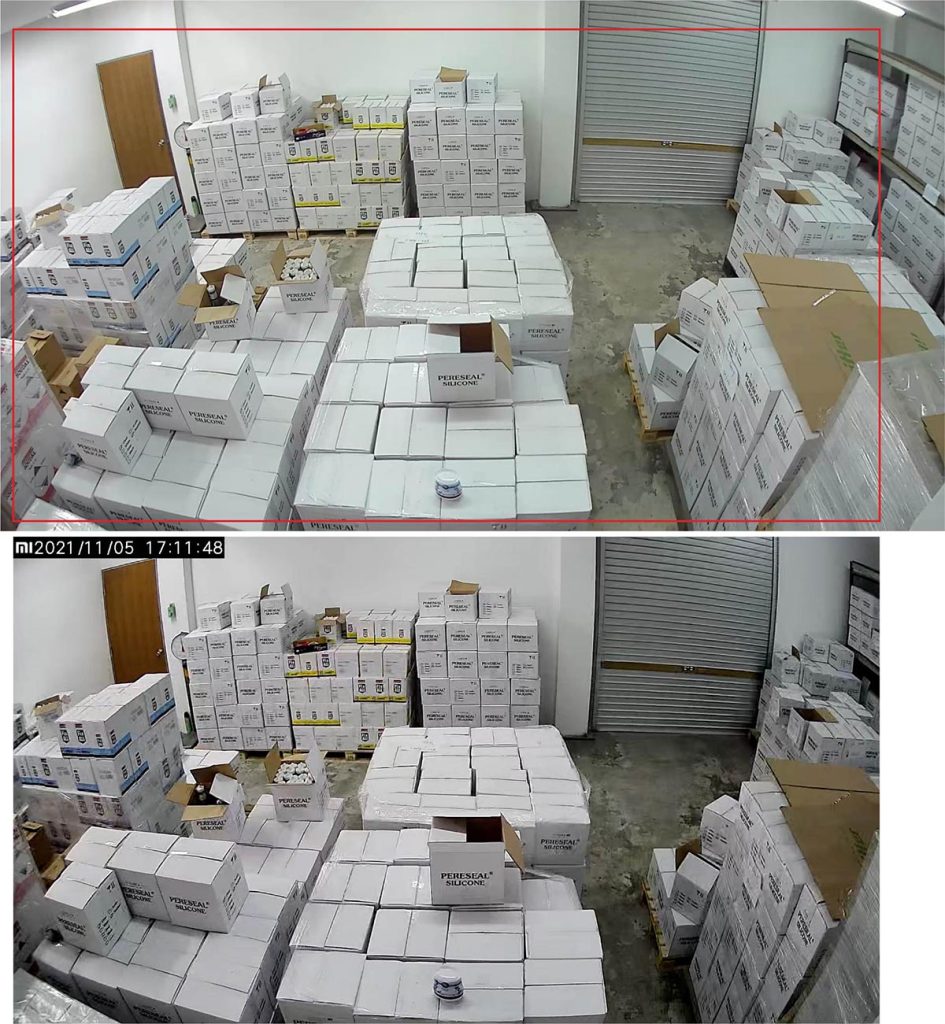 Based on this capture, the Aqara G2H captures 30% more of this room, compared to the Xiaomi. That means the Aqara G2H has a wider field of view, and captures a wider footage.
Picture Quality
Exactly how important is picture quality in a home monitoring camera, to you? To us, it's almost unimportant. It just has to capture the basic details. But in a review like this, you just have to point it out.
We zoomed into the same area for the photos above, and you can judge the picture quality yourself.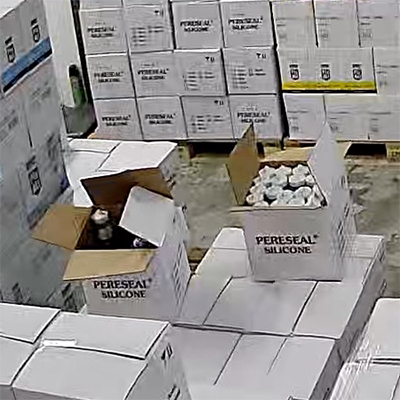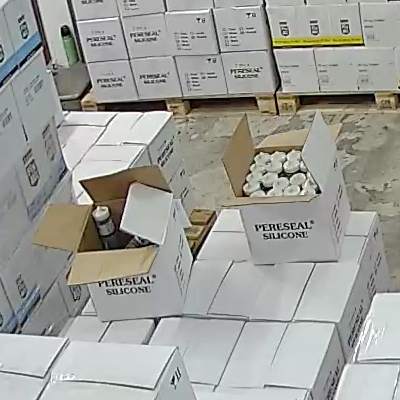 The Xiaomi has a higher contrast and tries to make the black stand out, at the expense of accuracy. The Aqara, to us, shows a more natural composition.
Night Vision
Both cameras feature infrared night vision. This means that when the lights are off, both cameras trigger an automatic click to switch into night mode. In this mode, the cameras shine an IR light (invisible to the human eye) to light up the area for the camera.
Basically, this turns everything black, white, and grey, but it's good enough for home monitoring.
Here's the night vision mode on both cameras. To us, there's almost no difference and there's no reason to use night vision to pick one over the other.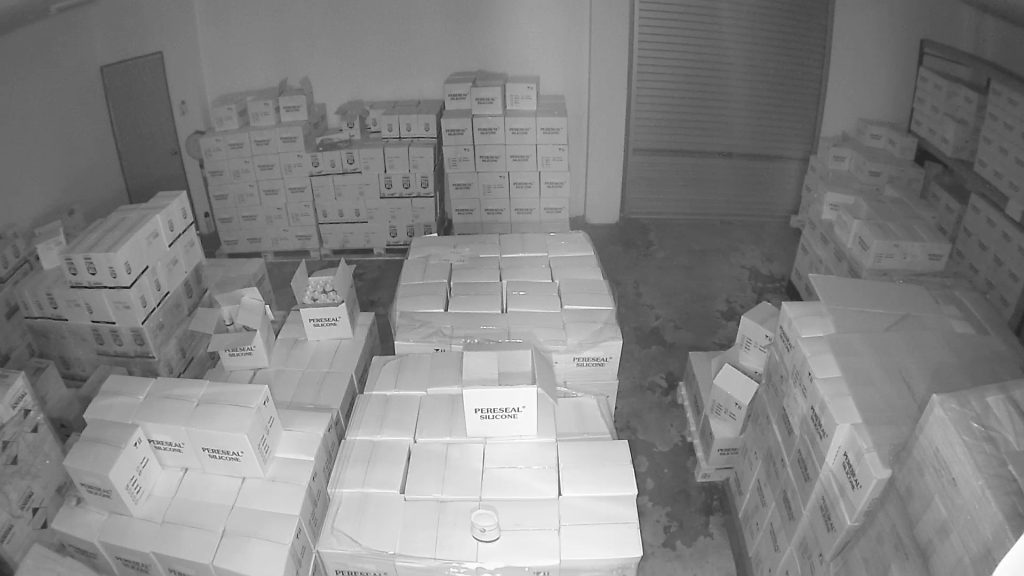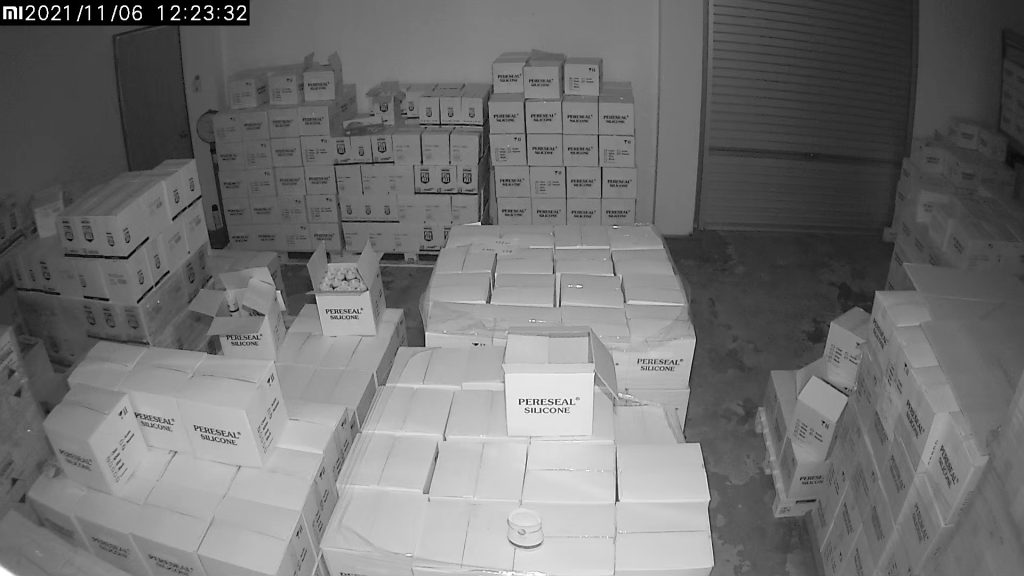 Pan / Tilt
Probably the factor that is brought up most frequently by our clients – the Xiaomi features remote pan/tilt functions – can the Aqara do the same?
Quick answer – No. The Aqara G2H doesn't have a motor and isn't able to 'look around'. It's pretty much set-and-forget.
The Xiaomi, on the other hand, features motors that allow you to remotely move the cameras lens left/right/up/down. This means you will be able to remotely make the camera look somewhere else even remotely, giving you instant access.
What we remind our customers is that this pan/tilt feature only works when streaming. It does NOT work when viewing recorded clips. So, if you're always using your camera to see what's happening in real-time, then yes, this feature works great. But if you also use your camera to see what happened yesterday, then this feature doesn't matter, because you cannot go back in time to pan or tilt your camera. What's recorded is only where the camera was pointing at in the first place.
So, our advice to clients is: pick a camera that has the widest field of view, and put pan/tilt features as a secondary objective. Because we know how infuriating it is when you move a certain camera on a certain day, and realize only much later that it was pointed in the wrong direction when you need it most.
If your camera doesn't capture certain parts of your home, just get another camera!
Conclusion
| | | |
| --- | --- | --- |
| Functionality | Aqara G2H | Xiaomi 360 |
| App | Aqara Home; Apple Home | Xiaomi Home |
| Records to | SD Card; Apple iCloud | SD Card |
| Field of vision | Very wide | Wide |
| Size | Small | Medium |
| Mounting | On magnetic pad with double sided tape | On physical mount that requires drilling |
| Pan / Tilt | No motor, no remote function | Motorized with Remote functions |
| Mounting | On any surface – flat, angled, wall, ceiling | On flat surfaces or ceiling only |
| How to mount | Metal plate with mounting tape or screws; camera attaches magnetically to plate | Plastic mount fastened with screws; camera twists and locks on mount |
| Camera pointing | Swivellable base with rotatable joints; precise manual controls and adjustments | Pan/tilt motor to achieve aim; but motor moves in steps. Wide coverage of left/right; poor coverage of up/down |
| Price | $$ | $ |
Basically, the Aqara G2H is slightly more expensive than the Xiaomi cousin, but that's the price of admission for an Apple HomeKit Secure Video compatible video and a wider field of view. If you need the remote pan/tilt function, consider the Xiaomi! Or, maybe the Aqara G3?