Smart Home – Jalan Pari Buroh, Singapore
Landed 3-Storey | Bedok, Singapore | 3 Adults, 2 Kids
Here's a big project where we were doing early planning with the homeowners. As a young family with many commitments, they wanted a smart home for several reasons. Convenience is an important factor – living in a large home simply means taking care of more things. The more automations you have, the easier it is! Safety is another factor – as young parents with young children, they wanted to make sure their kids stay safe. Lastly, as a forever home, our clients wanted to integrate the best technology into their home, which is a natural tendency especially for our very tech-savvy clients.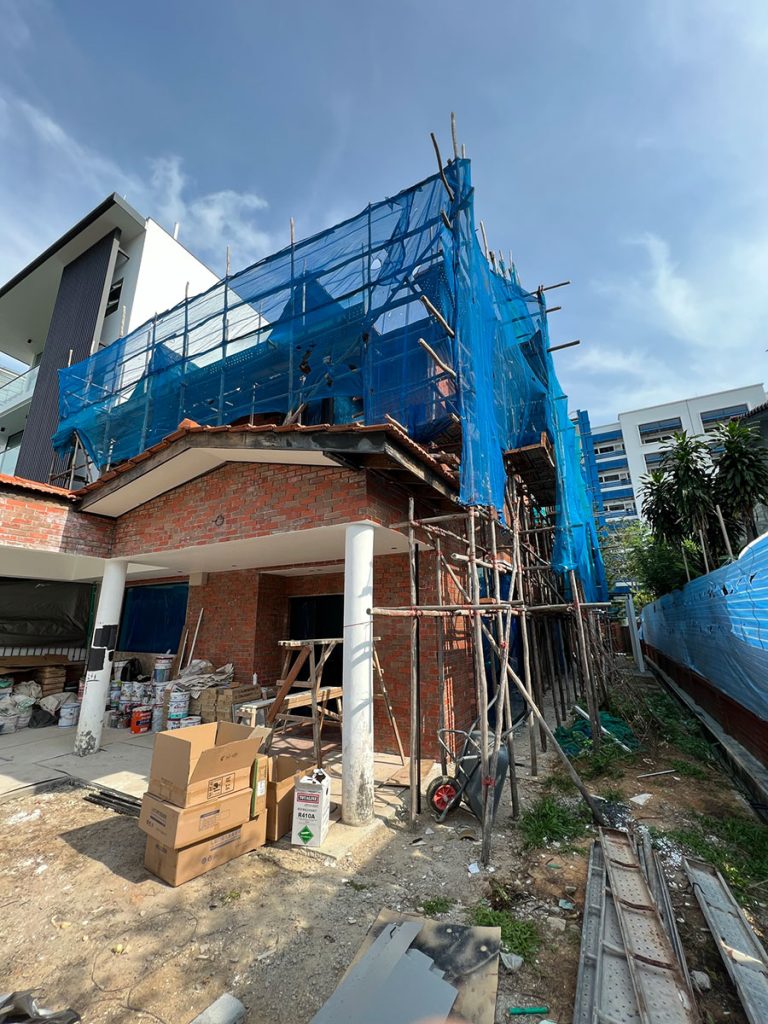 Convenience
Something as simple as moving through your home can entail quite a bit of manual interactions. Take, for example, walking up stairs. In the dark, you'll need to turn on the stairway lights on the first floor. When you're at the second floor, you'll use the two-way switch to turn the stairway lights off. Then you'll turn on the stairway lights between 2F and 3F, and repeat once you're at 3F.
It doesn't sound like a lot, but consider the traffic of your own home – how often do you walk through the different rooms, flipping switches? And how much convenience can it bring if you could automate the lights, as an example?
With this particular client, it also turned out that their stairway lighting switches on the first floor isn't right next to the stairs, due to the unique design of their home. Creating motion sensor automations just made sense.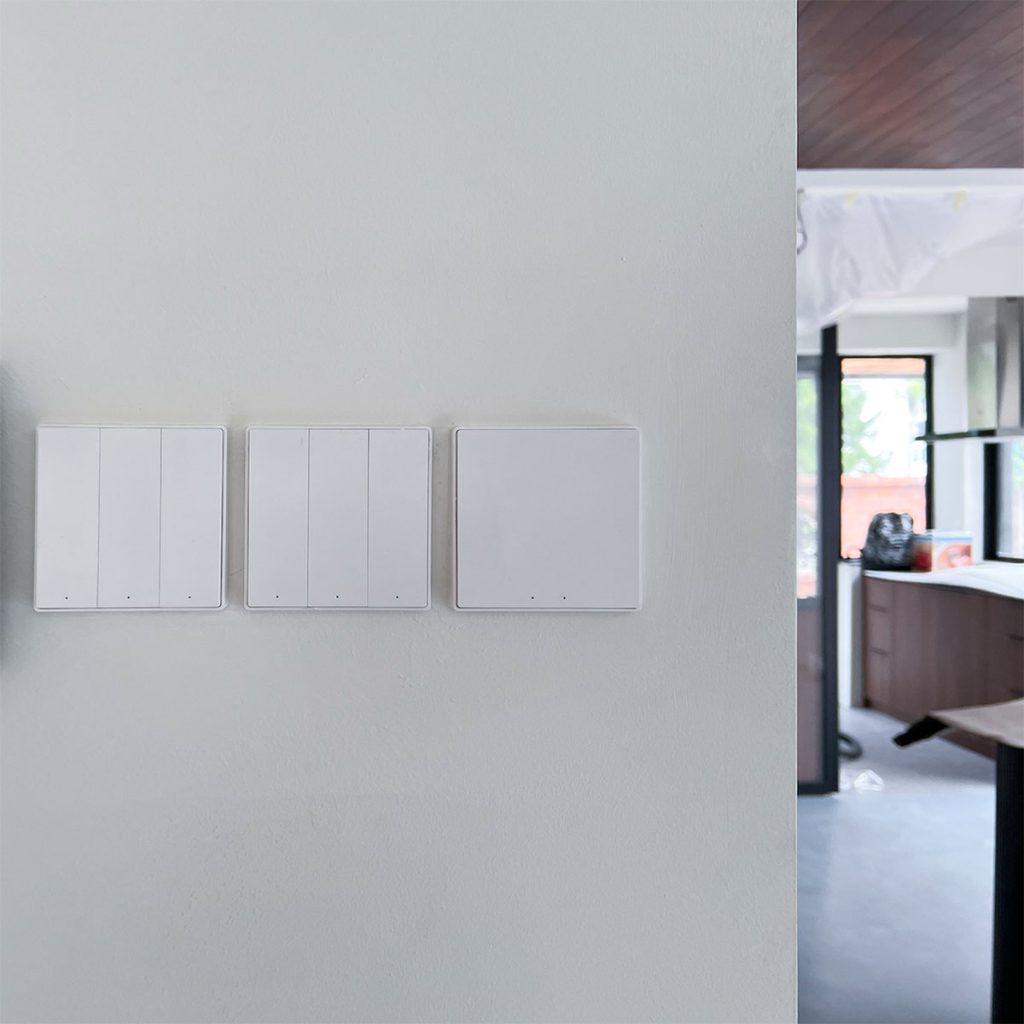 Safety
In this case, our clients were looking to improve safety for the children. They made sure the stairway is well-lit, but children can't always reach the switches. Having motion sensor automations for the staircase area makes sure that there's always lights to guide their little feet.
Besides the staircase, other portions of the home were also automated, such as the bathrooms and the kitchen areas. This not only improves safety, but also enhances independence for children, who can be confident moving through the home on their own.
They also set up several Aqara G2H Camera Hubs around for home monitoring.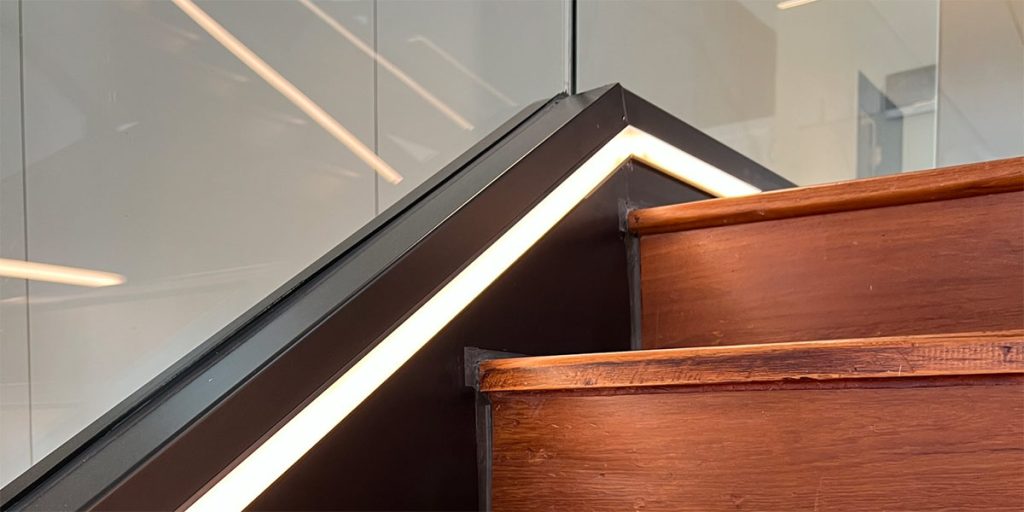 Technology
While the main aim of technology is to bring about benefits, sometimes, technology by itself can be a worthy pursuit. Our clients, being young and tech-savvy professionals, intimately understood that integrating great technologies into their home should be as natural as the other great aspects of their home – from the interior design to the choice of materials.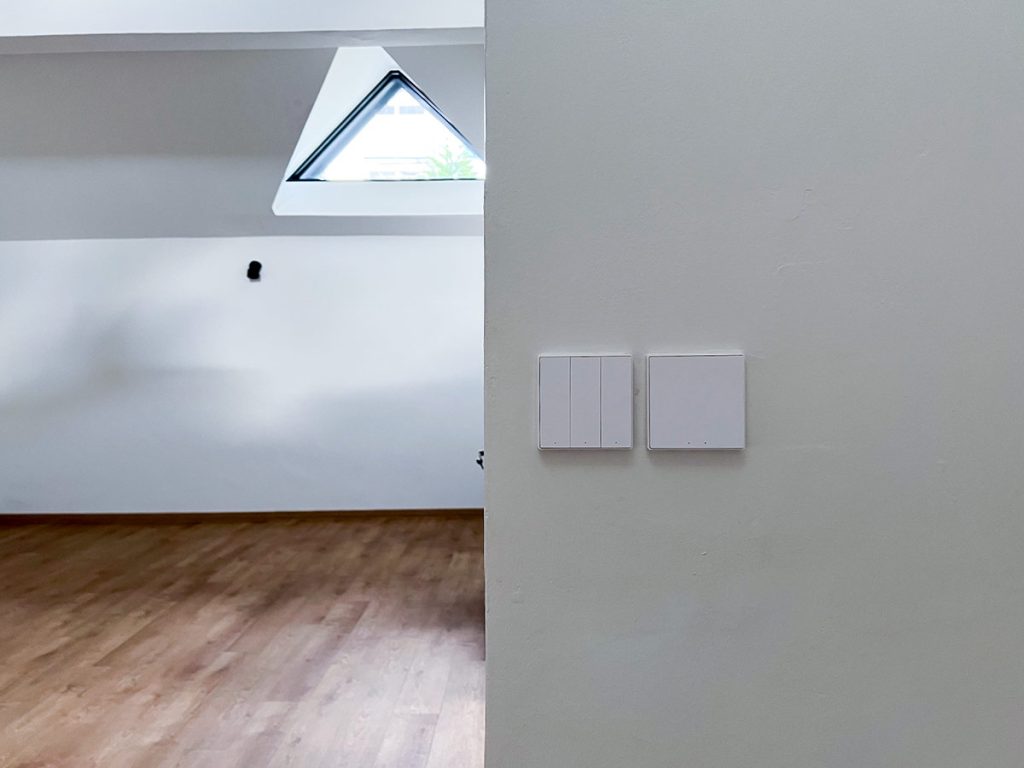 The Setup
Despite the size, the setup of their smart home was relatively simple, consisting basically of Aqara D1 Smart Switches connected to Aqara M2 Hubs (six of them – two on each floor). Sensors were added where natural, and cameras placed in the areas where they wanted to keep an eye on the little ones. For their home wifi, they used a Ubiquiti Unifi mesh system with access points integrated into their false ceilings. They also had a extensive Polkaudio speaker system!
A notable request they had was for their outdoor lights on the car park, landscaping, exterior walls, and house number sign to be automated. With the smart switches in their living room controlling these exterior lights, it was simple creating time-based and motion sensor triggered automations. For example, their very pretty house number sign was set to turn on only between 7pm and 11pm. The car porch lights were controlled by a motion sensor.
As iPhone users, it made sense for them to use Apple Home as their main way of controlling their home. We set up and organized their smart home into their proper rooms and zones, to make accessing information and controlling devices easy. And with their Apple TV in the living room set up as an Apple Home Hub, they're all good to go with Siri voice controls on their iPhones!