Smart Home – Double Bay Residences, Simei Singapore
Three Bedroom Condominium | Simei, Singapore | 2 Adults, 1 Toddler
This project is a resale condo unit for a young working couple with a toddler. They decided to spruce up the place with minimal renovations, focusing on refreshing the fixtures, and renewing the carpentry. The switches were also looking quite used, so they decided to change their existing switches – not just replacing them with new ones – but new, smart ones!
As they already had some Google devices, we integrated their home into Google Home, which gives them Google app control and voice assistant functionality.
Switching Switches
Part of the reason why our clients engaged us was simple – they were definitely going to change their switches anyway. The existing switches were turning yellow, and the design of the switch meant that years of dirt had been trapped at the edges of the buttons.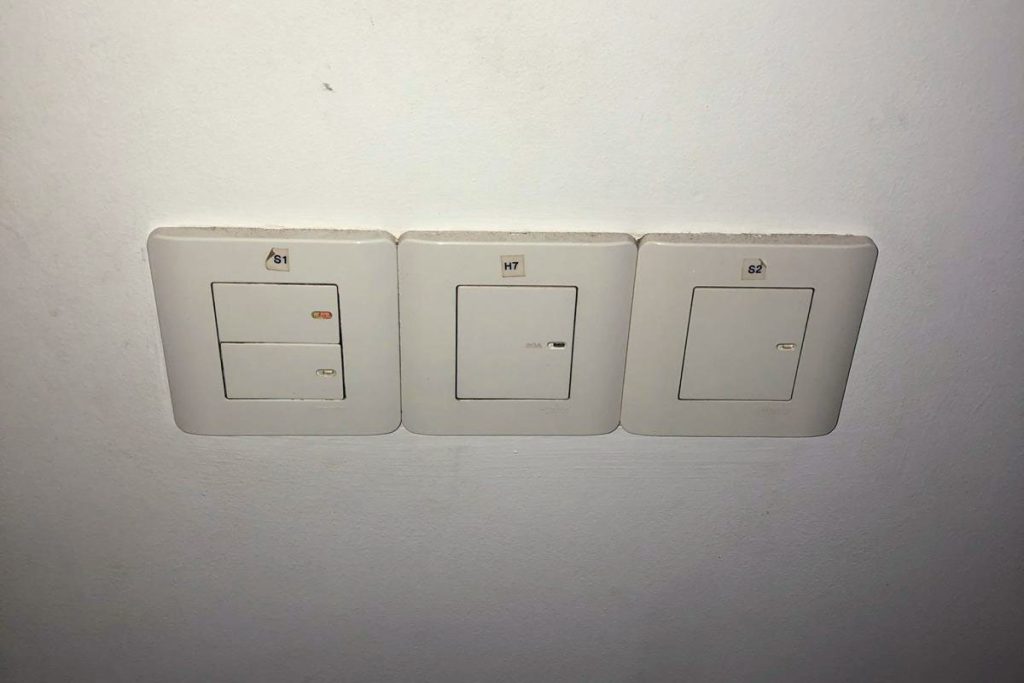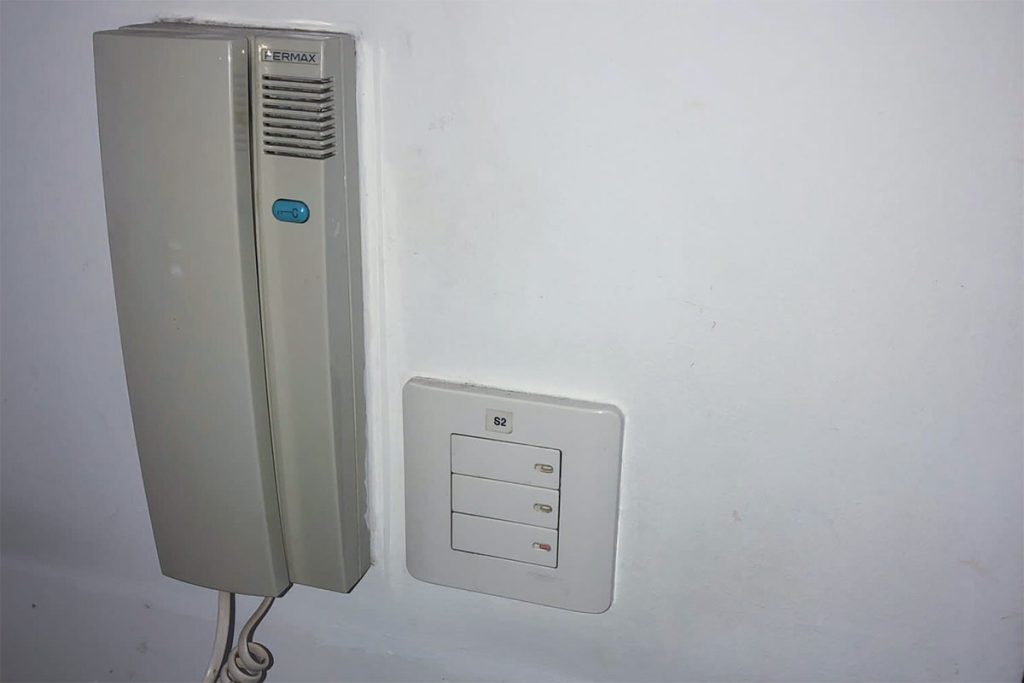 Since they were going to change switches, it made sense for them to just take the leap and have smart switches installed with our smart home package!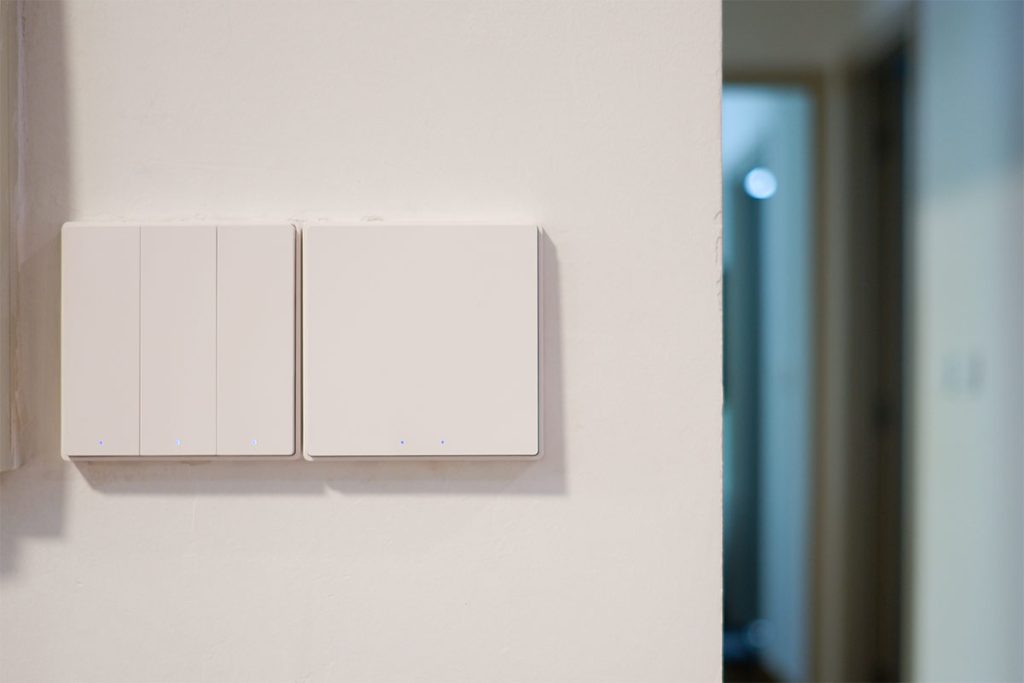 What our clients liked about our Aqara smart switches (especially in contrast with the old ones) is the clean design, large interfacing area, and the tactile response when pressed.
It was an easy switch. Our electrician went down to change (almost) all their lighting switches during their renovation period, so everything was ready by the time they moved in. All they needed was to add the hubs, and configure everything with their Aqara Home and Google Home apps.
Note: The Aqara Smart Switches work seamlessly as normal switches, so you can turn the lights on and off even without internet, wifi, or hubs – by pressing the buttons as you normally would! This means it was easy for our clients to install switches first during renovations, then add the hubs and other sensors after moving in.
Their Google Home
Our clients were already running Google Home, so having smart switches and air-con added into Google Home was a requirement for them.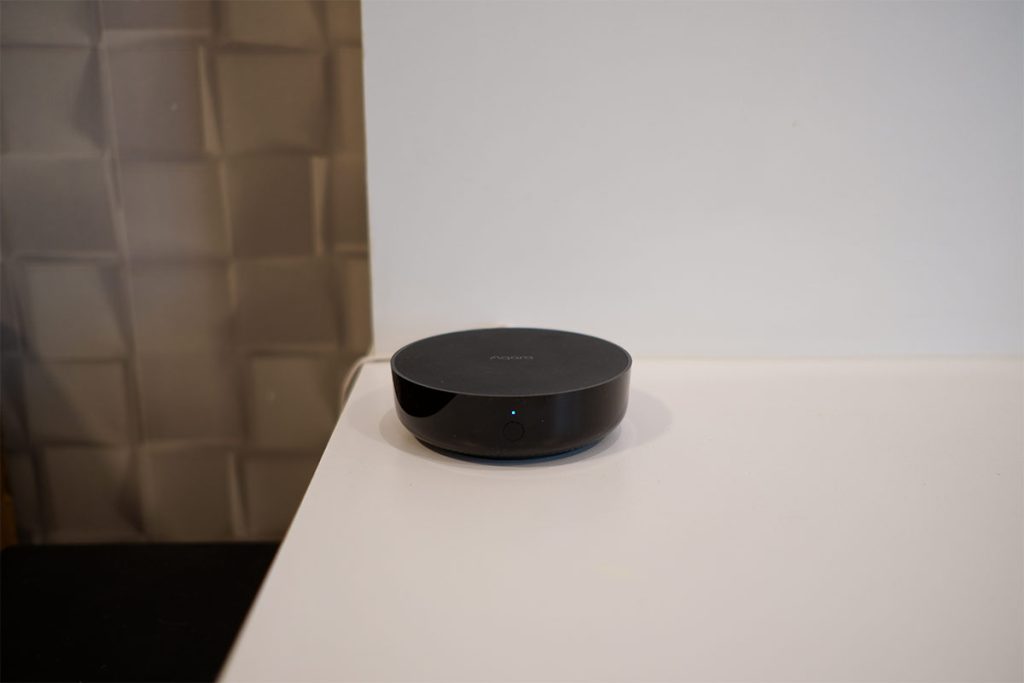 To control their air-conditioners, we set up three units of the Aqara M2 Hub, which also functions as a smart air-conditioner controller, into their living room, bedroom, and their baby's bedroom. This gives them time-based automations of their AC units, such as turning the AC off at specific hours, or perhaps more importantly, they can remotely control their baby's air-con without having to enter her room.
Besides being a smart AC control, these M2 Hubs were the Zigbee hubs for connecting their smart switches.
With the M2 Hubs added into their Aqara Home, and the Aqara Smart Switches connected to the M2 Hubs, it was then simply a process of organizing their lightings and aircons in the apps.
We then integrated all their lights and appliances into Google Home, which enables our clients to control them using the Google Home app, or by voice.
Google Control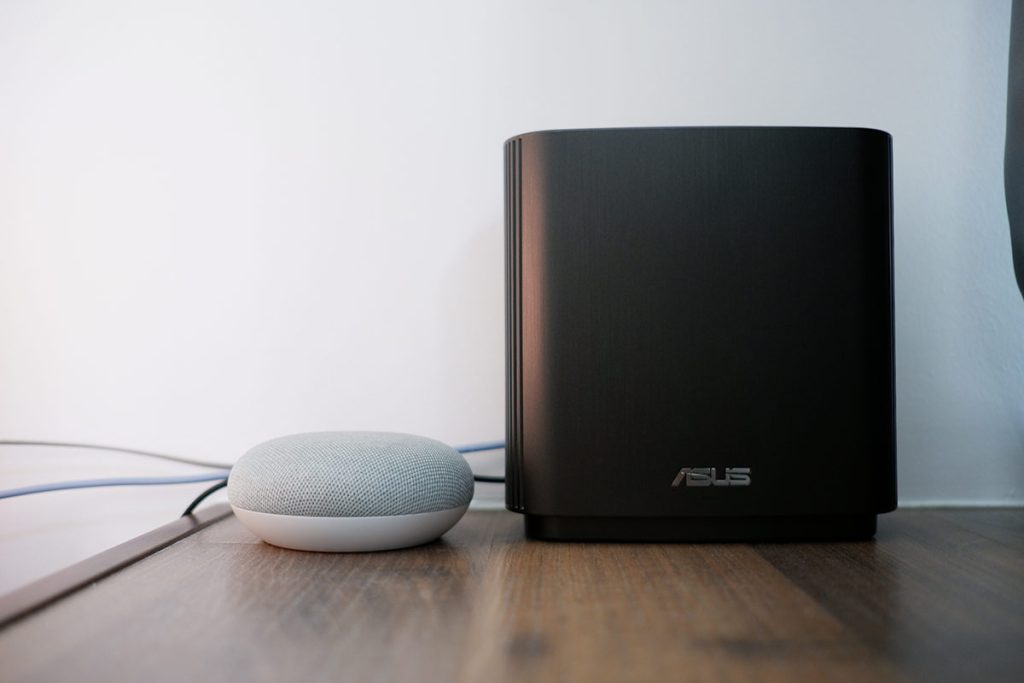 Our clients had a Google Home Mini smart speaker in their bedroom, which they frequently used for smart commands. Also notice their very powerful Asus Zenwifi router in this picture – it's on wired backhaul to provide mesh Wifi6 connectivity in the bedroom, which is the farthest point in their home from the fibre point.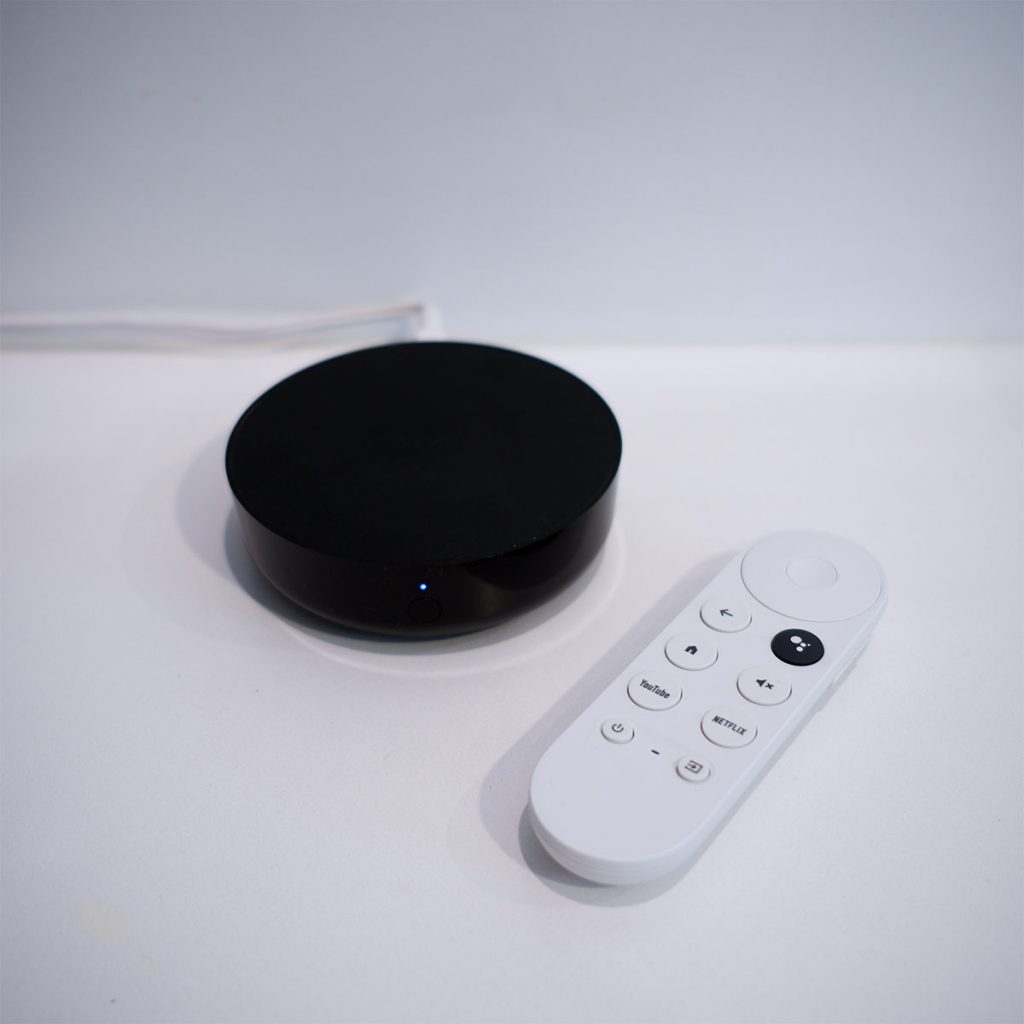 In their living room, they have a Google Chromecast connected to their TV, complete with this remote control pictured above, together with our Aqara M2 Hub. Notice the black button? That's the logo for Google Assistant – press and hold on it, and you can speak to your Google Assistant to give it commands to control your Google Home.
The Result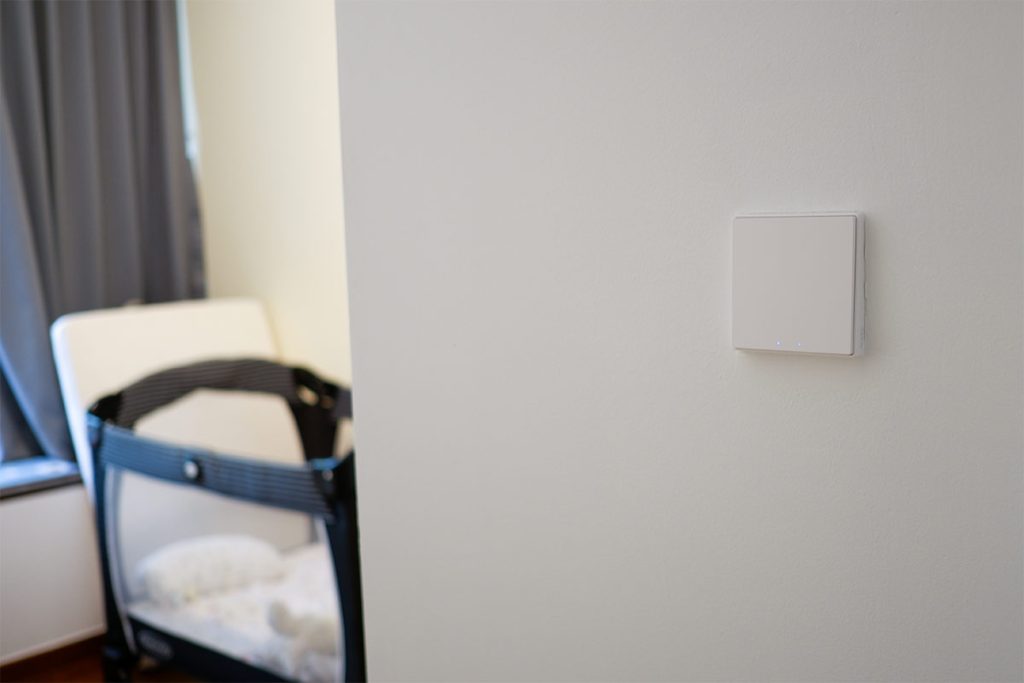 With the installation of more than 10 switches, our clients were able to achieve smart lighting throughout their whole home, simply and easily. Adding in the smart AC control with their 3 units of Aqara M2 Hubs, they are now able to gain smart controls of both lighting and air-conditioners with their Google Home, and can easily use Google Assistant to control their home.
One of the more useful aspect of Google Homes is in its powerful Routines function – somewhat similar to Scenes in Apple Home and Aqara Home. We setup some basic Routines – simple ones such as Good night and Good morning, and left the rest to our clients' imaginations (at their request). Now, they can control all their devices in their home with a simple phrase with Google Assistant.
There's one funny thing – our clients are both iPhone users! Next step (for a future post) – get them on Apple Home!