Smart Home – The Garden Residences, Singapore
3 Bedroom Condominium | Serangoon, Singapore | 2 Adults
Our clients are both iPhone users, so integrating into Apple Home was a logical choice. They came to us as they knew of our expertise with Apple HomeKit, and were easily swayed into adopting Apple Home as their smart home control of choice when presented with a quick demonstration.
As a smart home, this was a fairly simple project – simple, but complete! Our clients opted for full smart switches through their home to gain smart control of all their lights. A mix of Aqara G2H and Aqara M2 Hubs were used through the home not just for hub purposes – they served dual functions as smart aircon controls and as home monitoring cameras.
Our clients were not parents (yet), but they thought it would be useful to have a home monitoring setup prepared. They had their electrician bring powerpoints to where they intended to place cameras, and put our Aqara G2H cameras there. With its swivellable base and wide-angle lens, the Aqara G2H could be easily positioned to monitor their living areas.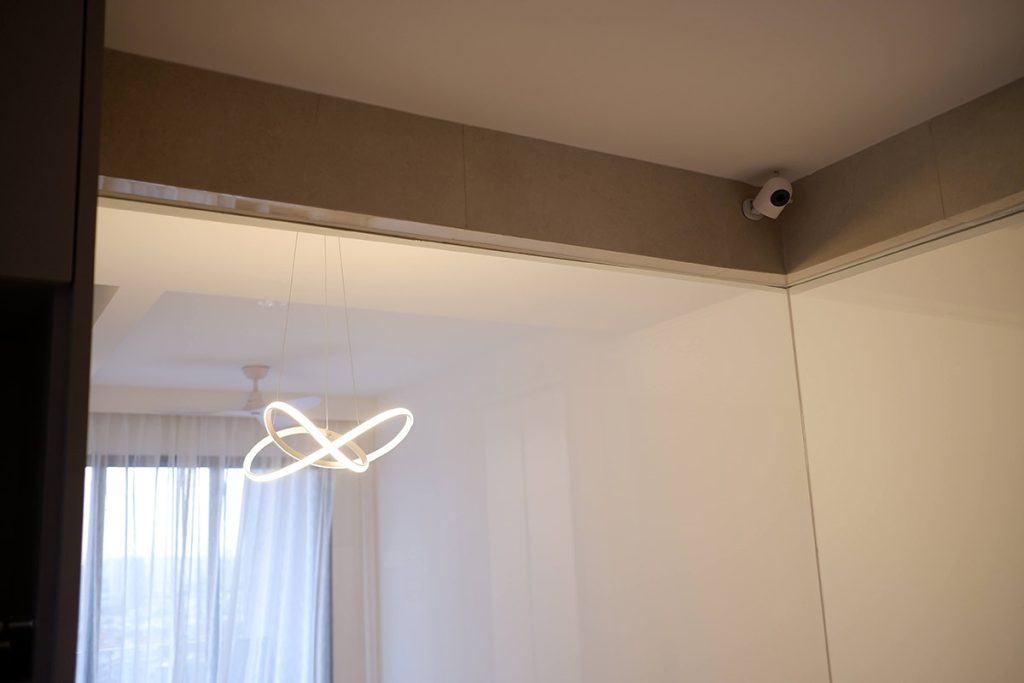 For them, having cameras was more about security of their home, as opposed to monitoring activities (as larger families would find useful). One thing they liked about the cameras is the support for Apple HomeKit Secure Video, which allowed them to have the cameras automatically turn off when they're at home, based on their iPhone's geolocation.
With the clean aesthetic of their home (designed by Ciseern Interior Design), they were also very happy to find in the Aqara TVOC sensor a style that matches their taste. Of course, knowing the air quality of their home was useful too!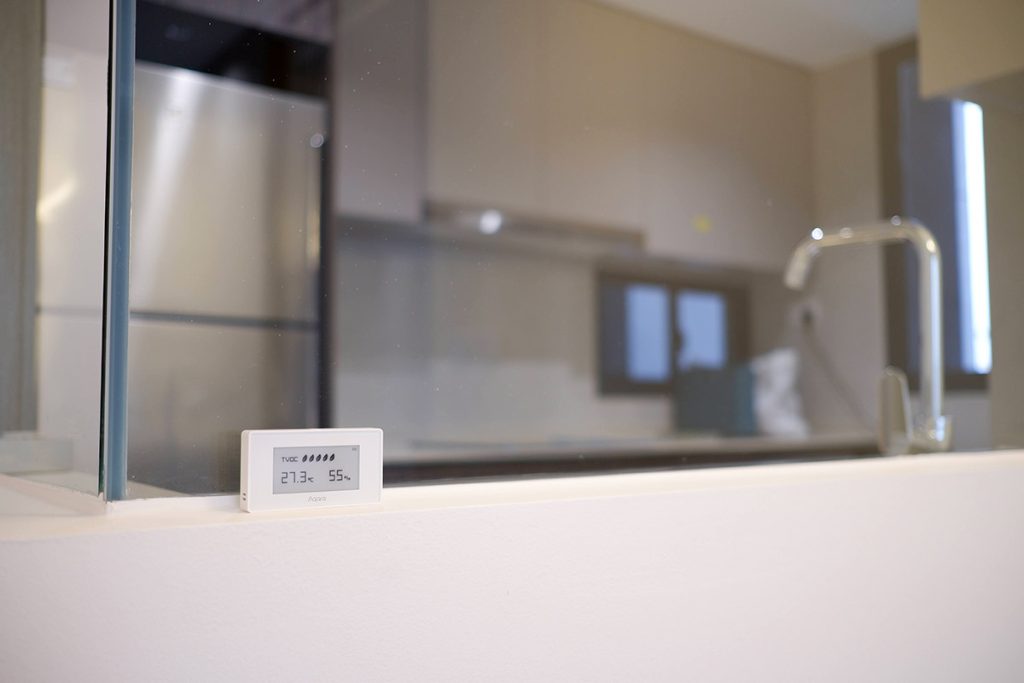 Smart lighting was achieved through the use of Aqara D1 Smart Wall Switches through the home. As they had opted for both traditional downlights, LED strips, and more sophisticated pendant lights, it was important for them to have a unified control of lights, and using smart switches made sense for them.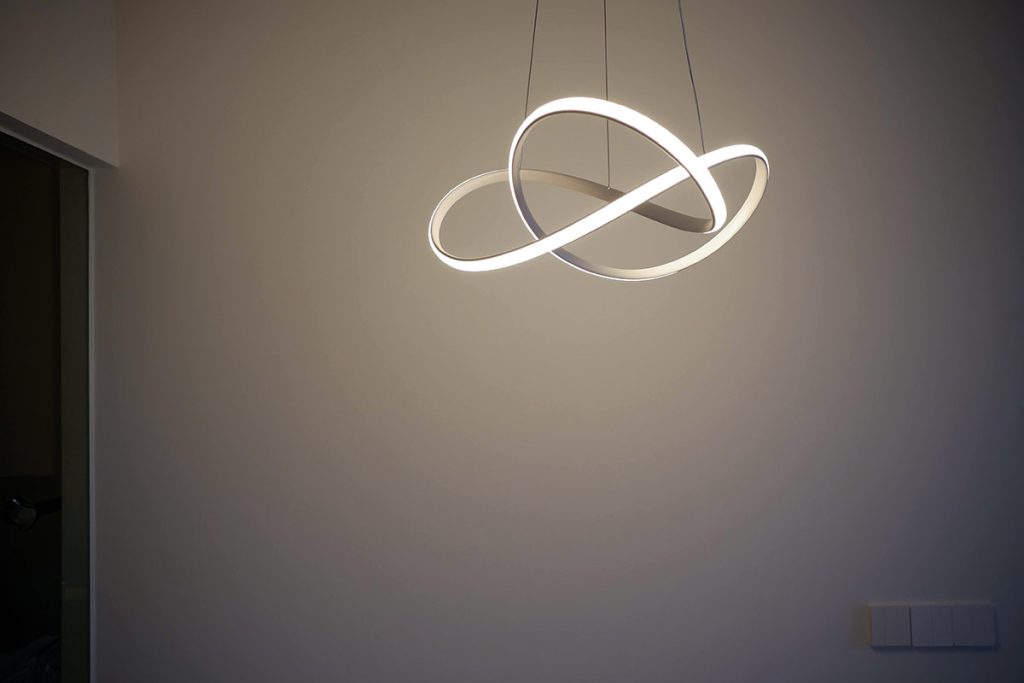 To round things up, they installed smart curtain controls in the living room and master bedrooms for automated, motorized curtains.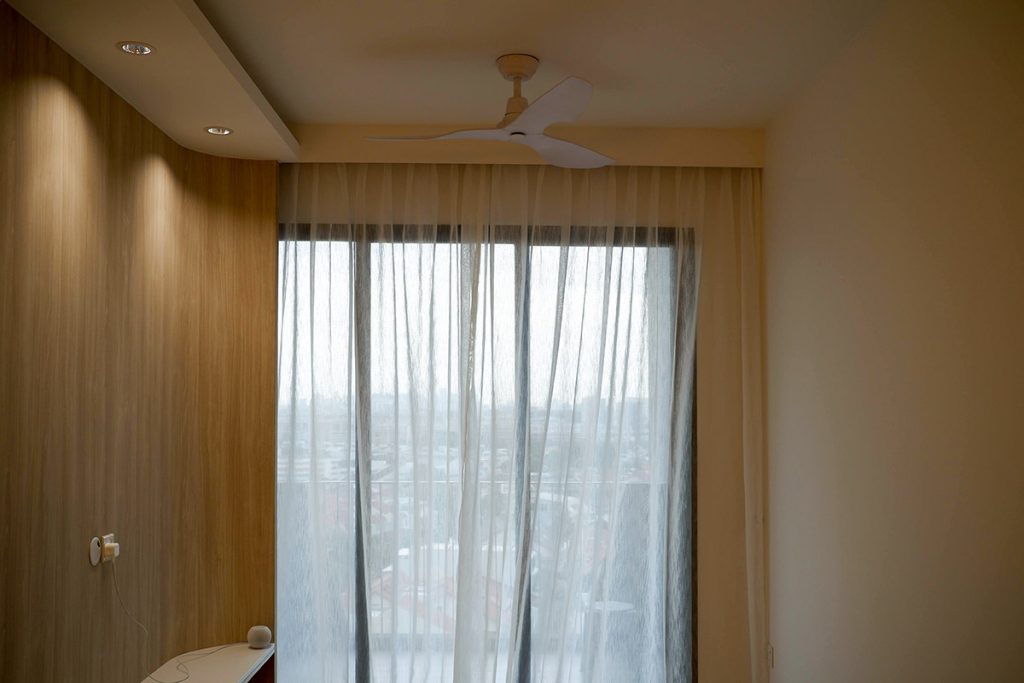 With the addition of their Apple HomePods, motorized curtain control is simply a Siri command away – anytime, anywhere. Besides Siri, they can control using wireless switches and by using apps.
However, perhaps the most important and intuitive control of curtains is through the use of time-based automations; that is, to have the curtains open automatically at a specified time in the morning, and have them close in the evening.