Smart Home – Jurong West St 64, Singapore
4-Room HDB | Jurong West, Singapore | 2 Adults
As far as projects go, this was a relatively uncomplicated setup to meet the very functional needs of a young couple. With their Apple devices, it was an easy choice to use Apple HomeKit as their smart home platform. Working as their Apple Home Hub was an Apple TV.
They didn't have much intention to create full features and go too indepth (or crazy?) with technology, so it was a simple process of installing and integrating smart switches through their home – linked up to the Zigbee networks provided by two Aqara M2 Hubs.
We really liked their little stickers they custom-made for their switches!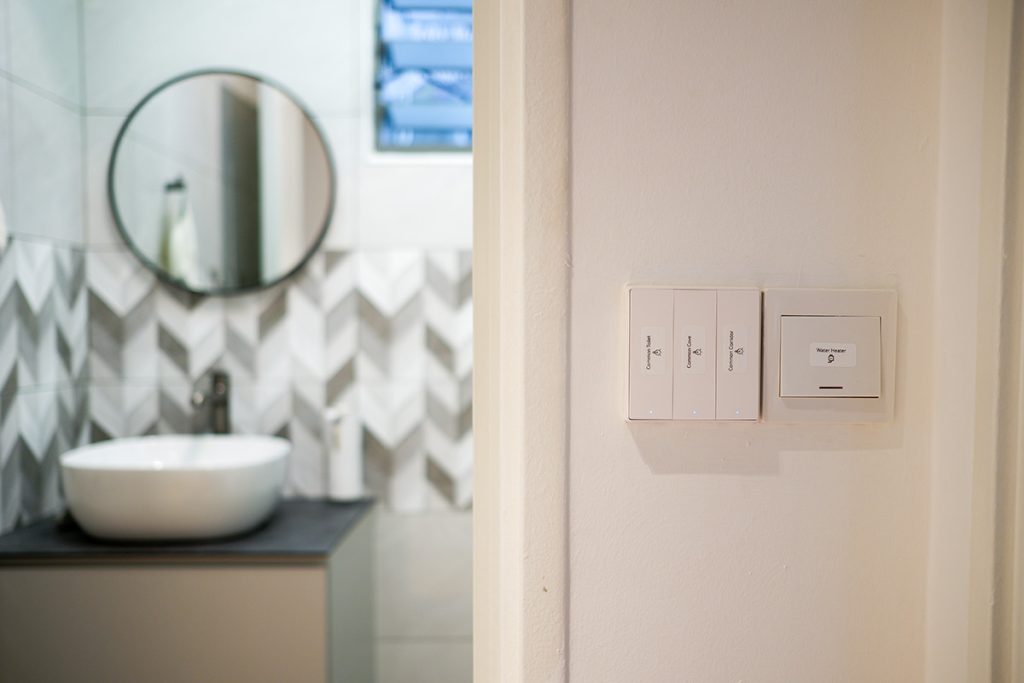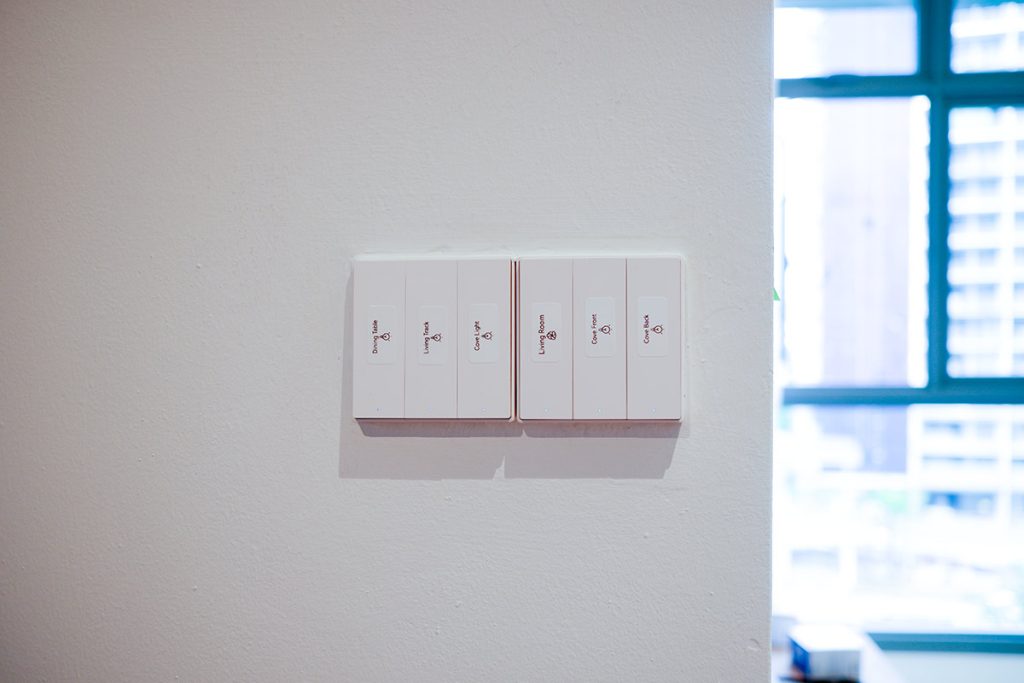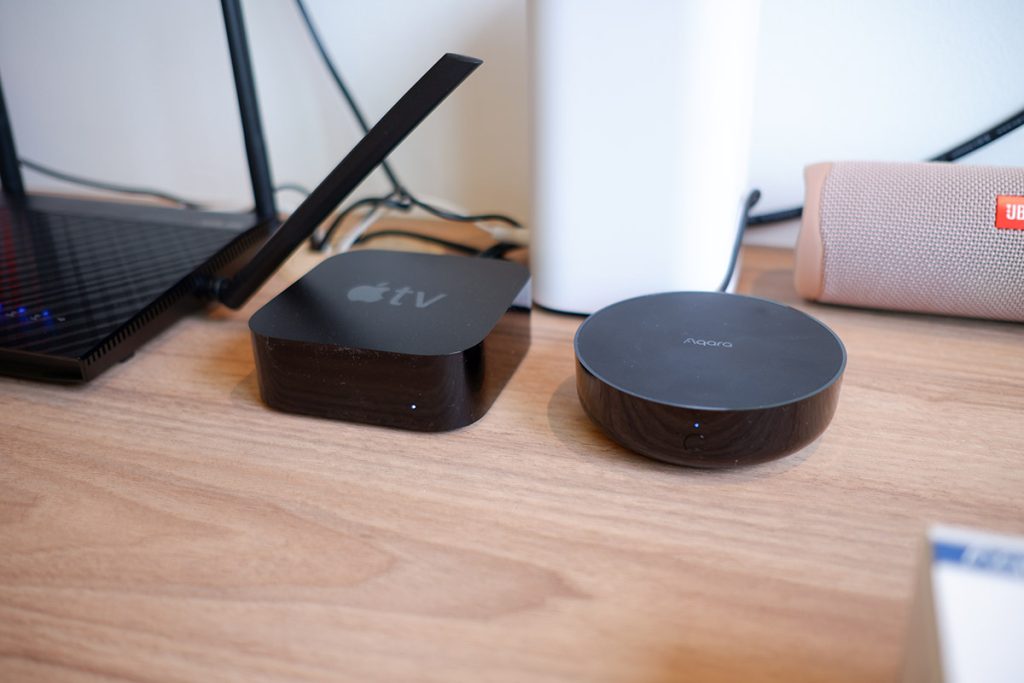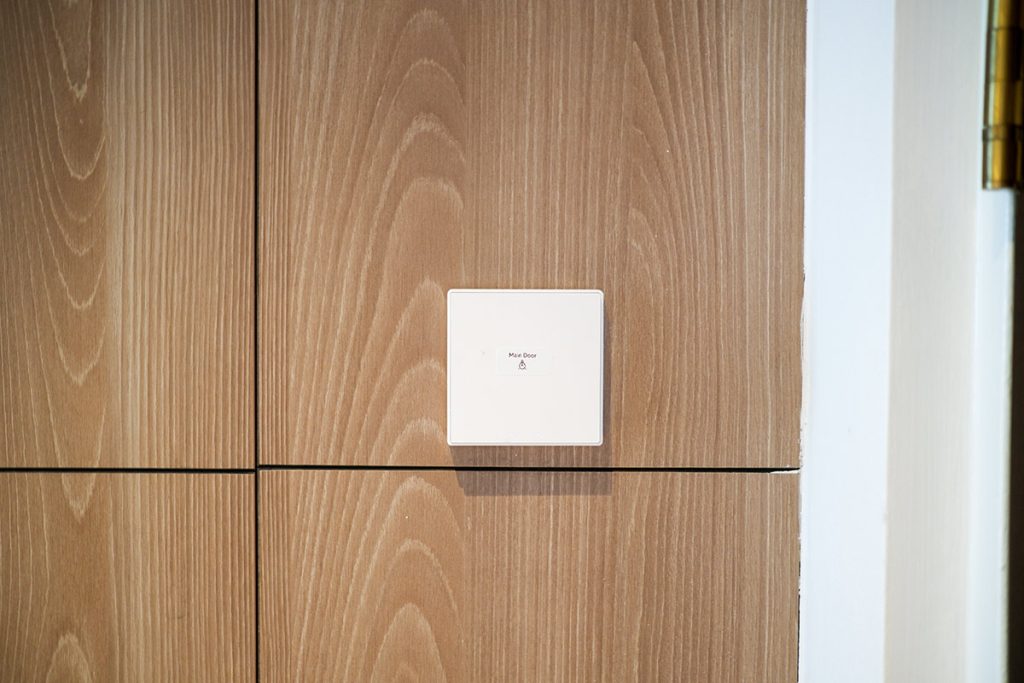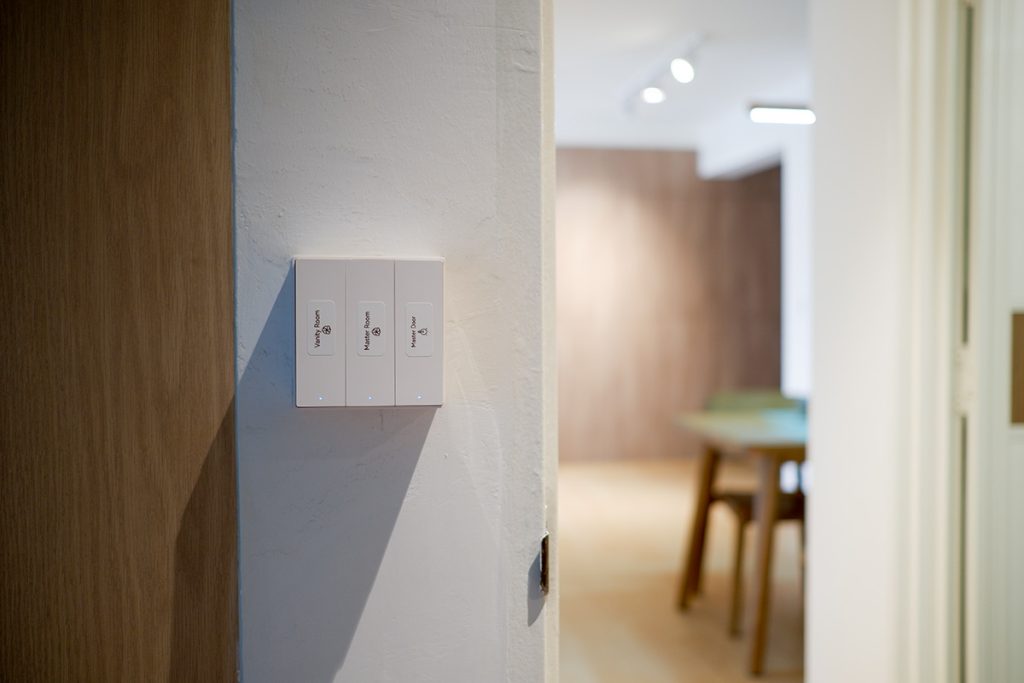 Here's a video of us using their Apple Home to control their various lights in the living / dining rooms and kitchen. What we love about Apple Home is the responsive taps and the intuitive layout, as you can clearly see working here.
One more thing we like about Apple Home – and which this couple exemplified – was the customizable nature of the app. They had taken really nice photos of their different rooms, and used them as the room background in Apple HomeKit. This not only makes the app more beautiful, it also gives you a quick and easy way of recognizing which room you're at in the app, helping you navigate quickly and easily.
Interesting thing to note – their hanging light above the dining room table is a tri-colour LED, meaning that it switches from cool white, to day light, to warm white. To change the colour temperature, you have to power the switch off, then on (it toggles to the next colour temperature), and repeat until you get the type of light you want. This means that in the past, to get to the colour temperature they want, they'd have to stand at their wall switch turning it off and on.
With this light on a smart wall switch, it's now possible for our clients to toggle them from wherever they're sitting. They'll still have to go through the process of turning their switches off and on, but at least they don't have to walk to a wall for that.
We're already hearing some of our viewers groaning – you call this a smart home? My smart bulb can do 16 million colours! There's a simple truth going on here – not everyone needs 16m colours, and not everyone wants to reach their phone to change the colour of their bulbs. Our clients had this designed as a conscious choice, which perfectly balanced their needs, their desires, and their budget. And that's what we're really here for.