The Homesmart.sg Aqara G4 Video Doorbell comes with multiple parts and accessories, which makes it possible to install and integrate it using multiple methods and pathways. All of this means that it can be confusing to homeowners wanting to install this video doorbell. This quick guide breaks it all down for you.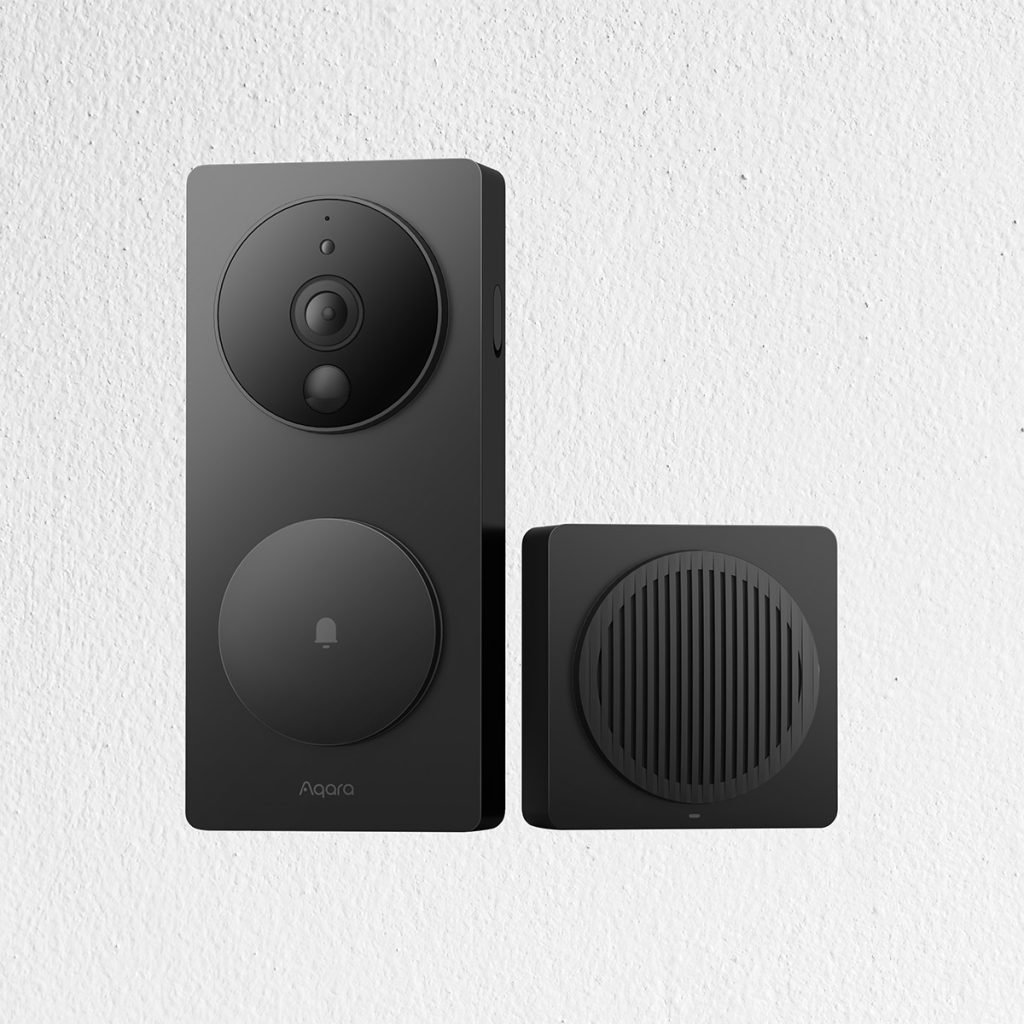 Aqara Smart Video Doorbell G4
Video doorbell that can be wired or battery-powered. Supports Apple HomeKit Secure Video, Google Home, and Alexa; plus the Aqara Home app.
First things first, here are the contents of the Homesmart.sg Aqara G4 Smart Video Doorbell
Outdoor doorbell and camera unit
Indoor chime repeater unit
20° wedge mount
Batteries
User manual
Screwdriver
Mounting screws and brackets
USB-A to USB-C cable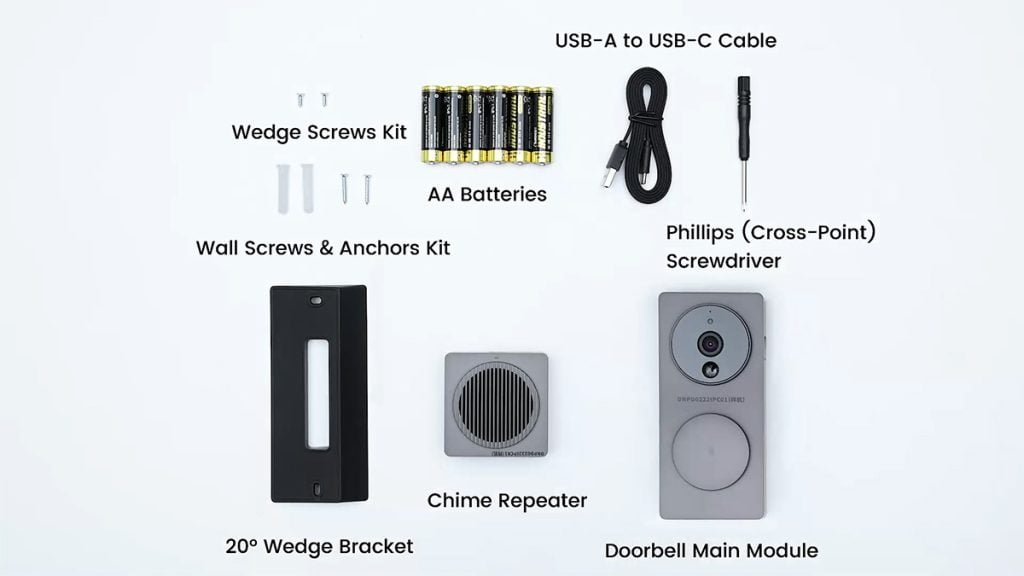 Here are the important ones:
Outdoor Doorbell Camera Unit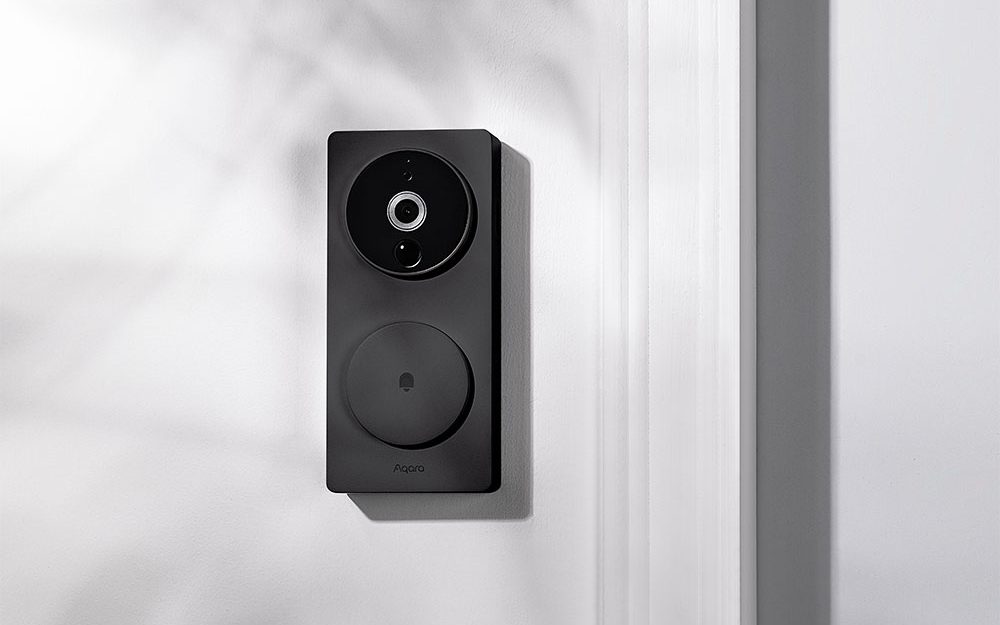 Meant to be mounted outside your door, the outside doorbell camera unit consists of a camera on top, and a large doorbell button below. There's also a PIR motion sensor right below the camera lens. It has a housing for 6x AA batteries. It can be powered either by the batteries, or hardwired by 8V to 24V electrical power.
This camera unit captures footage, and register button presses on the doorbell button.
Indoor Chime Repeater Unit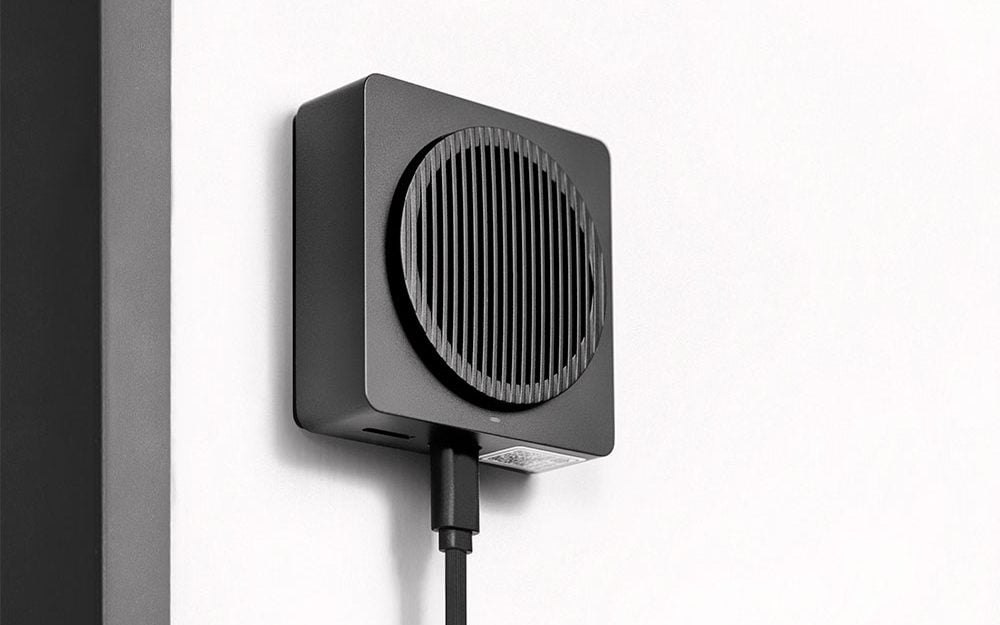 This chime-repeater unit consists of a USB-C port, an SD card slot, speakers with grilles, and an indicator light. It needs to be permanently powered by the supplied USB-C port with a USB-C cable (note: USB power adapter not included – you'll want to find any old phone charger or similar to plug it in).
The Chime repeater is the one that goes "Ding Dong" when someone presses the outdoor unit outside.
Why do I need two separate indoor and outdoor units?
This doorbell was built primarily to give homeowners an option to use a battery-powered device for a video doorbell. All other HomeKit compatible doorbells require constant power to work, but the Homesmart.sg G4 Video Doorbell uses this indoor/outdoor unit to maximize battery lifespan. Simply put, the outdoor unit simply captures footage and registers presses – sending these to the indoor unit wirelessly.
The indoor unit does everything else, and since it's plugged in to power, it relieves the doorbell of other electrical burdens such as recording to SD cards, streaming video footage to devices, connecting to your home wifi, and sending notifications to your smart home network.
Note that the indoor and outdoor units communicate with each other using a wireless protocol that's invisible to you or your other devices. They're match in the factory.
Mounting Options
There are two ways of mounting the outside doorbell unit. You can either use the double-sided adhesive pads (one side is already pasted on the back of the unit), or drill holes to mount the unit to your wall using wall brackets and screws.
Obviously, screwing it into your wall is more secure, but we don't see the problem with using tape too.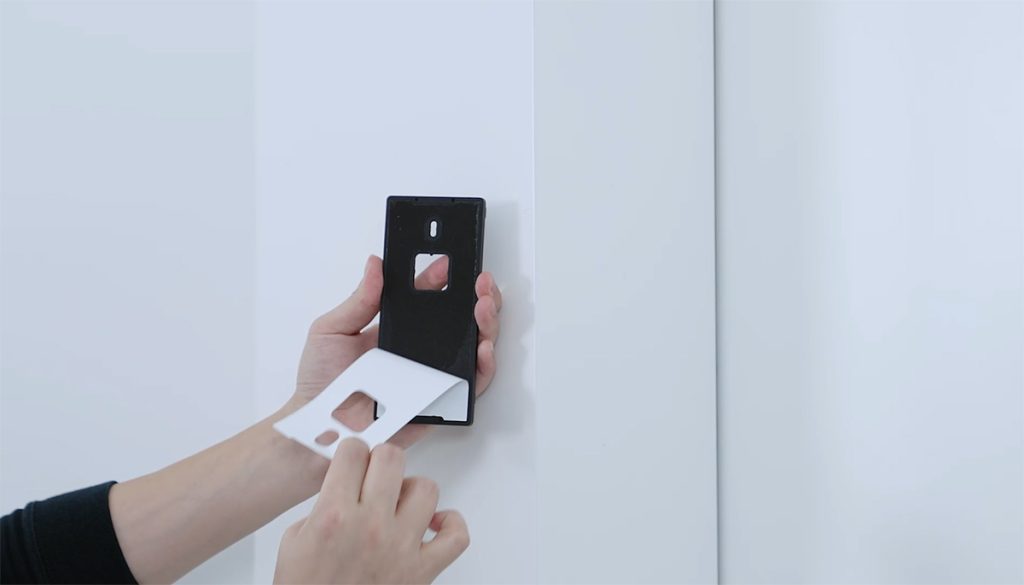 For the indoor unit, most likely you would use the double sided tape (also provided), as that is secure enough.
What's the 20° Wedge?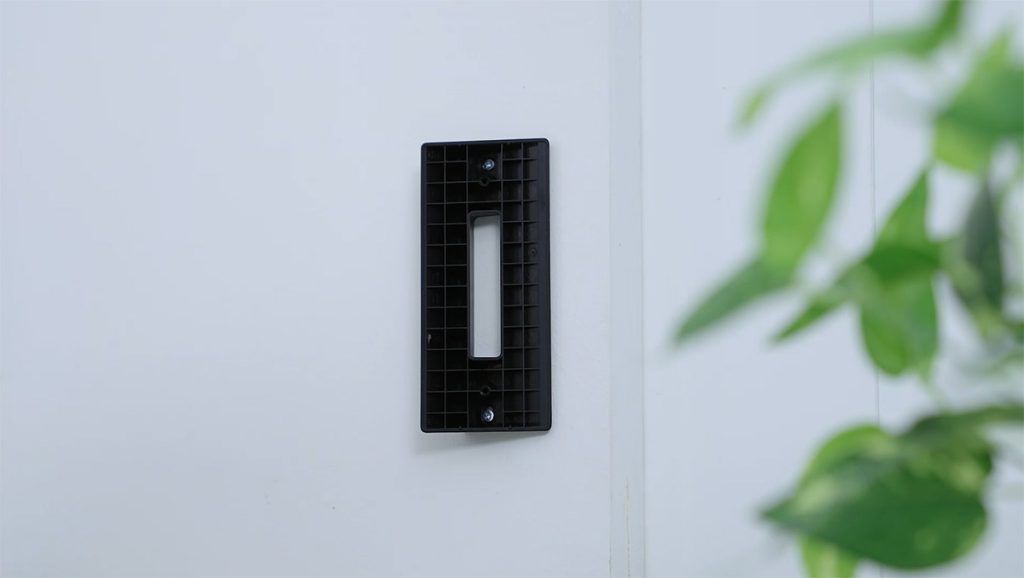 The Wedge helps you to angle the outdoor doorbell camera unit towards visitors. As doorbells are typically fixed to the side of a door, the wedge allows for the camera to be angled toward the visitor, instead of straight ahead.
While nice, the G4 has a very wide-angle camera, so it's likely that it'll be able to see a full view at your door even without the wedge.
This wedge is optional – to install it just takes an extra step of installing the wedge into your wall (instead of the backplate of your camera unit).
Power Options
This video doorbell camera allows for both battery-powered operation, or to permanently plug it into power. Most customers will have the easiest time using batteries, instead of trying to hardwire it to power, because most homes do not have an electrical supply outside their doors.
However, this isn't to say it's impossible. Depending on the layout of your home, it may be possible, and even easy, to provide power to your outdoor doorbell unit.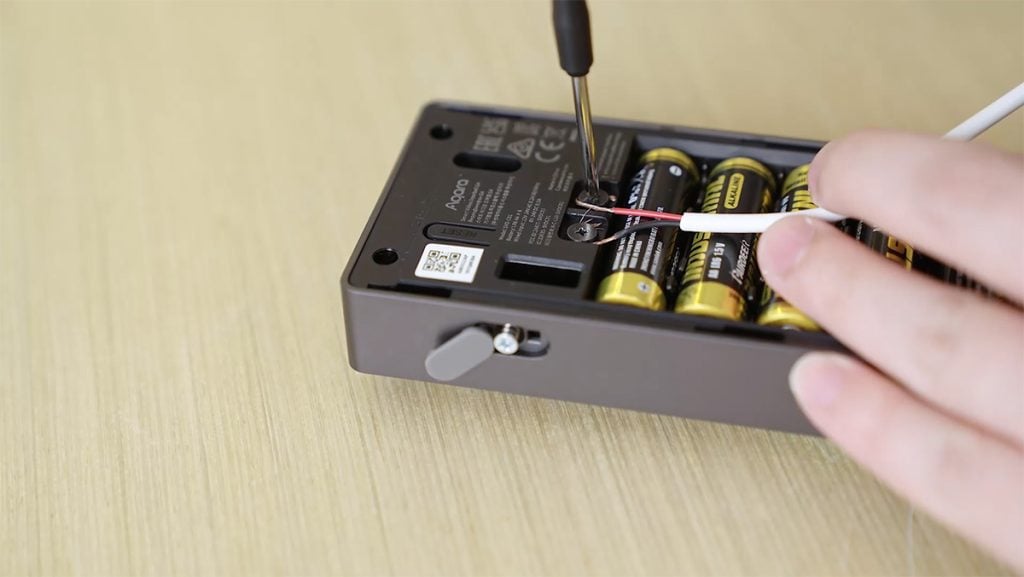 In the long run, having it permanently plugged in to power is naturally the best option, as you wouldn't have to change batteries, and you'll generally get better performance.
For customers where it's implausible to power it permanently, batteries offer a solid option, though it comes with all the caveats that batteries bring – limited battery lifespans, and the costs of changing batteries. There's an option to turn on a 'power saving mode' that increases battery life at the cost of performance.
According to official specifications, the doorbell can last up to 4 months on each set of batteries (assumes 35 device wake-ups and 6-second event video recording a day).
The simplest 5-minute installation
Here's the easiest and fastest way to set up and install your video doorbell.
Plug in the indoor chime unit with the included USB-C cable (you'll need your own USB power adapter or charger, such as an old iPhone charger), making sure it's as close to your door as possible
(optional) Insert a microSD card
Pull out and dislodge the silicone cover that hides the screw on the side of the ourdoor camera unit.
Use the included screwdriver to unscrew the screw.
Once it's released (it won't come out totally), slide the back cover down to expose the battery housing
Install the included 6x AA batteries
Do steps 5 to 3 backwards
Peel off the protective layer of the double-sided tape from the back of the back cover
Stick the doorbell on the wall
Once installed, just set it up on your app!
How does a video doorbell benefit me?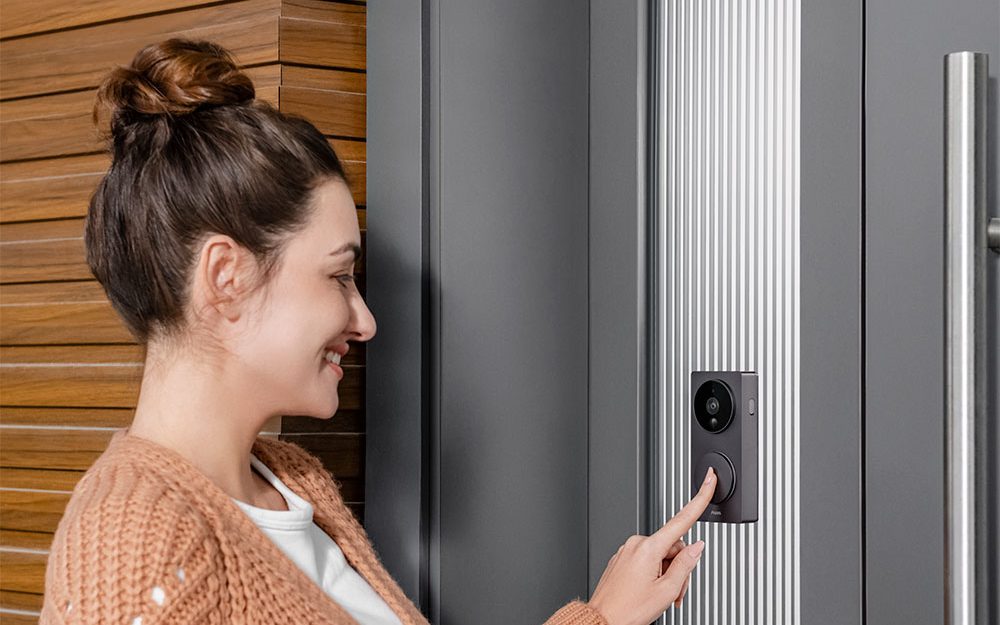 Smart Doorbell
The quick answer is that the doorbell works even when you're not at home. If you're out, and someone presses the doorbell, you'll get a notification on your smart phone, smart watch, or tablet. You'll be able to stream the camera footage to see who's at your door. If you wish to, you could even speak to the person in real-time, as the camera has a built-in microphone and speakers.
Security Camera
The G4 also works as a security monitoring camera. The doorbell camera records video footage and saves it to the SD card, or on the cloud. Even if someone comes to your door without pressing the doorbell button, you'll be able to retrieve the video. Note that how much and when it records depends on the settings you have put in place.
Keeping Logs
Even if you miss out on doorbell notifications, the camera keeps logs of events that happened. This includes doorbell presses, motion detection, and other activities. You'll be able to check back on the events of a particular date and time (limited to what's been stored on the SD card or cloud).
Can the doorbell be stolen?
Quick answer – yes. Mounting and removing the doorbell only requires a screwdriver, and isn't particularly difficult. However, the G4 has security measures built in as part of its design.
Dismantlement Alarm
This is a user-specified setting that must be manually activated. Once activated, any removal of the doorbell from the wall results in a very loud alarm, on both the indoor and outdoor units. This means that when you're changing batteries, you should disable this alarm before you do so, and re-enable it after you're done!
SD Card Recording
Remember, the SD card is kept in the indoor chime-repeater unit, not on the doorbell itself. This means that if the doorbell gets stolen, the SD card still remains in your indoor unit, and you'll be able to retrieve historical footage, including the moments before the doorbell was stolen.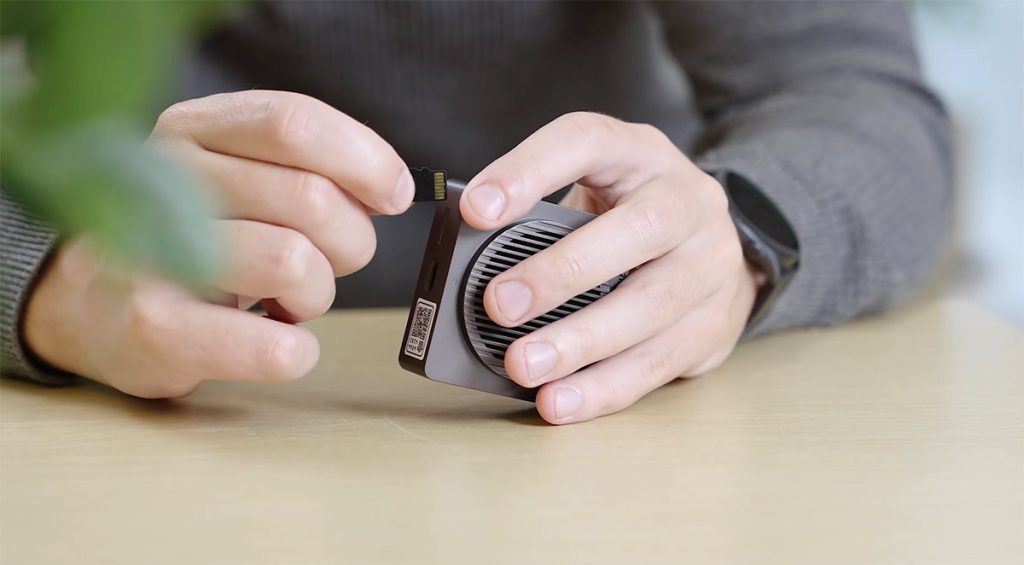 Outdoor unit doesn't work standalone
The outdoor camera unit, by itself, doesn't work. It requires the indoor unit to function – and not just any indoor unit – it requires the indoor unit that was matched in the factory to work. This means that stealing an outdoor unit doesn't actually benefit the thief.
The Homesmart.sg Aqara G4 Video Doorbell
As far as smart doorbell cameras go, the Homesmart.sg Aqara G4 Doorbell opens up new possibilities and smart functionalities into a wider range of homes than was possible before. Although this guide doesn't go into specifics – especially in regards to apps and smart home platforms, we remain convinced that those questions aren't always the biggest questions on our customers' minds.
As always, Homesmart.sg remains committed to our customers in terms of sales and technical support, and we've always prided ourselves on our deep technical expertise and knowledge of the different smart home products and platforms, and the problems customers face. Whether it's just a smart doorbell unit, or a full smart home, we'll always be here for you!
Buy Now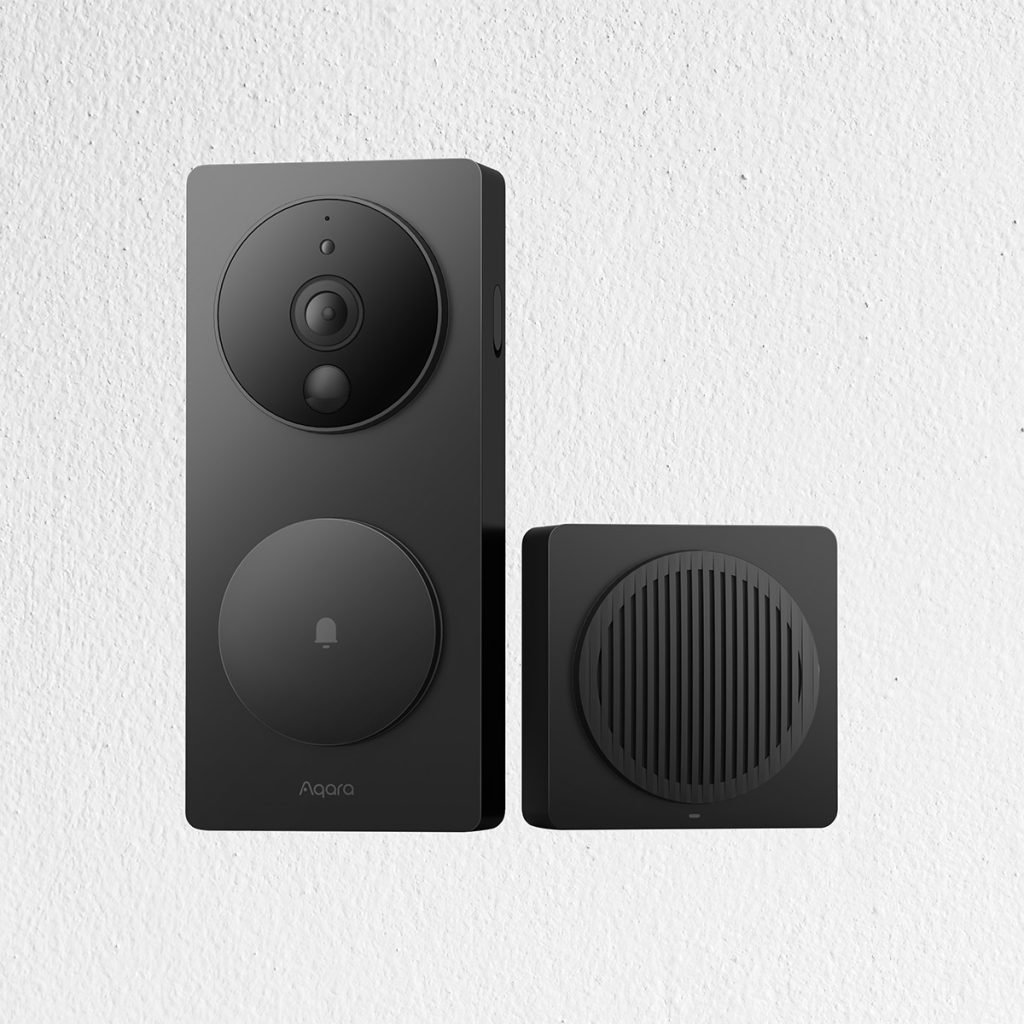 Aqara Smart Video Doorbell G4
Video doorbell that can be wired or battery-powered. Supports Apple HomeKit Secure Video, Google Home, and Alexa; plus the Aqara Home app.