The Aqara U100 Smart door lock is commonly describe as a 'smart deadbolt' – what exactly is a deadbolt, and how does it differ from the rest of the Aqara locks? How does this new lock fit into the line up of our other Aqara Smart Door Locks? How should a customer choose which lock to buy and install? We try to answer these questions here.
First off, we'll be focusing on all the door lock models that support Apple Home Keys – the Aqara U100 vs the Aqara A100 and D100.
Aqara U100
Singapore's first smart deadbolt lock with Apple Home Keys. Doesn't have a lever handle, or push-pull bars.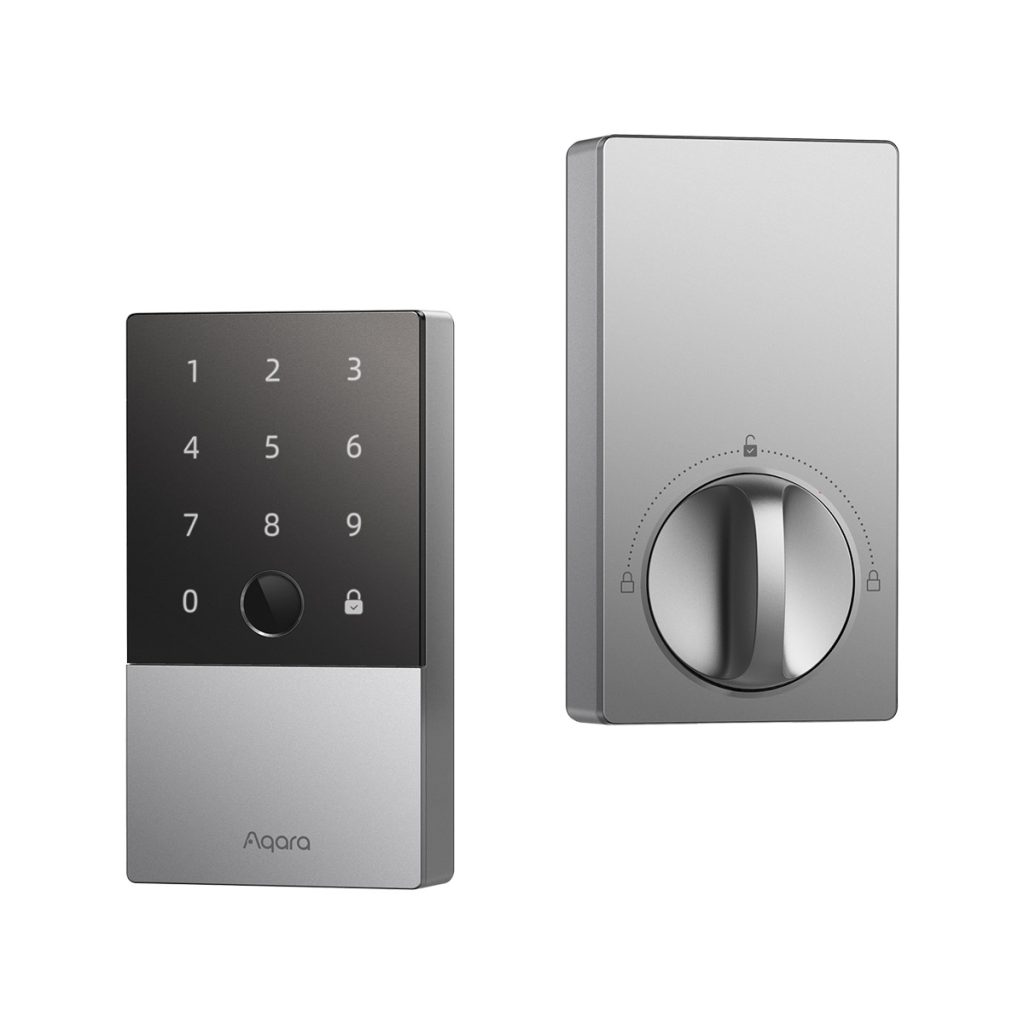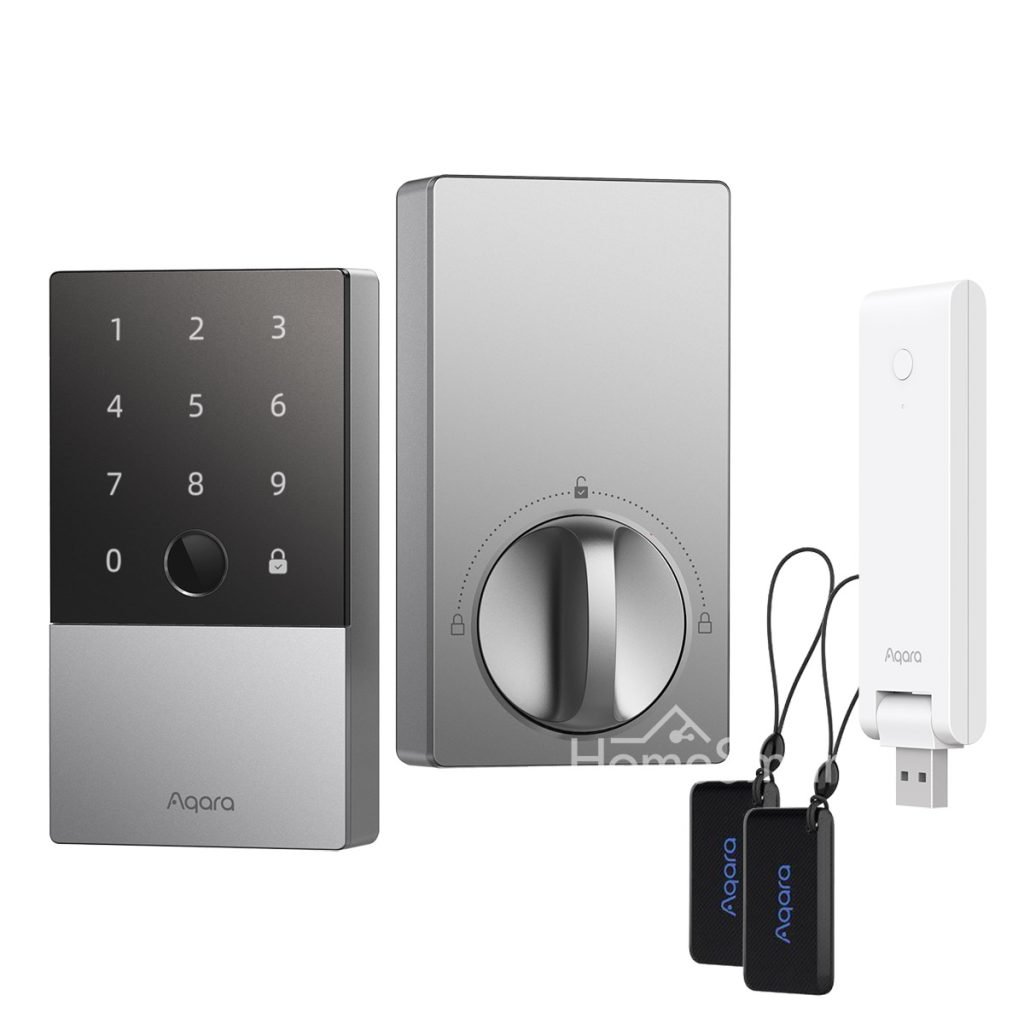 Aqara U100 Smart Lock Silver Kit
Fully automatic, Apple Home Keys-compatible deadbolt smart lock kit – includes lock, NFC cards, and Aqara Hub E1. Also support fingerprints, PINs, NFC cards, Google Home, and Alexa.
$

369.00
–
$

499.00
incl. GST
Aqara A100
The world's first door lock with Apple Home Keys, the A100 has a mechanical lever handle driving a mortise lockset.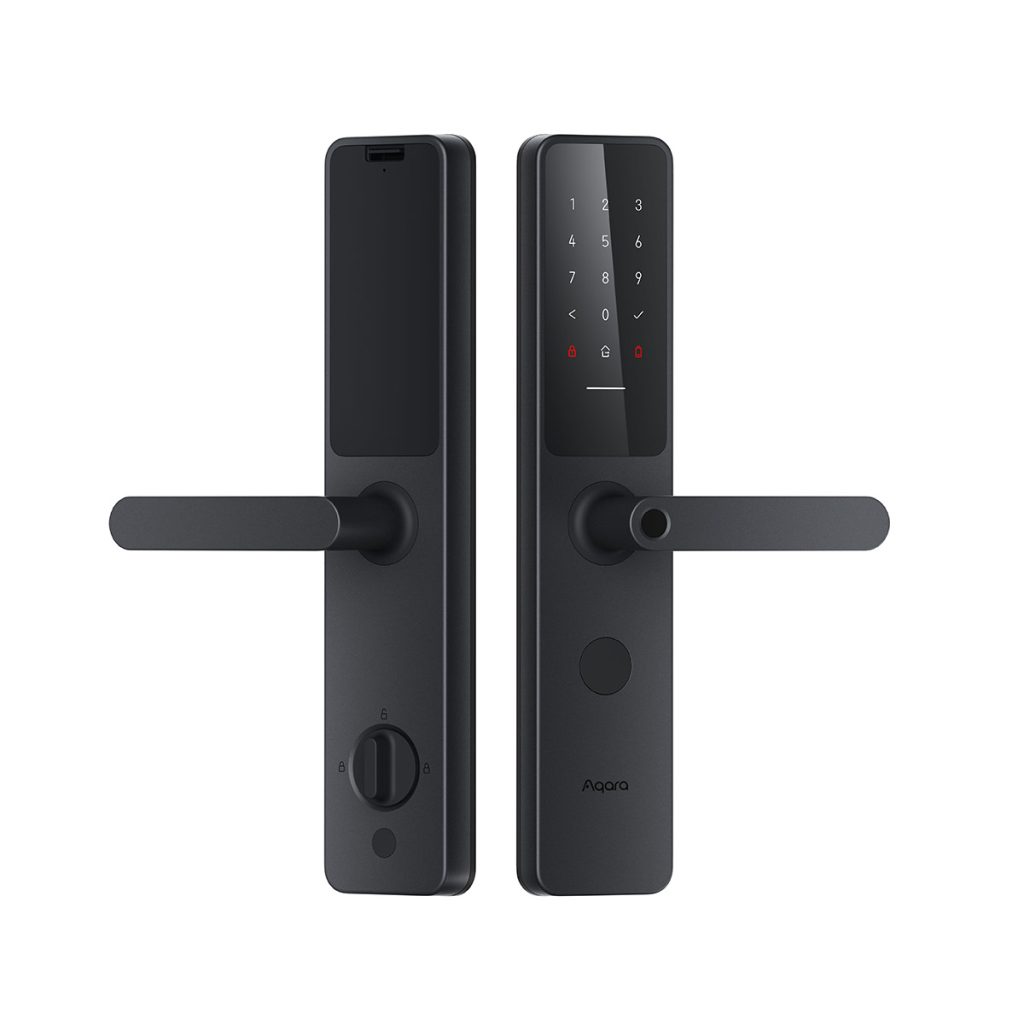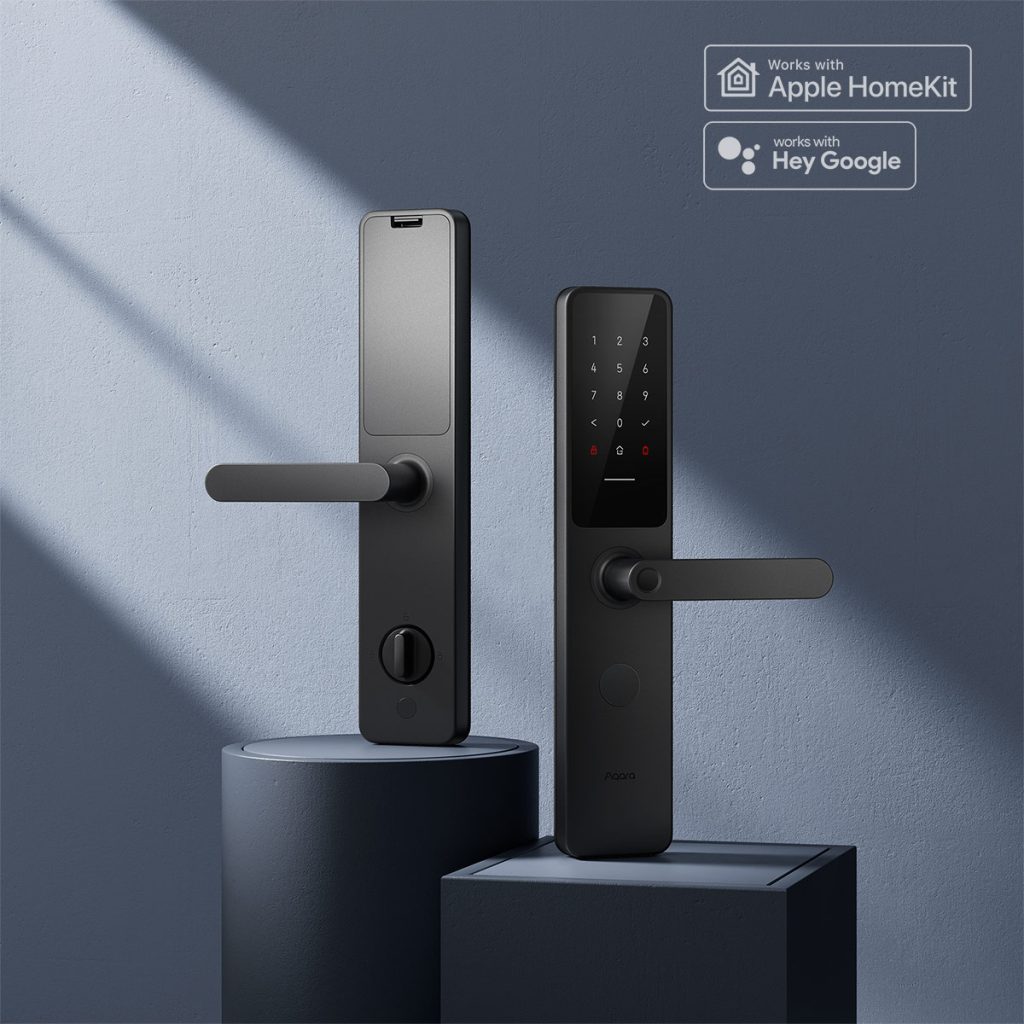 Aqara A100 Zigbee Smart Lock
Highly secure smart door lock with support for Apple Home Keys and Google Home, along with other unlocking methods such as biometric prints and PINs.
$

484.00
–
$

686.00
incl. GST
Aqara D100
A push-pull type of smart door lock with a fully automatic mortise lockset, and compatibility with Apple Home Keys.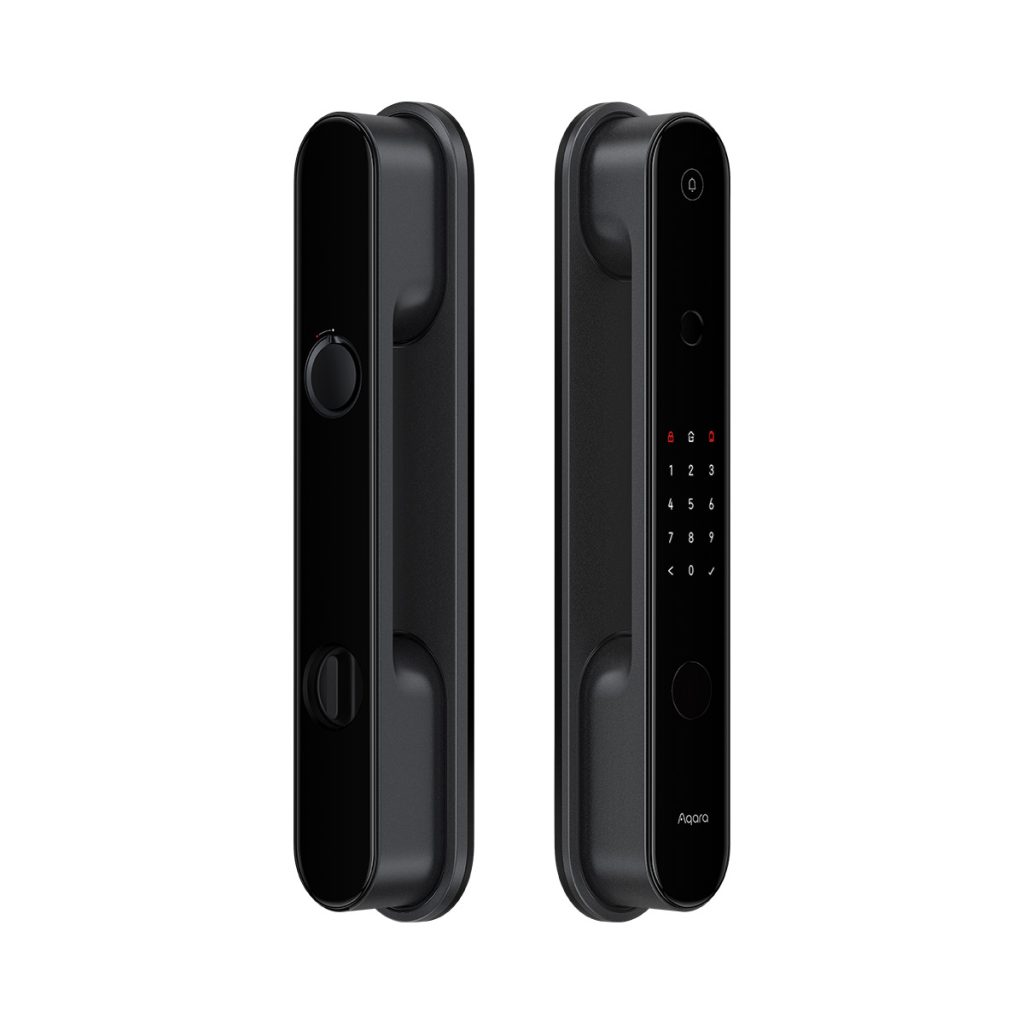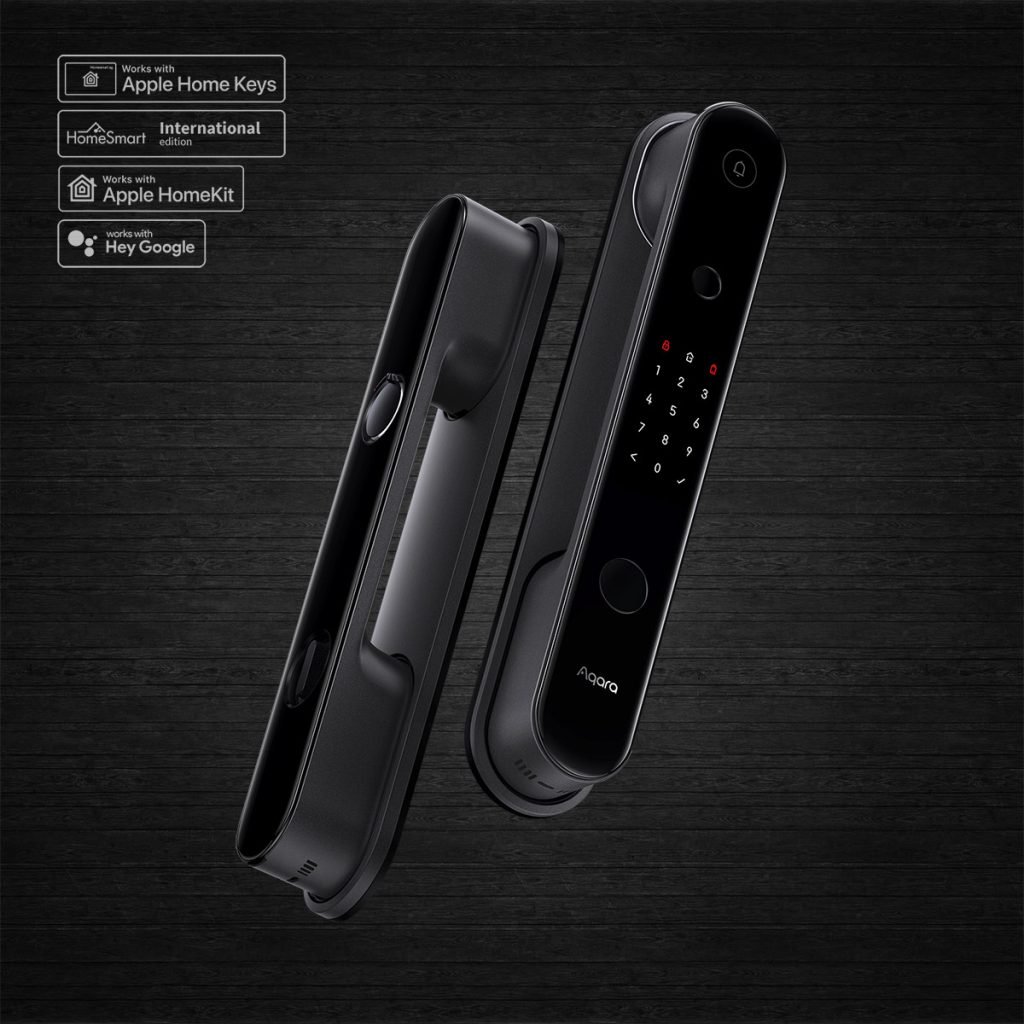 Aqara D100 Zigbee Smart Lock
Fully automatic, smart push-pull door lock with support for Apple Home Keys and Google Home, along with other unlocking methods such as biometric prints and PINs.
$

686.00
–
$

886.00
incl. GST
Deadbolts vs Mortise locks
The main difference you'll see in the brief descriptions above is that the U100 is a 'deadbolt', while the A100 and D100 have 'mortise locksets'. Generally, the A100 and D100 are called mortise locks.
Deadbolts
Deadbolts: A deadbolt is a standalone lock that is typically installed separately from the doorknob or handle. It consists of a solid metal bolt that extends into the door jamb or strike plate when locked.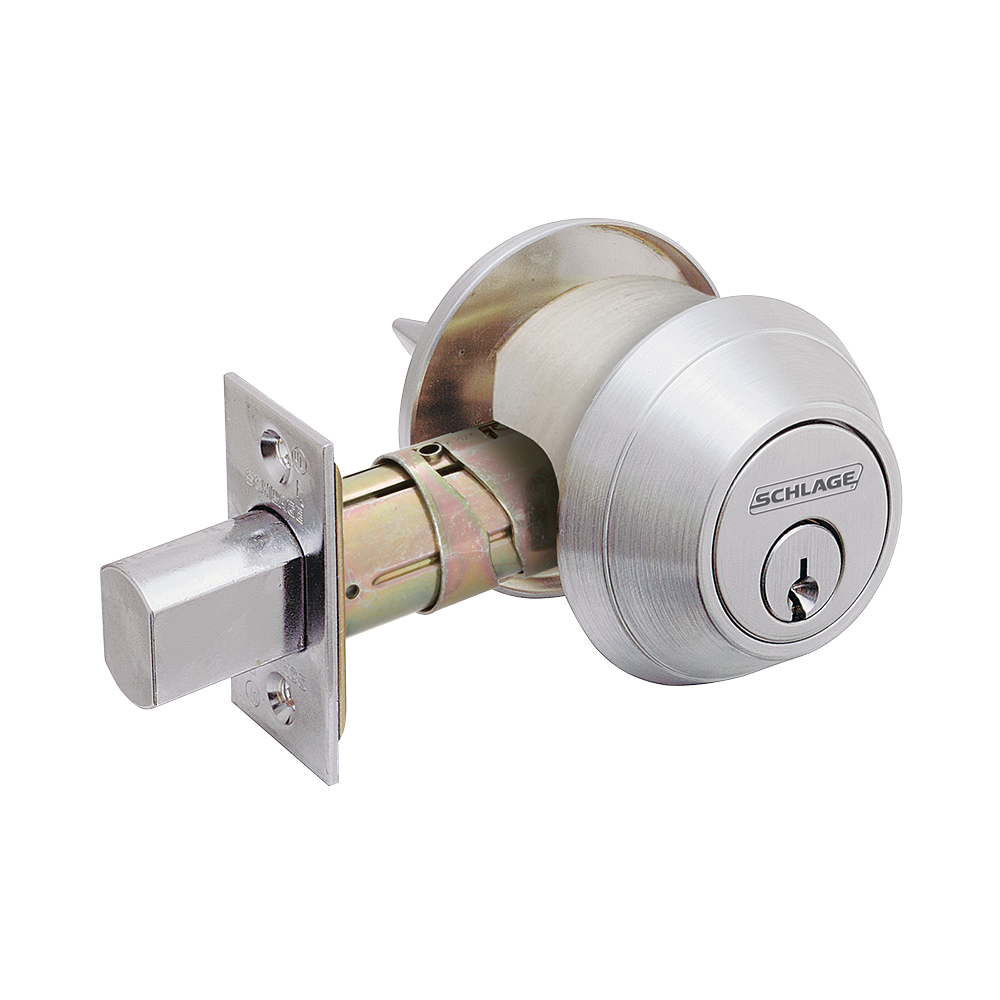 This usually means that a door with a deadbolt would consist of two separate parts – a handle with its own latch, and a deadbolt.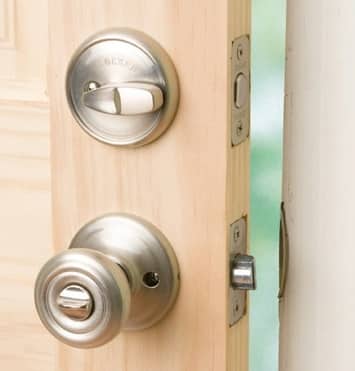 Mortise locks
A mortise lock is an integrated lockset that combines both the lock and the doorknob or handle in one unit. It requires a rectangular pocket or mortise to be cut into the edge of the door, hence the name "mortise lock."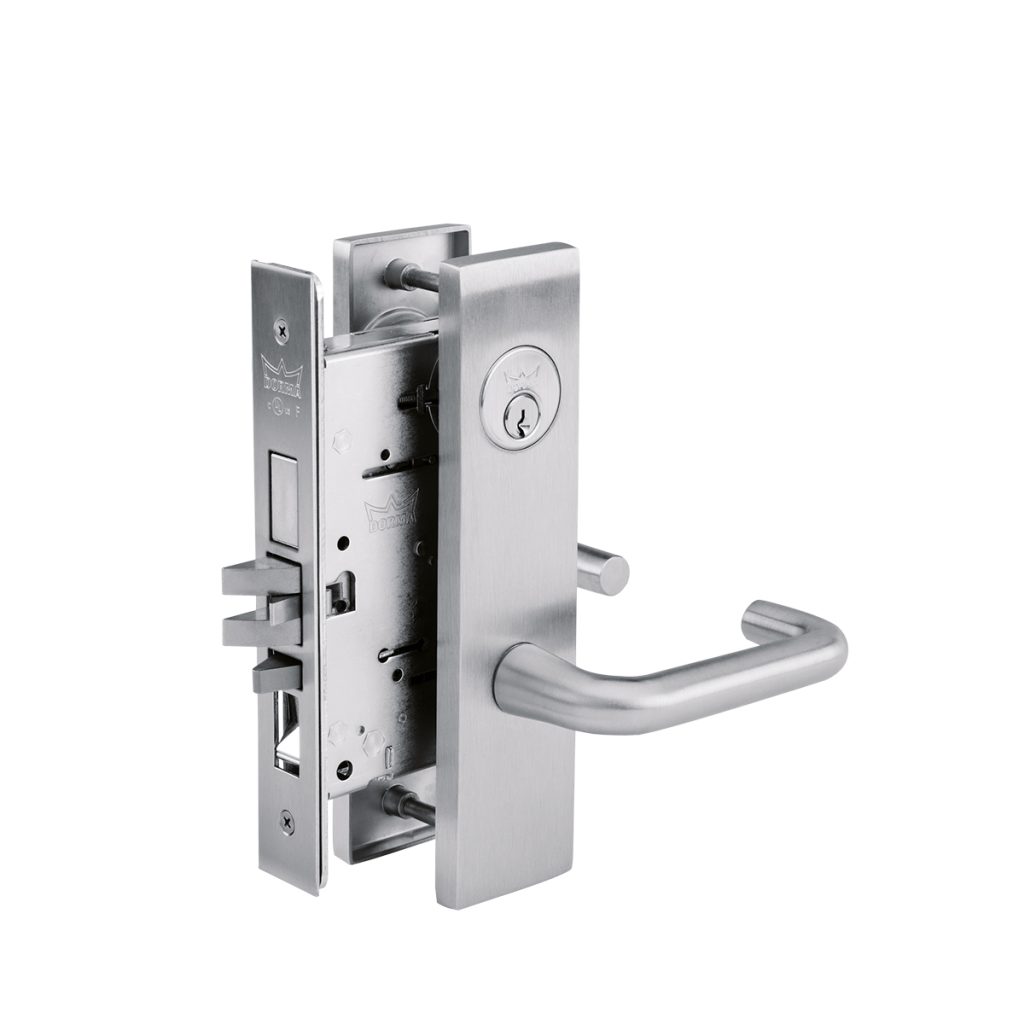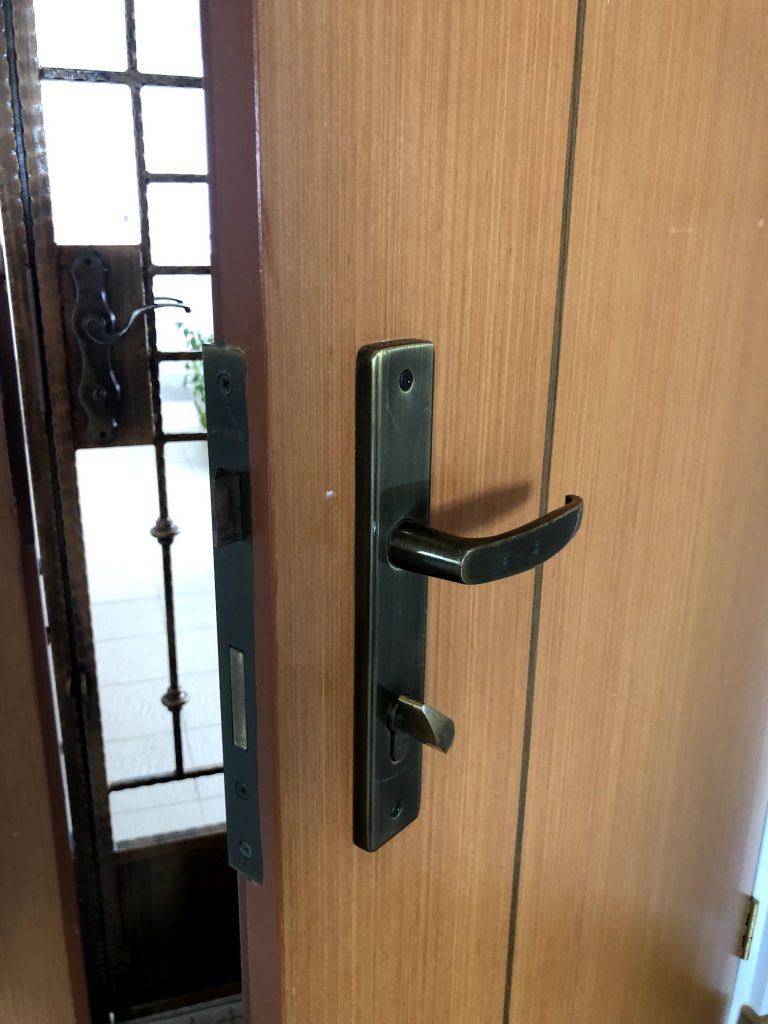 As deadbolt and mortises are fundamentally different designs, the choice of which lock to use is mainly based on your existing door system.
How to choose
Choosing between the Deadbolt (U100) or the mortise (A100 or D100) is fairly simple – what type of lock do you currently have? If it's a mortise, it probably makes sense to replace it with another mortise. If you already have a deadbolt, you may want to consider the U100.
However, that's not a conclusive decision. It is possible to install the U100 on top of an existing mortise lock – meaning you'll keep the existing lock, but add a deadbolt on top. Some reasons for doing so:
There isn't enough space between your door and your gate to accommodate the A100 or D100.
There may be patching required when replacing your existing lock to the A100 or D100, so you may opt for adding a new lock on top instead.
You prefer having both a mechanical lock with keys (on your existing mortise set) and a digital lock, for whatever reason.
We're not big fans of having both a smart deadbolt and a mechanical mortise lock, mainly because it opens up the possibility of getting locked out if you don't bring your keys (someone at home can turn the knob of the mechanical lock, and lock the door from the inside), which defeats the main purpose of installing a digital lock – going keyless.
Similarities
Here are the similarities in the three locks.
Unlocking methods – all locks feature the same unlocking methods

Fingerprint unlock – with very fast response times
PIN code unlock – support for multiple PIN codes. Each user can have different PINs
NFC cards – support for Aqara NFC card unlock (sold separately for the A100, 2 pieces included in box for the D100 and U100)
Mechanical keys – support for mechanical key lock/unlock
One-time Passcodes – supports generating OTPs from your app, even if your lock isn't connected to a hub
Apple Home Keys – unlock your door using a Home Key that's stored in your Apple Wallet on your iPhone or Apple Watch. Simply tap your phone or watch on your door lock to unlock.
Remote Unlock with Aqara Home App – Both locks can be remotely unlocked if the lock is connected to a hub (hub not required for basic functions; hub sold separately).
Time-based Guest Passcodes (also called Periodic Passcodes) – Add new passcodes for temporary guests that will only work in certain time blocks. With an Aqara Hub, you can even do this remotely.
Google Home – Both locks show up on Google Home, and you can unlock using Google Assistant.

Auto lock – all locks have the ability to automatically lock when the door is closed.
USB-C port for emergency power – all locks have their emergency power port at the same spot, at the bottom
User management – use the Aqara Home app for user management
Apple HomeKit Support – supports Apple HomeKit – you can add the lock to your Apple Home and unlock remotely or create home automations
Bluetooth – all locks use bluetooth as a secure form of connection to set up the lock, and add/remove users
Zigbee connectivity – all locks have a Zigbee chip to connect to an Aqara Hub (optional)
Manual overrides – all locks are 100% operational even without battery or even the presence of a circuit board, with a mechanical key
Differences
Type of lock – this one is probably the most obvious and explained above
Size – The U100 deadbolt is much smaller than the mortise locks
Batteries – U100 – 4x AA batteries, 8 month battery life. Aqara A100 – 8x AA batteries, 18 month battery life. Aqara D100 – rechargeable lithium ion battery;=, 12 month battery life.
Door Sensors – The A100 and D100 have mechanical door sensors which are very reliable in discerning whether the door is open or closed. The U100's door sensor is based on a gyroscope, and based on software calibration. While highly accurate in our testing, a software solution has a higher change of false positives.
One-action unlock and open – The mortise locks A100 and D100 can be unlocked and open with a single action – scan your fingerprint, then open the door. The U100, on the other hand, usually has a separate knob or handle, which means you'll have to scan your fingerprint first, then reach for the handle.
Passage Mode – the U100 has a Passage Mode feature which essentially disables the auto-locking function, and allows you to leave the door unlocked.
A Word on Sizes and Opening Methods
The size of a digital lock brings about significant limitations in where it can be installed. The two big factors are:
Distance from main door to metal gate
Presence of long, vertical handlebars
Door to gate distance
Most BTOs built within the last decade have a distance between door to metal gate of 20+cm, which makes it comfortable installing all types of smart locks and digital locks. However, older HDB flats might have distances as little as 5cm – especially if the metal gate has a handle at the same spot as the door. In these cases, the size of your lock matters a lot. For our Aqara smart lock series, here are the minimum distances between door to gate (or gate handle if in the same place) to fit the corresponding locks.
Aqara N100 – 9 cm
Aqara A100 – 9 cm
Aqara D100 – 6.5 cm
Aqara U100 – 3 cm
Handlebars
There has been an increasing number of condominium projects which adopts the long, vertical handlebars, and a deadbolt on their doors. When installing a mortise lock in these doors, they replace the deadbolt, but being much bigger, it's sometimes impossible or unsightly to install a mortise lock (sometimes the handlebars have to be removed). A U100, on the other hand, can be a much better option, both functionally and aesthetically.
How to choose?
Ultimately, choosing between a deadbolt and a mortise is relatively simple based on your existing door system. If you have a new door, you get to choose either option – we're much bigger fans of the integrated system that mortise locks provide, but it's really up to you.
If you need more information, or more help choosing, we'd love to help! With years of experience installing thousands of door locks in Singapore, we're sure to be able to meet your needs. Get in touch!