We're proud to launch the HomeSmart Matter Smart Plug, a nifty little device that can be used to turn many of your appliances smart, and one of the first in the market to be Matter-enabled.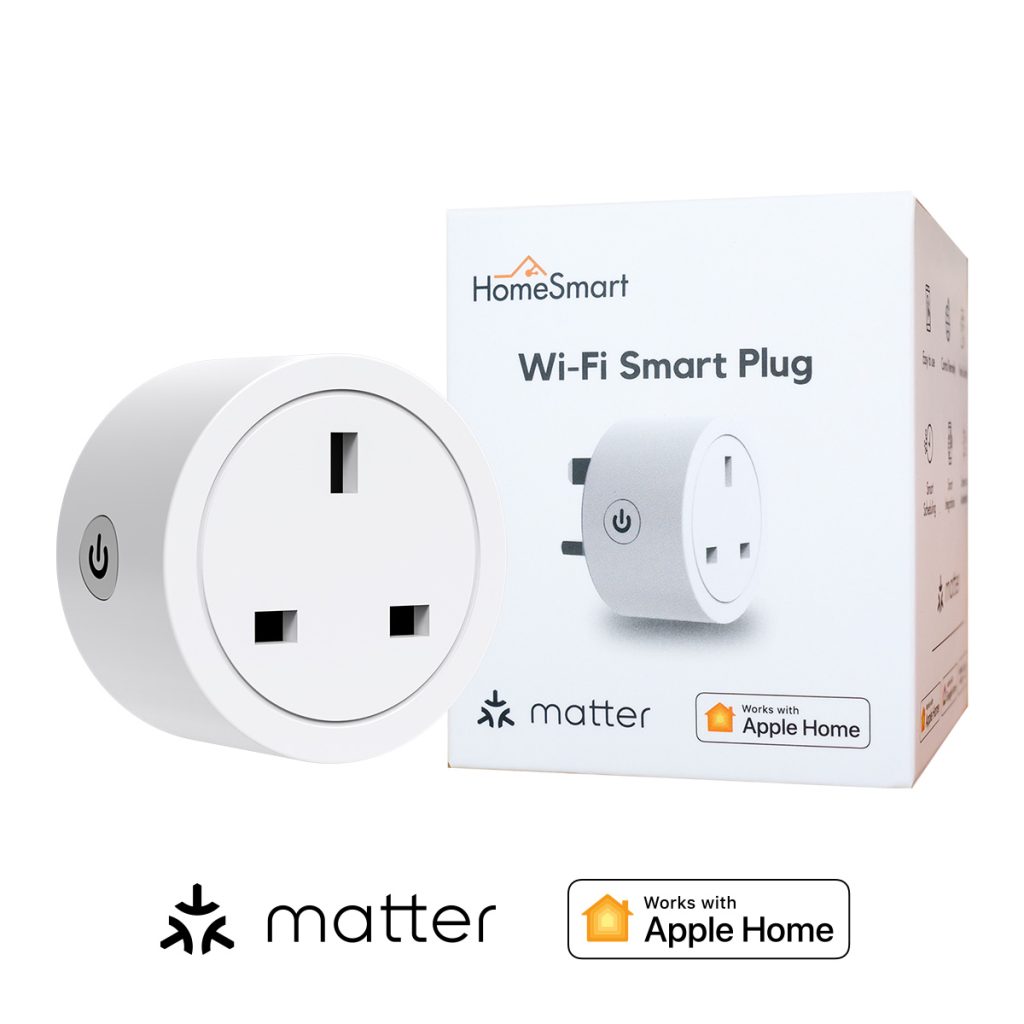 Matter Wi-Fi Smart Plug
Matter-compatible Smart Plug that gives you smart on/off controls for any plugged-in device. Works on Wi-Fi – no hub required.
incl. GST
What's Matter?

Matter is a unifying, royalty-free connectivity standard that promotes interoperability among smart home devices, spearheaded by the Connectivity Standards Alliance (CSA). By ensuring that devices from different brands can communicate with each other seamlessly, Matter is setting a new industry benchmark for smart home ecosystems. This standard employs Ethernet, WiFi, and Thread to provide reliable connections, enhanced security, and simpler setup processes, making smart home setups more user-friendly and robust.
Essentially, what this means for consumers is that any Matter-compatible product will work with the major smart home platforms, in this case, Apple Home, Google Home, and Alexa.
How can you use the HomeSmart Matter Smart Plug?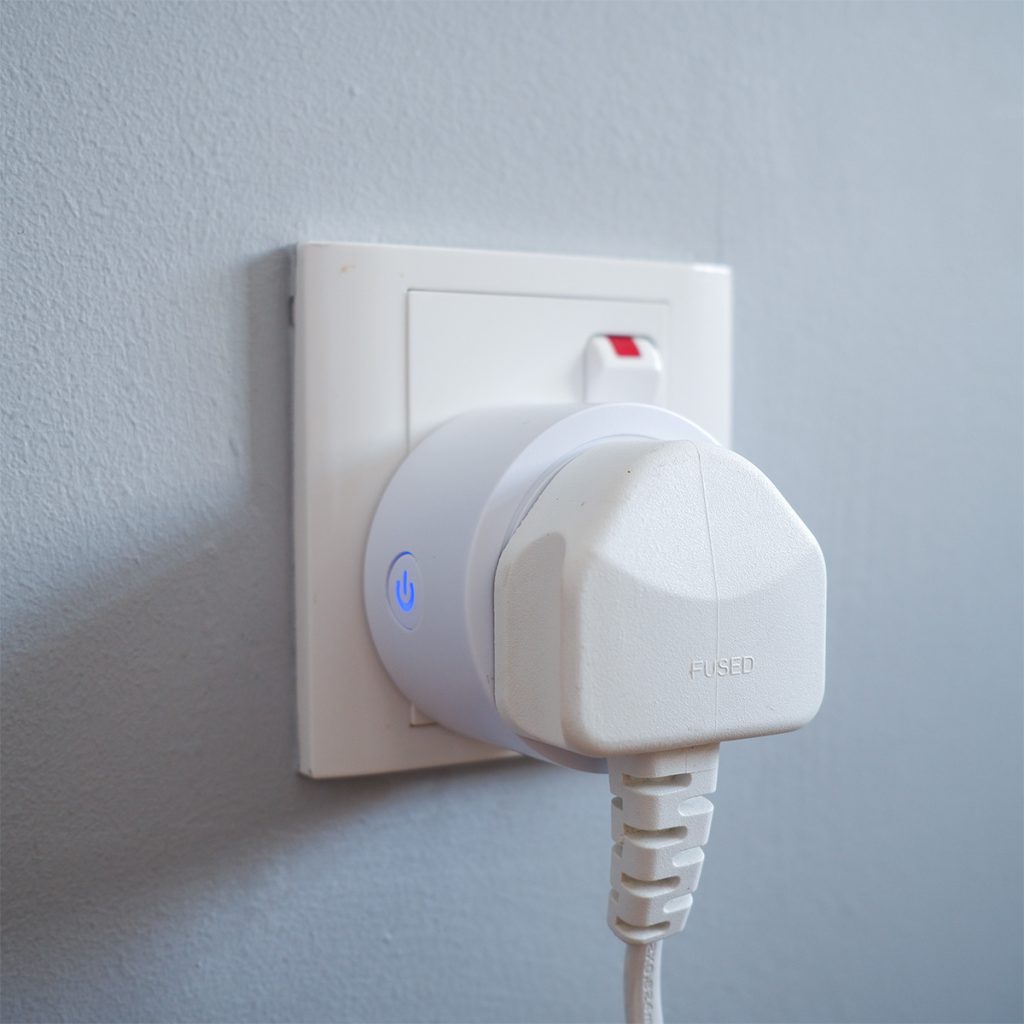 With the HomeSmart Matter Smart Plug, introducing smart home automation to your home is now easier than ever. Schedule your coffee maker to greet you with a fresh brew every morning. Remotely turn off the lamp you accidentally left on. Have your stand fan turn on when you're feeling warm. These are all some of the functions possible with our smart plug.
Being Matter-enabled, it effortlessly integrates with other smart devices in your home, providing a centralized control, regardless of the brand. Use the Smart Life app to set schedules, monitor energy usage, or create auto-off automations. Add it into Apple Home, Google Home, or Alexa to gain voice control of the smart plug and its connected appliance, plus have it integrated with your other Home devices.
How To Use
Using the HomeSmart Matter Smart Plug is simple:
Plug it into a suitable 13A power socket outlet
Add it into your smart home platform or app
Plug your appliance's 3-pin plug into the smart plug
Control with app
Adding the HomeSmart Matter Smart Plug to your smart home platform is as easy as scanning the QR code sticker on the Smart Plug itself. For example, adding the Smart Plug to Apple Home is simply using your iPhone's Camera app, pointing it at your QR code, and tapping on the "Add to Home" button that appears automagically.
Adding it to Google Home or Alexa is similarly easy – tap on "Add Device" in your options, and select "New Device", following the instructions. Scan the QR code when prompted.
It's also possible to have the Smart Plug on all the different Home apps simultaneously. In this case, you'll have to do it sequentially, adding it to the different apps one at a time. Note that the Matter code on the sticker works only for the first app – thereafter, generate a new Matter code from the first app to use it in the subsequent apps.
Do I need a hub?
No! The HomeSmart Matter Smart Plug connects by Wi-Fi, so you won't need a Zigbee hub or a Thread Border Router – just the Wi-Fi router you already have. Without a hub, the Smart Plug works perfectly in the Smart Life app.
However, to add it into Apple Home, Google Home, or Alexa, you'll need a respective Matter-compatible Home Hub, such as an Apple HomePod, Apple TV, Google Nest Speaker, or Alexa Echo device. Check with the manufacturer for a list of Matter-compatible hubs, or if your existing device can work as a Matter hub.
Possible Automations and Scenes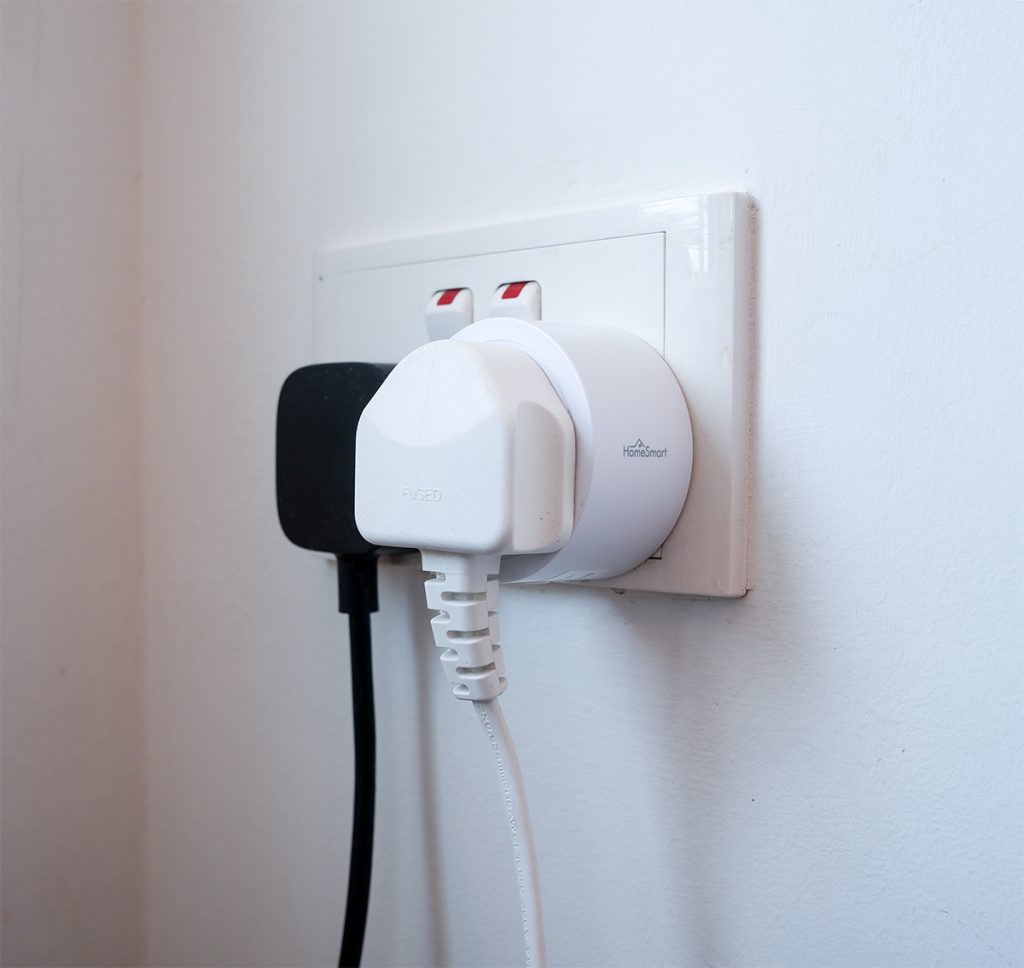 Here are some of the automations and scenes we enjoy using:
Turning a decorative table lamp on at 8pm, and turning it off at 10pm
Turning the coffee maker on at 7.30am
When motion is detected, turn on the desk lamp in the study
"Hey Siri, turn on the standing fan"
When TVOC is high, turn on the air purifier
Goodbye Scene – turn off all smart plugs and connected appliances
Get it Now
With its ease-of-use and wide interconnectivity, plus Matter support, the HomeSmart Wi-Fi Smart Plug makes an easy and intuitive addition to your smart home.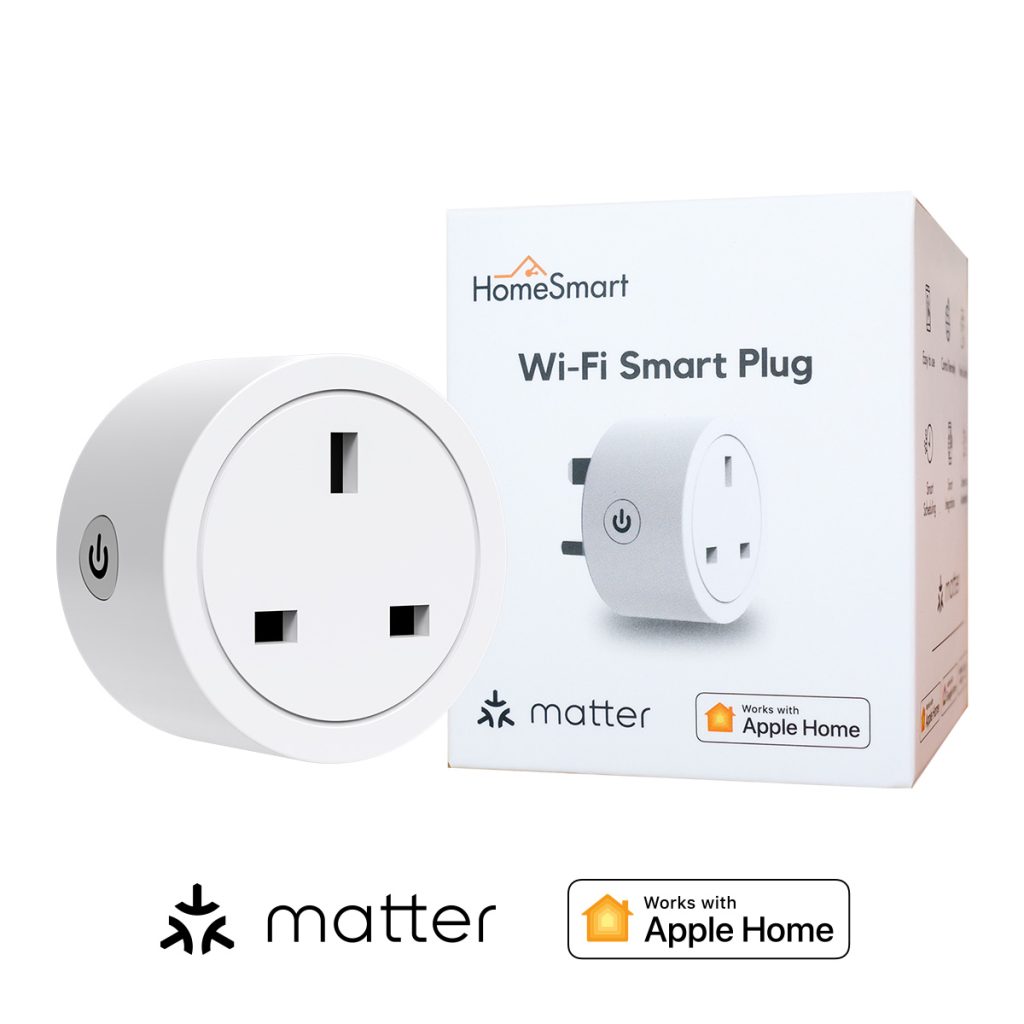 Matter Wi-Fi Smart Plug
Matter-compatible Smart Plug that gives you smart on/off controls for any plugged-in device. Works on Wi-Fi – no hub required.
incl. GST