Smart Home – Hougang Avenue 6, Singapore
4 Room HDB Flat | Hougang, Singapore | 2 Adults, 1 Cat
This was an interesting project because the homeowner was already using smart switches. Our client had been using Broadlink eTouch smart switches for the last three years, but decided to change to our Aqara smart switches because he was having drop-outs of his Broadlink switches and troubles with the devices on his Broadlink app.
Here are his switches before changing: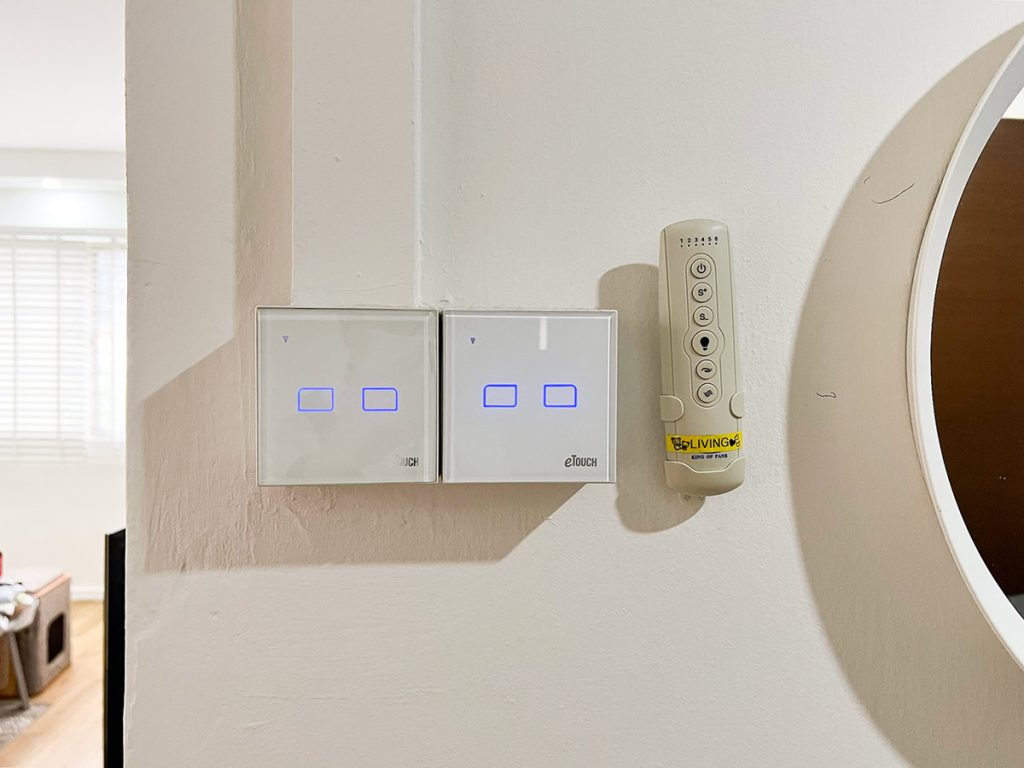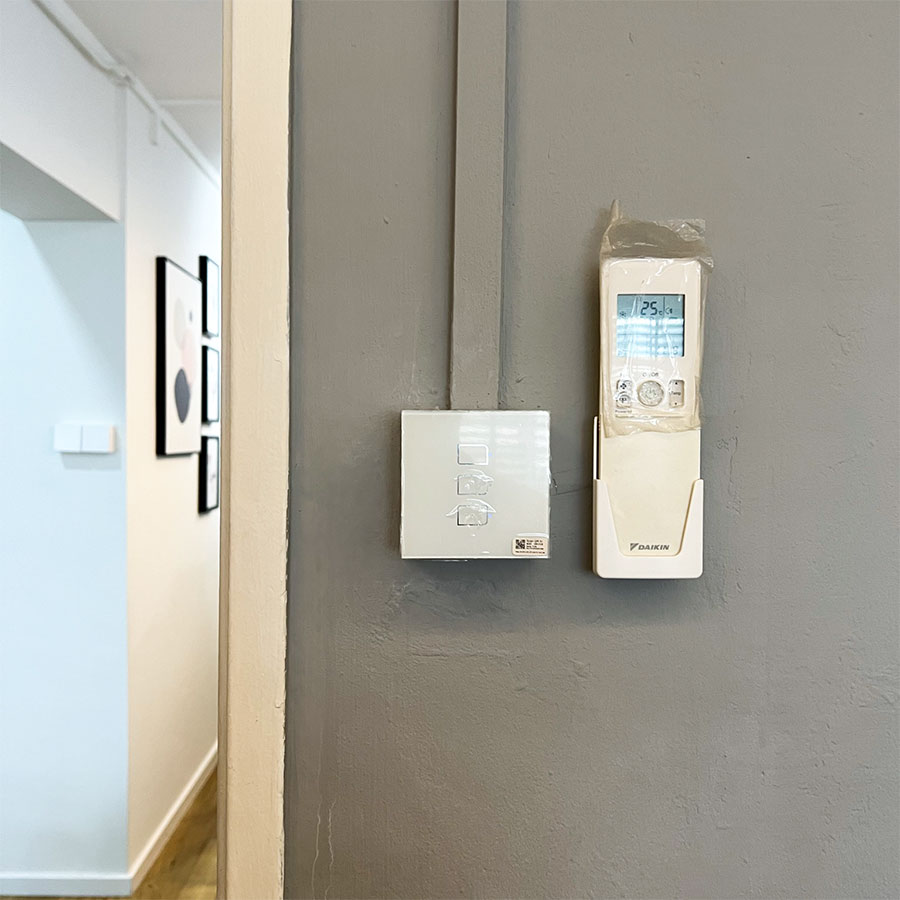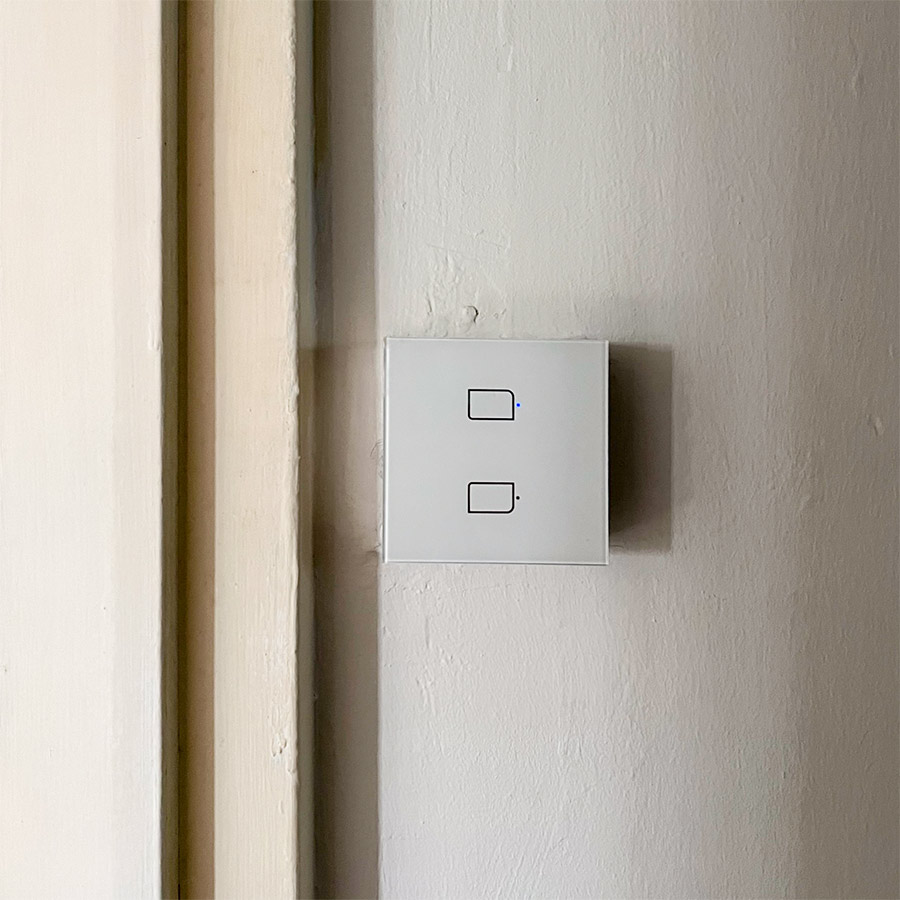 And here are his Aqara D1 Smart Switches after changing: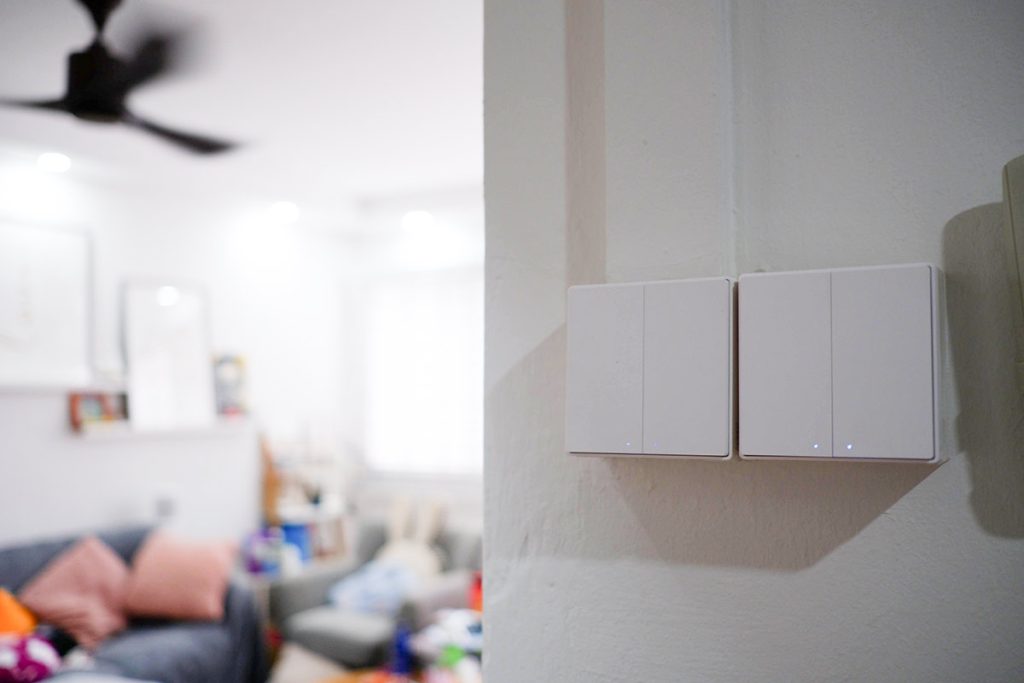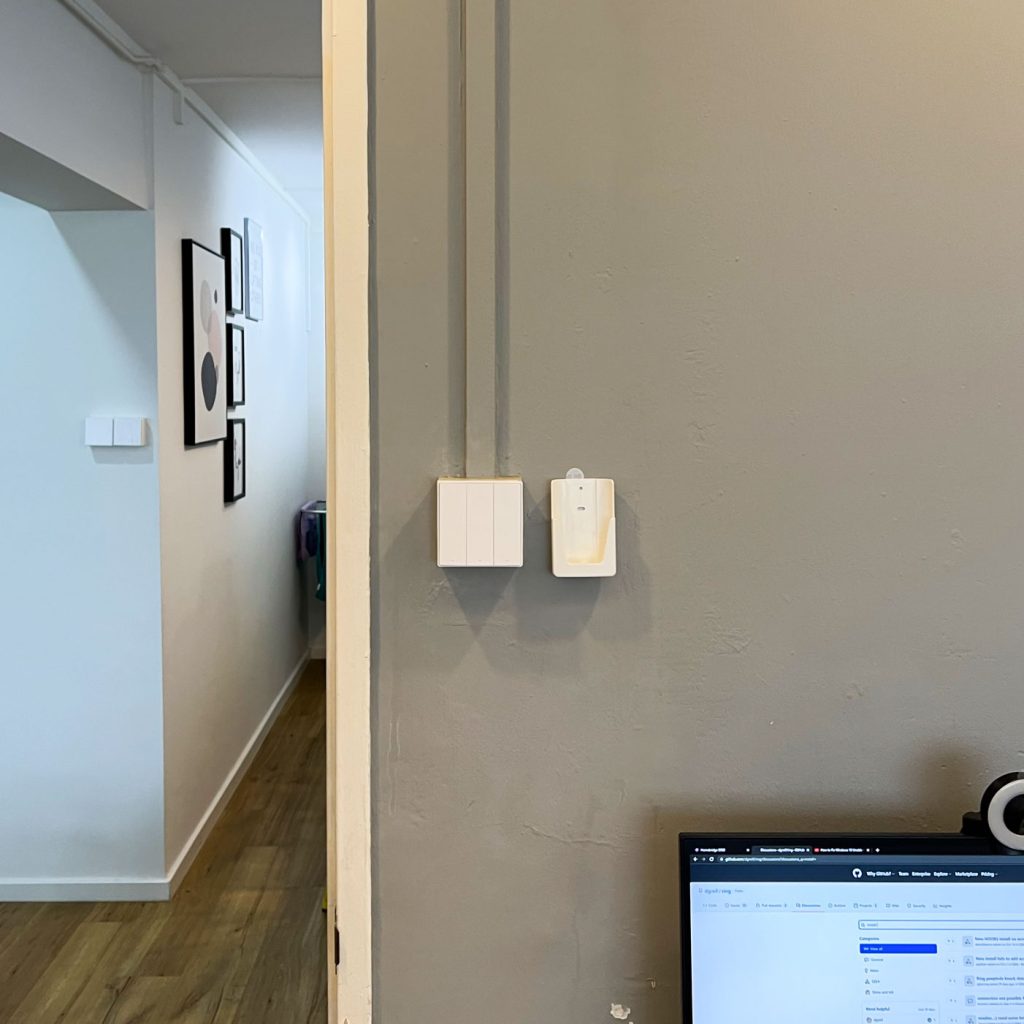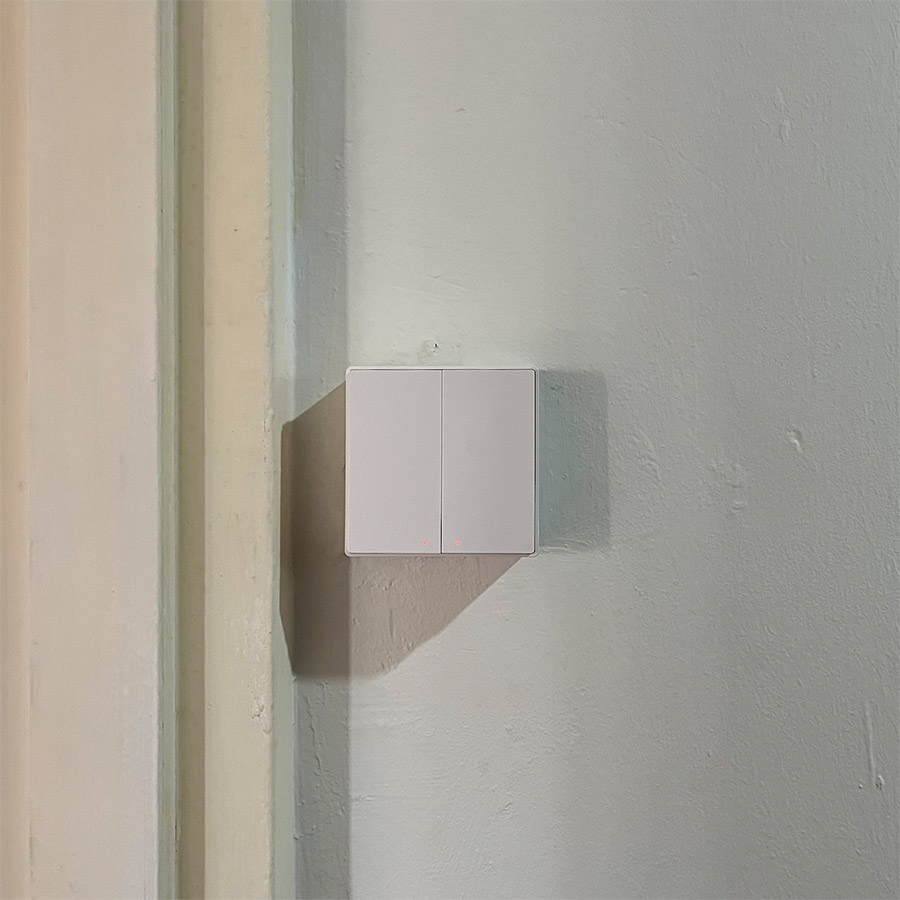 One thing that struck him during our demonstration of the Aqara switches was the two-way communication between switches and smart home system.
When you turn the lights on in your app, the switches reflect the change and turns on the light (and vice versa).
When you turn the lights on using the physical switch,

the app

reflects the change, and shows the light as "on" (and vice versa).
His Broadlink switches are one-way. That is, turning lights on and off in your app works well, but if you use the physical switch to turn the lights on/off, it doesn't get reflected in the app. This means that your smart home system would be reporting inaccurate information.
Besides smart lights, he also had some normal switches that he never got around changing to smart ones.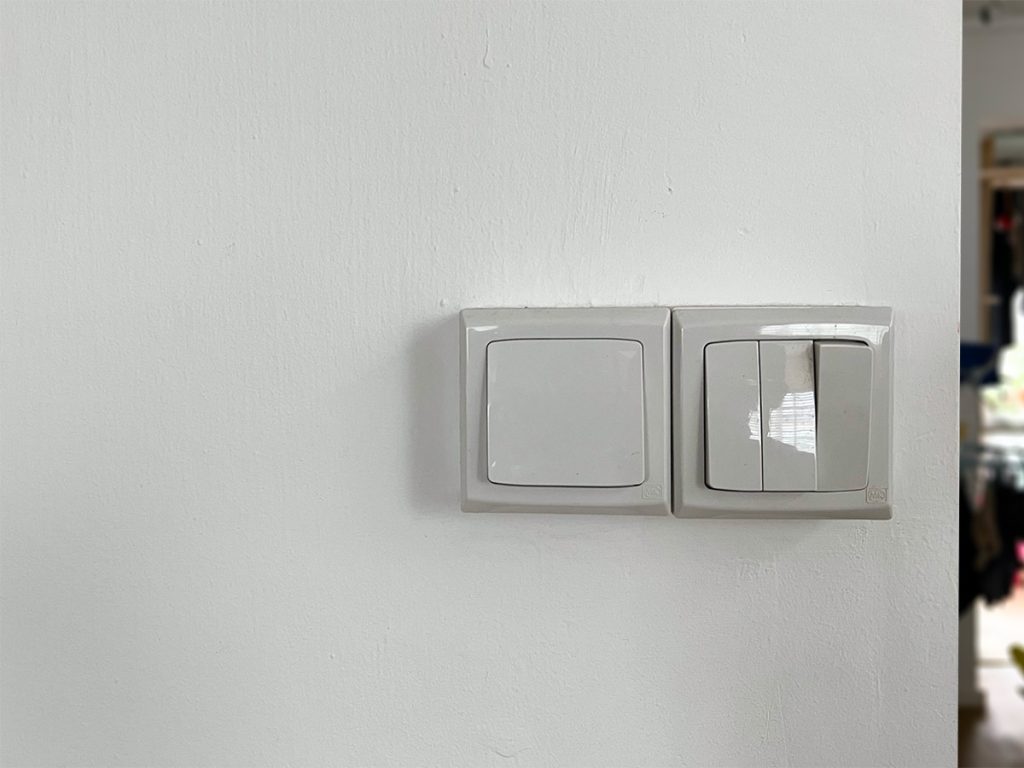 He was convinced enough by our product demonstration that he took the plunge, and went ahead with whole-home smart lighting. He installed Aqara smart switches throughout his whole home, including his spare rooms and store rooms.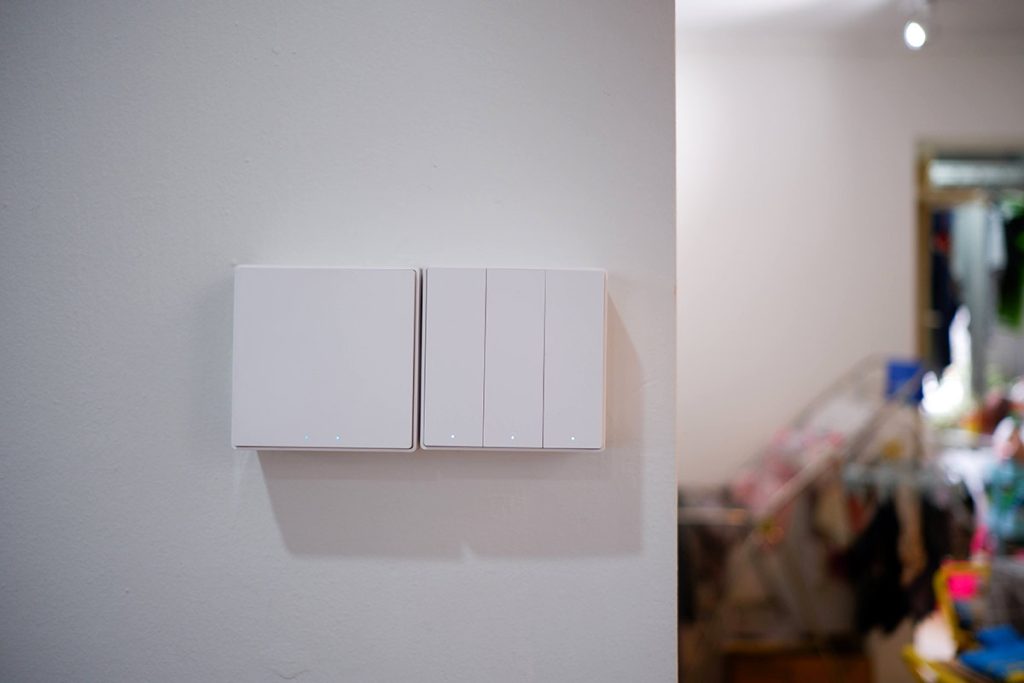 What we liked about his home is options for lighting, as designed by his interior designer. He was a bit disillusioned by having so many switch gangs controlling so many different lights, but once we set up scenes for him, he found new inspirations and ideas on how he could fully utilize his different lighting permutations with minimal effort.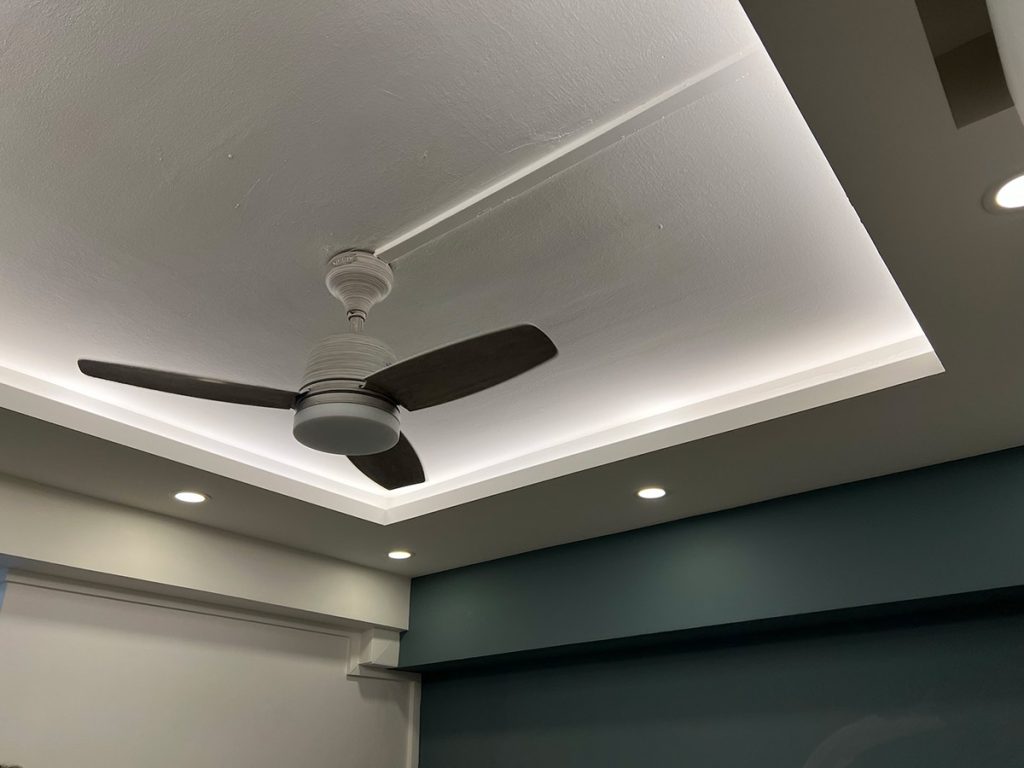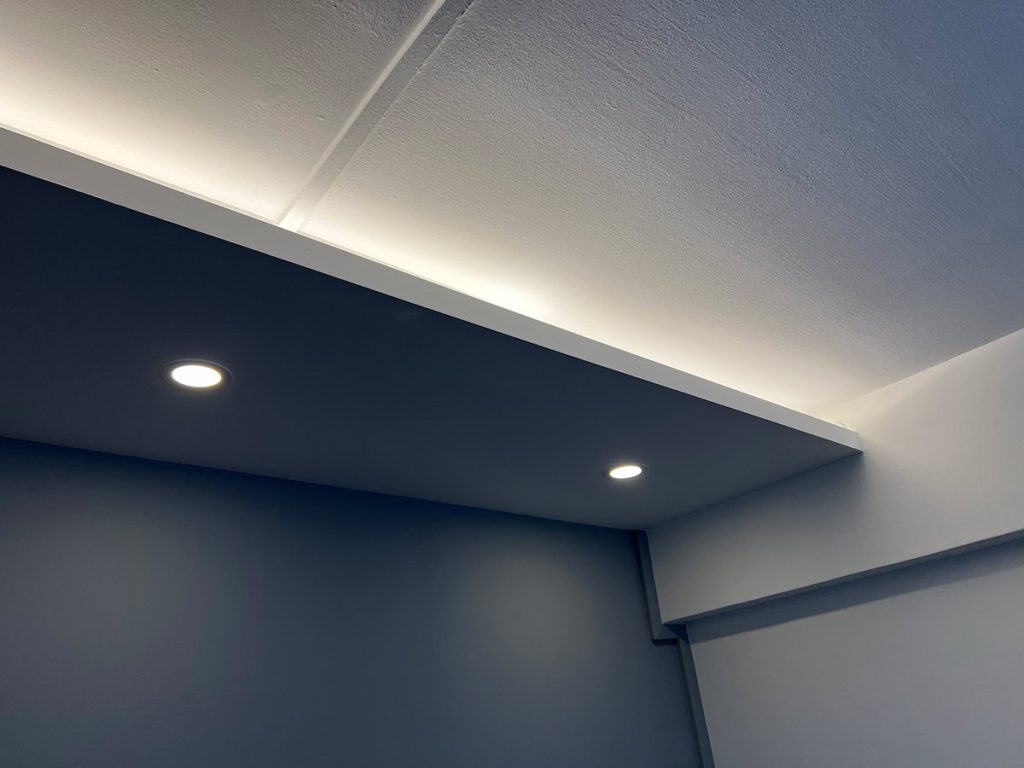 Sensors
Aqara Motion Sensors and Aqara Door and Window Sensors were also set up to replace their Broadlink sensors. We configured home lighting automations based on sensor triggers..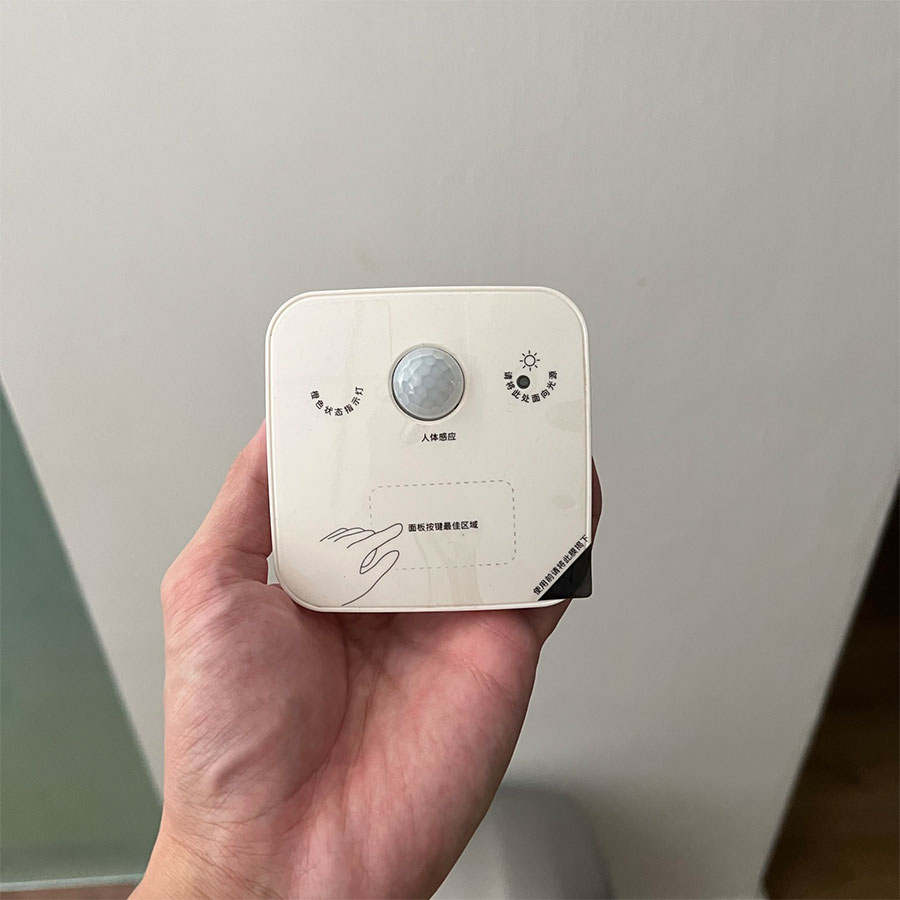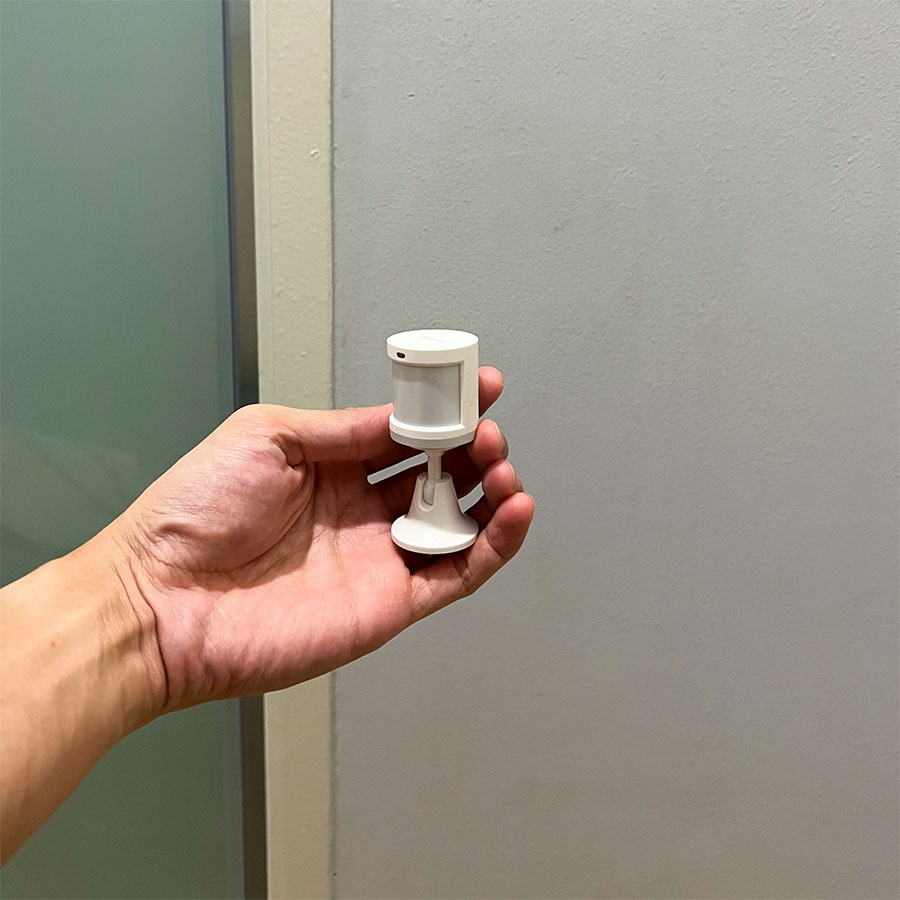 Existing Technology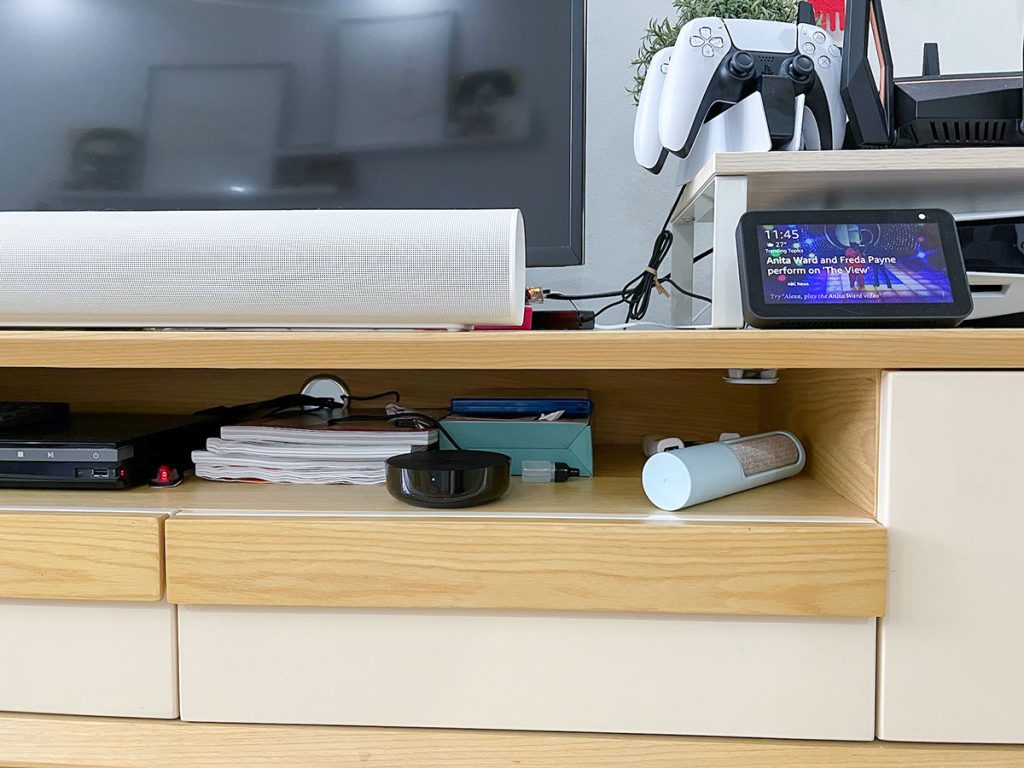 Before he came to us, our client had multiple apps and platforms.
A Sonos system with Alexa voice assistant
A Ring Video Doorbell
An Alexa Echo Show, connected to his doorbell
Xiaomi cameras
Tapo cameras
Broadlink switches
Broadlink motion sensors and door sensors
Samsung digital lock
A smart water heater (not sure of the brand)
A Playstation 5 (not part of a smart home, but we thought it noteworthy anyway)
The problem with so many different devices from different brands and manufacturers is app creep. You'll end up with one app for lights, one for cameras, one for your doorbell, one for your voice assistant, one for your speakers, one for your water heater, one for your door. That's a lot of apps.
Changing his switches to Aqara switches is the first step of integrating a truly connected home. He's putting the Aqara switches on Apple Home (both homeowners use iPhones), to achieve Apple HomeKit control and Siri voice control with the Apple HomePod (similarly purchased from us).
The next step is to replace their Xiaomi and Tapo cameras with our Aqara Smart Cameras. With Apple HomeKit Secure Video support, that's another aspect of their smart home that can be unified and simplified into fewer apps.
There's also the possibility of replacing the Samsung digital lock with our Aqara N100 Smart door lock, but this expense is something that requires further consideration.
Meanwhile, since our switches are compatible with Alexa, he's able to run a dual Apple – Alexa smart home, getting, in some sense, the best of both worlds.