Smart Home – Alana, Sunrise Terrace, Singapore
Landed 3-Storey + Basement | Yio Chu Kang, Singapore | 2 Adults, 2 Kids
Our clients were moving into this landed, 3 storey home with a basement. One of the main requirements for them – they didn't want to do 'inspection rounds' every night, walking up and down 4 floors to make sure all their lights and appliances were off. What they needed was simple –
Remote controls for as many devices as possible
Accurate, reliable device status in smart home app
Requirement 2 sounds like a relatively simple request for a smart home, but you may be surprised to know that not all smart homes have two-way communication. Aqara smart homes using Zigbee have this feature – meaning that when you turn the switch off at the wall, your app shows the device status changing to off immediately. In our experience, smart homes based on RF and IR technology (which includes Kinetic switches) do not have this function – turning switches on and off at the wall do not update the app.
With this in mind, we easily recommended to swap out all their switches for the Aqara D1 Smart wall switches. Aqara M2 Hubs were put throughout the home for Zigbee connectivity, as well as to control the air-conditioners in the different rooms.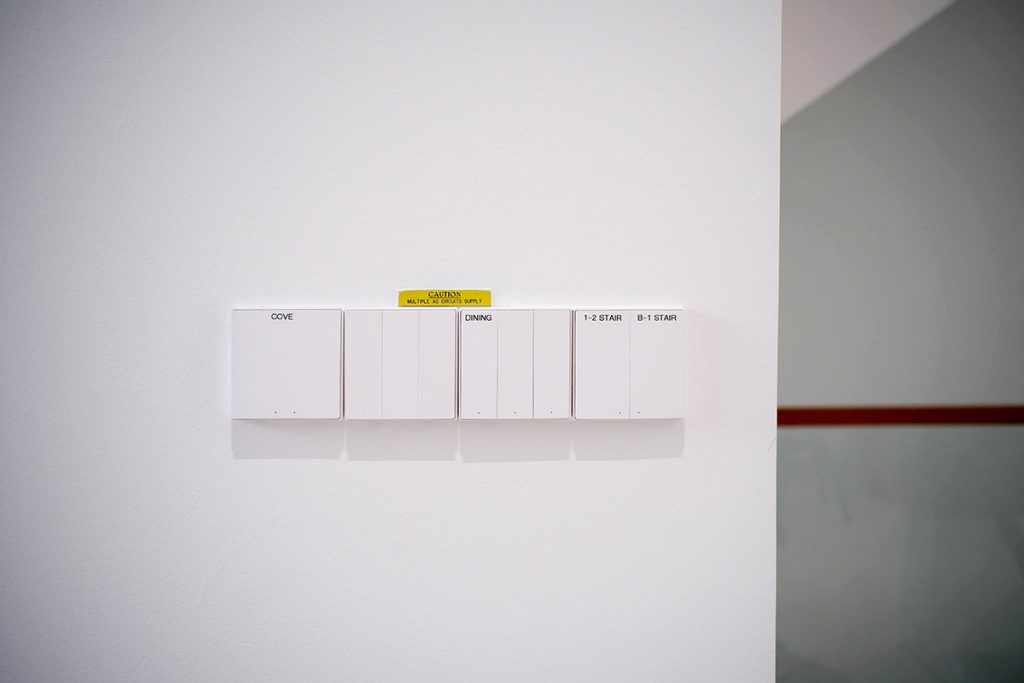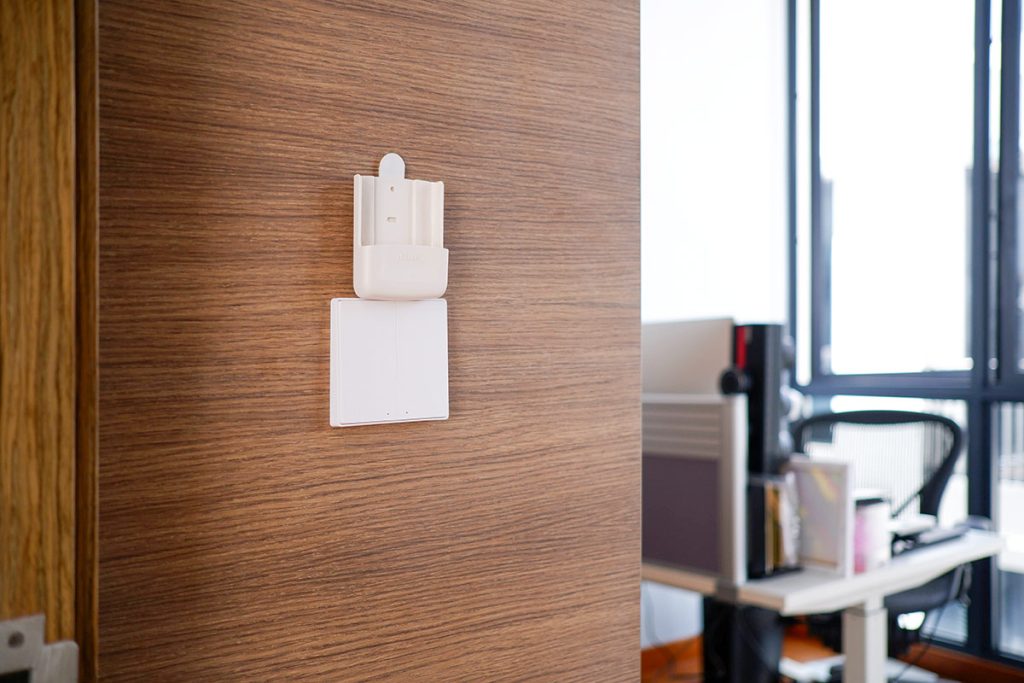 Just these two items enabled our clients to satisfy their two main requirements.
We brought it a bit further, with the addition of an Aqara N100 Smart Door Lock in their basement entrance. We also added motion sensors at the stairway area for automated lighting when walking through.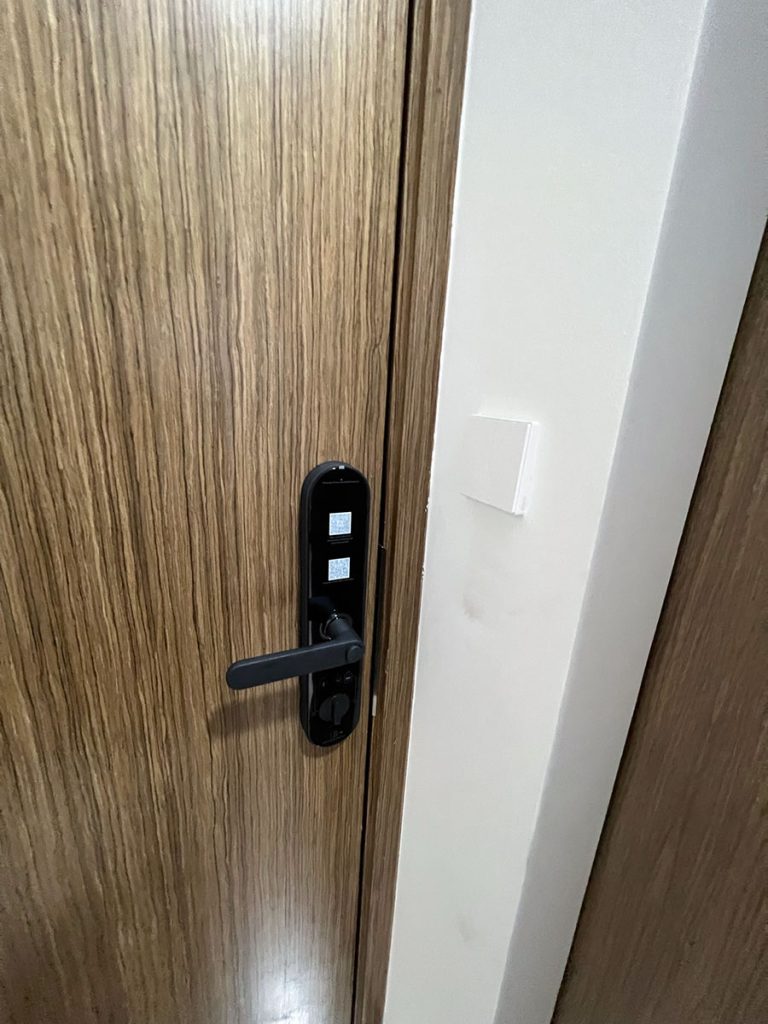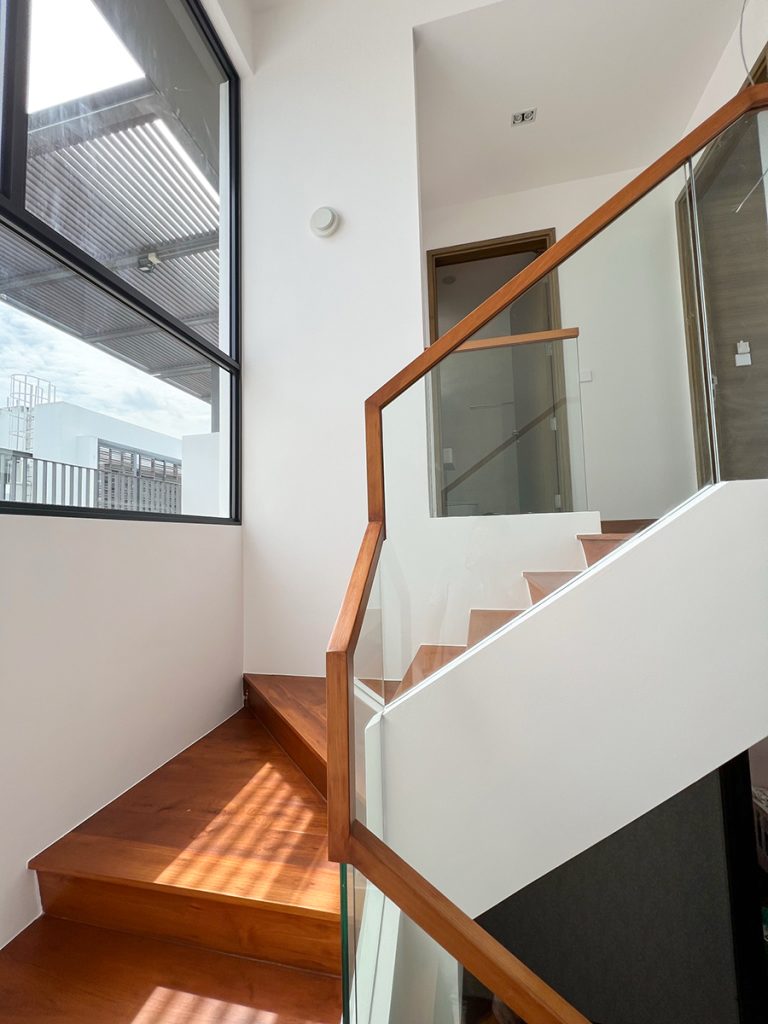 Lastly, our Smart Water Heater Switches were installed to give automated, smart controls to their home's four storage tank water heaters. We set up the automations to turn them on and off accordingly after a short interview to understand their lifestyle.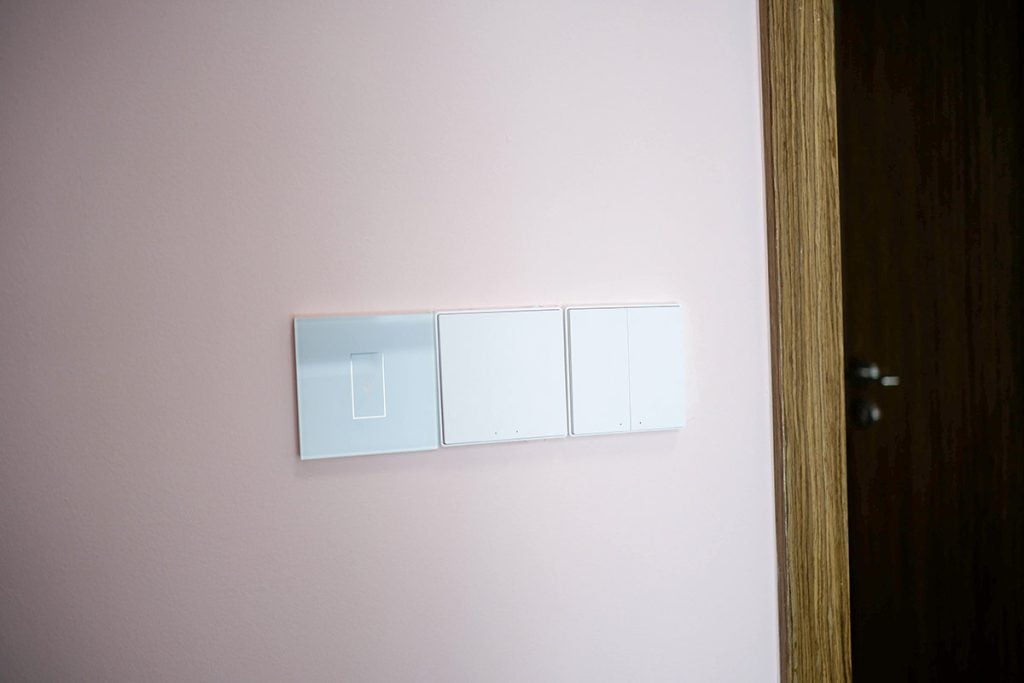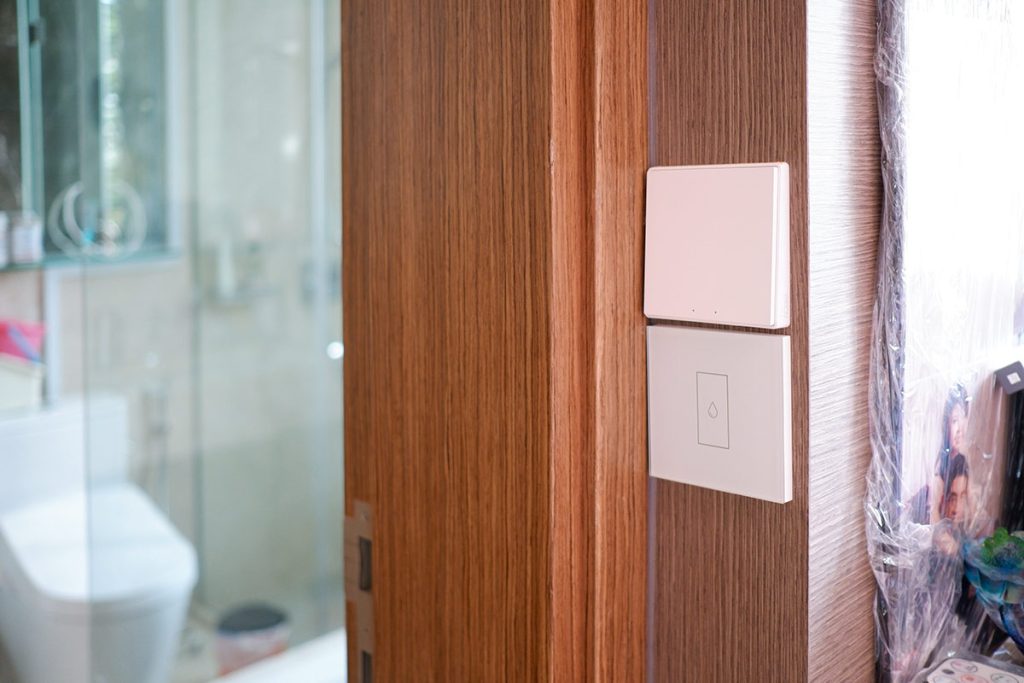 Our clients opted for us to setup and configure the smart home for them, and our team member's Apple Watch recorded him climbing 45 storeys that day!
Part of the setup is proper organization – in a home this large, it's important to keep devices clearly organized so everything is easy to find. We also went through with the client on how our systems work, and how to add devices, create scenes, and set up configurations.
We set up the whole home on both Aqara Home app and Apple Home app – where the client has stated they'll mostly be using Apple Home to control their devices (they have an existing Apple TV to work as an Apple Home Hub).
The end result on Apple Home looks like this!