We're happy to announce that we're now tado's distributor in Singapore! The tado Smart Aircon Control is now in stock, and available on our website, or on Lazada and on Shopee.
tado Smart Aircon Control V3+
The tado Smart Aircon Control V3+is a simple way to make your aircon smart. You'll gain new aircon powers – creating automations and schedules, operating the aircon based on temperatures and weather, or simply control your aircon by voice or by app. The tado app also has smart features such as open-window location, perfect for saving energy and money.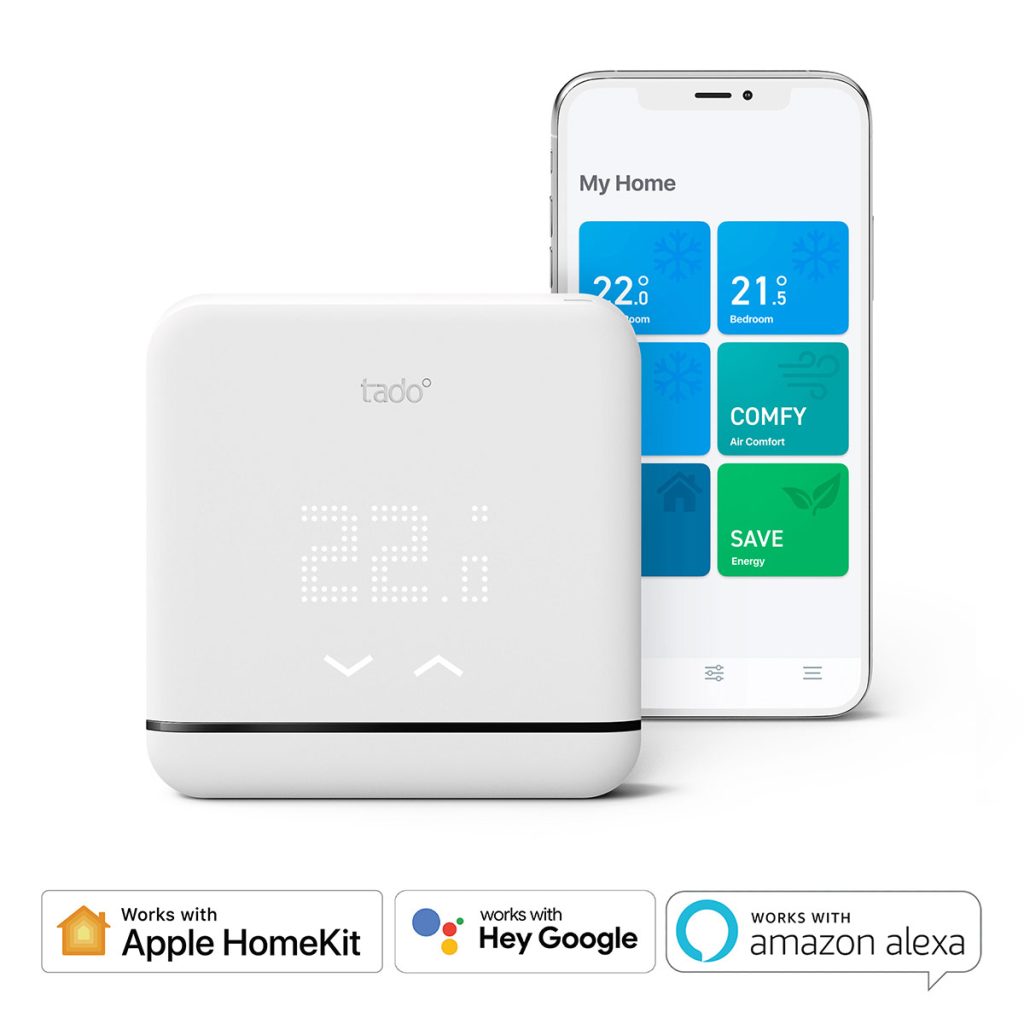 tado° Smart Air-con Control V3+
Make your air-con smart with scheduling, geofencing, and remote app & voice controls to save energy and maximize comfort. Works with almost any air-con.
incl. GST
Some new ways of controlling your aircon is as follows:
Automations
Automations are now possible, based on tado's smart schedules. You can also create automations within Apple Home, or through Google Routines. Some automations we like
Turning off the aircon half an hour before we wake
Turning off the aircon when nobody is at home (based on geolocations)
Turning on the aircon when the "Good Evening" scene is triggered
App control
Control of your aircon is now possible through your phone or smart watch, through a variety of apps.
tado app, available on iOS and Android
Apple Home (100% native compatibility with Apple HomeKit)
Google Home
Alexa
Voice Control
We're big fans of voice control for airconditioners, because sometimes you want to turn your aircon on in advance, before you get home. One of our favourite applications – asking Siri on our Apple Watch to turn the AC on as we're stepping out of the car in the car park. By the time we're home, the air-conditioner will have been running for 3 minutes, cooling the house down nicely for us.
Onscreen Controls
Besides app controls, the tado also allows you to control your aircon through its onscreen LED interface!
About tado
tado is a technology company based in Munich, specializing in smart thermostat and airconditioner systems. PFE Technologies Pte Ltd is a distributor for tado in Singapore.