Smart Home, The Esparis, Paris Ris Singapore
Three Bedroom Condominium | Pasir Ris, Singapore | 3 Adults, 2 Twin Babies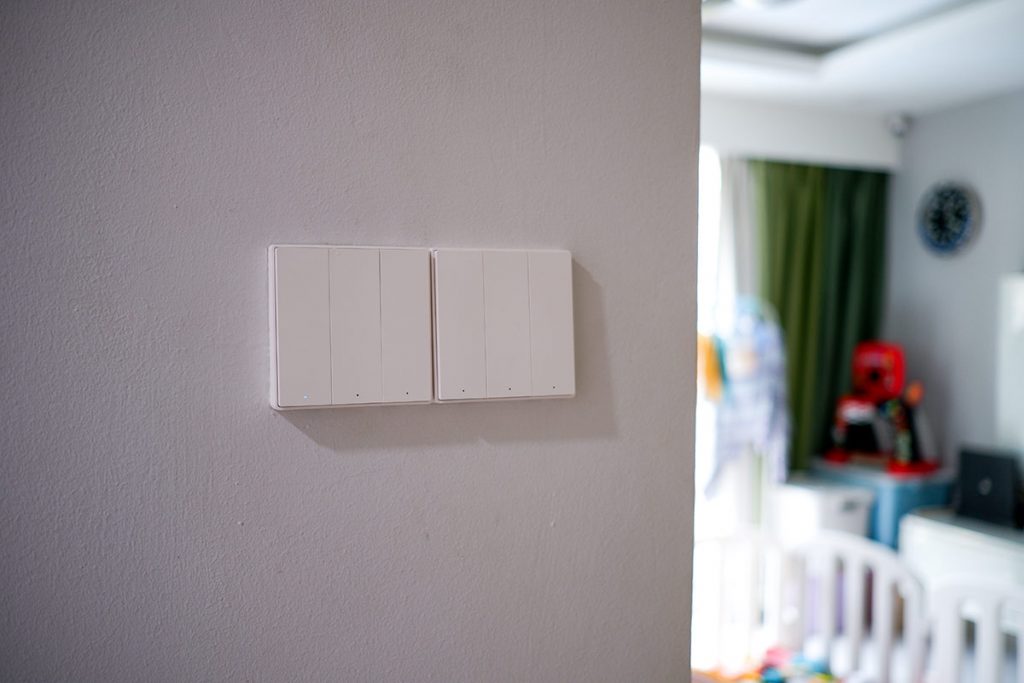 This project is a smart home upgrade of an existing home, for a couple that already has fingers dipped into smart technologies! Existing tech in their home includes:
2 Apple HomePods
2 Apple HomePod Minis
Apple TV
6 Xiaomi Cameras
Roidmi Stick Vacuum
Yale Digital Lock
Philips Peephole Camera
Xiaomi Smart Bulbs (in one track light)
Despite all the tech already in place, our clients came to us looking for smart home solutions that could be integrated into Apple Home, especially for their home lighting. The couple both use iPhones (the other adult is their live-in helper), and the Mr is a tech enthusiast who's in the beta for iOS 15. The first real test was actually in the cameras – Xiaomi cameras aren't supported by Apple Home, and they already have six – changing to Apple Home would mean having to change all their cameras!
The Test
Our recommendation was simple – we asked them to buy one unit of the Aqara G2H Camera Hub, add it into their Aqara Home and Apple Home apps, and see for themselves. As a camera that supports Apple HomeKit Secure Video, the Aqara G2H Camera footage can be viewed on the Apple Home app, and the clients will be able to access features such as AI facial recognition, setting of activity zones, and enhanced privacy settings.
They were also sharing a 2TB iCloud Storage plan, which gave them 10 days of cloud recording for their camera footage for an unlimited number of cameras.
Within a week, they replaced all of their 6 cameras with the Aqara G2H. Previously, they ran a NAS (network attached storage) as private cloud storage for their Xiaomi cameras. Once they replaced the cameras, they ditched the NAS in favour of Apple's iCloud storage. "Very eat power leh!" he said.
The Setup
With 6 Aqara G2H Camera Hubs spread out in their home, their home was ready to have other Aqara smart devices (each smart device needs to connect to a hub, and there are limitations of range. With 6 hubs, the range issue is eliminated – see more here). Our clients then engaged us to install Aqara D1 Smart Wall Switches in their home to create smart lighting in the apartment.
Noteworthy Mentions
Two-way switches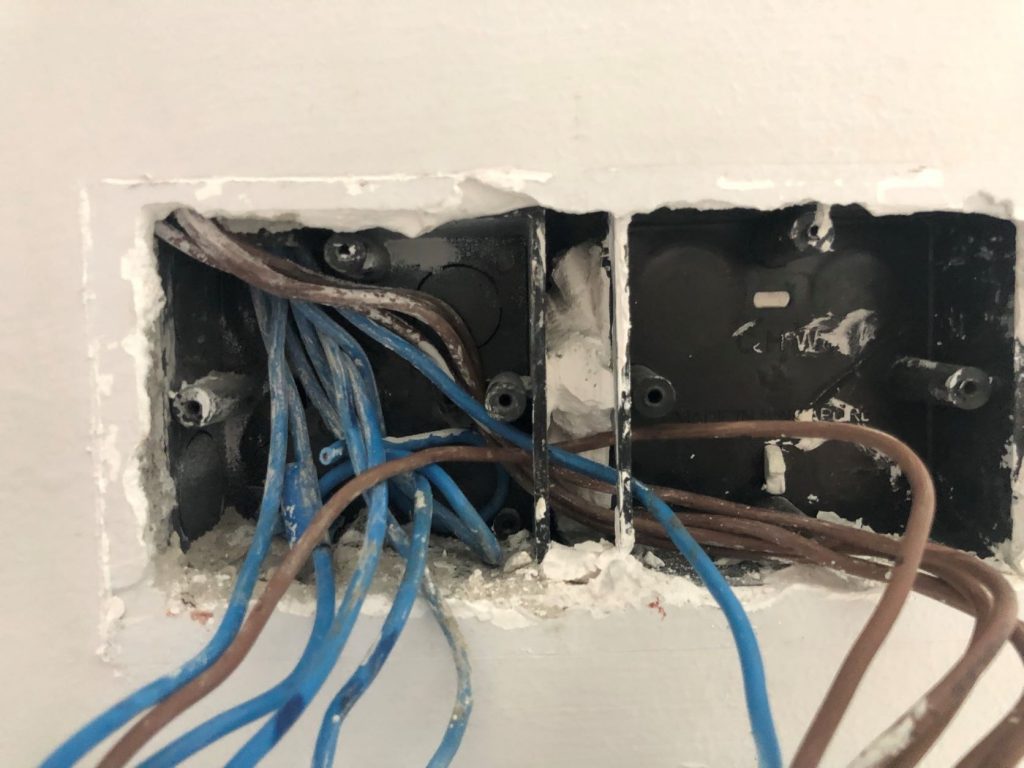 Our clients had a complicated two-way switch system – a two-gang switch in the foyer were in a two-way configuration with a 3-gang switch in the living room. The third gang of the latter switch was in a two-way configuration with another 2-gang switch at the bathroom.

We replaced all the switches like-for-like at our clients' request – all of which were replaced with smart wired wall switches. As part of the configuration and set up, we set up the entire system for our clients such that every single gang of the new smart switch did the exact same function as they used to – so the transition to a smart home would be immediately familiar, simple, and seamless.

Smart switches, generally, cannot be set up on two-way circuits. There's a simple reason – on a traditional two-way circuit, if one switch is cut off, the other switch would lose power and stop working. However, we were able to pick our brains (together with our very experienced electrician) and figure out a smart solution using all wired smart wall switches so that everything works just as it used to.
Quiet as a mouse
Another noteworthy mention would be that the switch installation was done while all five household members were at home. In fact, it was the twin babies' naptime when we arrived! They slept in their room throughout the entire installation in the other rooms, and only woke up much later. We had to remind our electrician to keep his volume down a few times, but other than that, the installation was simple and quiet – since there wasn't any drilling or hacking required.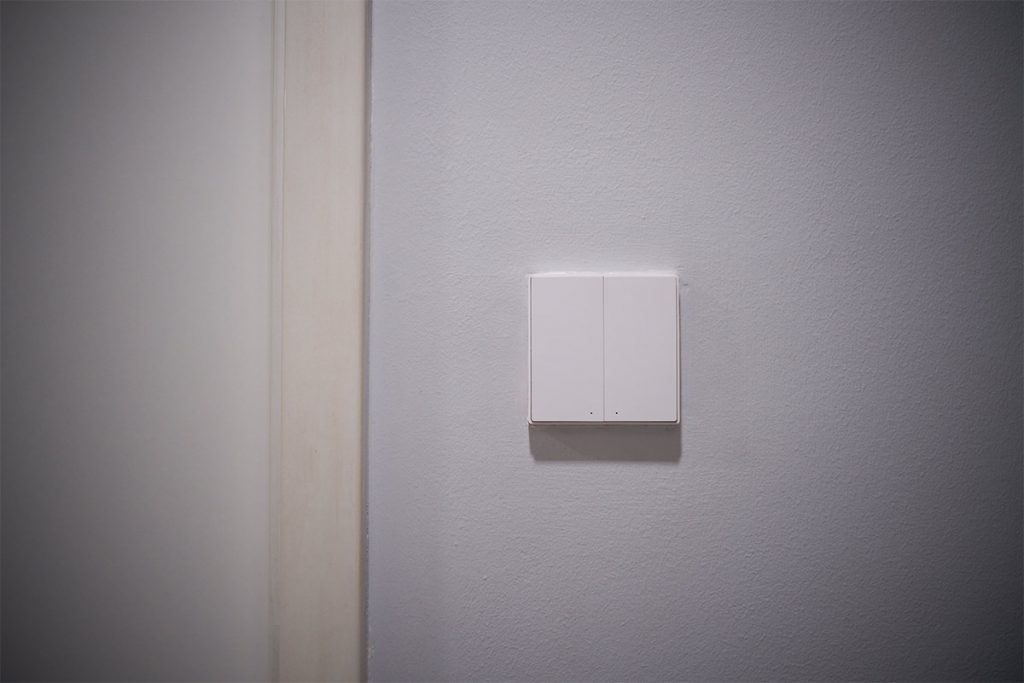 Configuration
We set up everything on both the Aqara Home and Apple Home app. Despite being very well-versed in tech, our clients wanted us to set everything up for them, generally to save them time, and because they weren't sure how everything would be set up in their two-way switches. The automations and configurations were set up in the Aqara Home app by our team, and everything was added to Apple Home. With their four HomePods and a Apple TV, they were spoilt for choice in choosing an Apple Home Hub. (What's an Apple Home Hub? Find out more here.)
What about air-conditioners?
This client ended up without a single unit of our Aqara M2 Hub, which can also be used as an air-conditioner smart controller. They didn't need one, because they had already splurged on wifi modules on their Daikin air-con units. Unfortunately, these wifi modules require their own app and aren't supported on the Apple Home or Aqara Home apps, and thus there was no way to integrate their AC into their smart home system with lighting and cameras.
The Result
Our clients had smart home controls to more than 30 separate bulbs – everything added to their Apple Home and Aqara Home. With their HomePods, they can also use voice controls with Siri.
With all the cameras supported on Apple HomeKit Secure Video, they were able to access both smart lighting and camera feeds in one app – the Apple Home app – and all organized into rooms.
Lastly – did you know that the Apple TV has Siri and has full support for Apple Home? This means that they can use the Siri on their Apple TV and say – "Show me the camera in the entryway" – and the footage is displayed PIP (Picture-in-picture) on their TV!