Setting up a smart home with Aqara is simple. All you need is a smartphone that can download and run the Aqara Home app, available on Apple's App store and Google Play store.
Downloading and running the Aqara Home app
On your phone, go to your app store. On iPhones, this is the App Store (tap here). On Android phones, this is the Play Store (tap here).
Search for "Aqara", and download and install the Aqara Home app.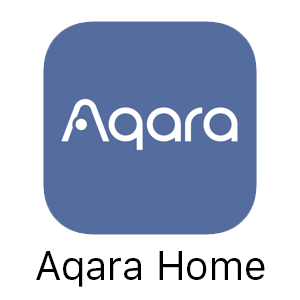 Registering a new Aqara account
When running the app for the first time, you'll be asked to Sign in or Sign up. Tap on Sign up, and read through the terms of service and privacy policy. To proceed, you have to Agree.
The app will then ask you for your email or phone number. At the top right hand corner of the screen, you will see the region. If the region is set to China Mainland, please tap on it and change it to Other. This is important as it will allow you to set up your Aqara devices with Google, Alexa, and Apple.
After that, enter your email address and follow the instructions.
Adding Aqara Accessories
Adding an Aqara Hub
Once your account is created, you'll be taken the the My Home screen within the Aqara Home app. This is where you will control and configure your devices. Your first step is to add your Aqara Hub, which is either the Aqara G2H Camera Hub or the Aqara M2 Hub.
Tap on "Add Accessory". You will be presented with a list of products. Choose the correct product, and then follow the onscreen instructions.
Once the product is added, you will be back at the "My Home" screen, this time with the newly added device showing.
Note: if you are unable to add products, it is most likely that you had purchased a region-locked M2 hub from overseas sellers. Unfortunately, we will not be able to provide any support for these products.
Adding other Aqara Accessories
Once an Aqara Hub is added, you can then start to add your other accessories such as the smart switches, sensors, and locks. Tap on the + icon at the top right corner of the app. Similar to adding the hub, you should choose the product you want to add, and follow the onscreen instructions.
As Aqara accessories are connecting wirelessly to your hub, you should choose the hub in the closest proximity to the device's intended position. To learn more about the wireless technology employed by Aqara, check our Wireless guide.
Navigating the Aqara App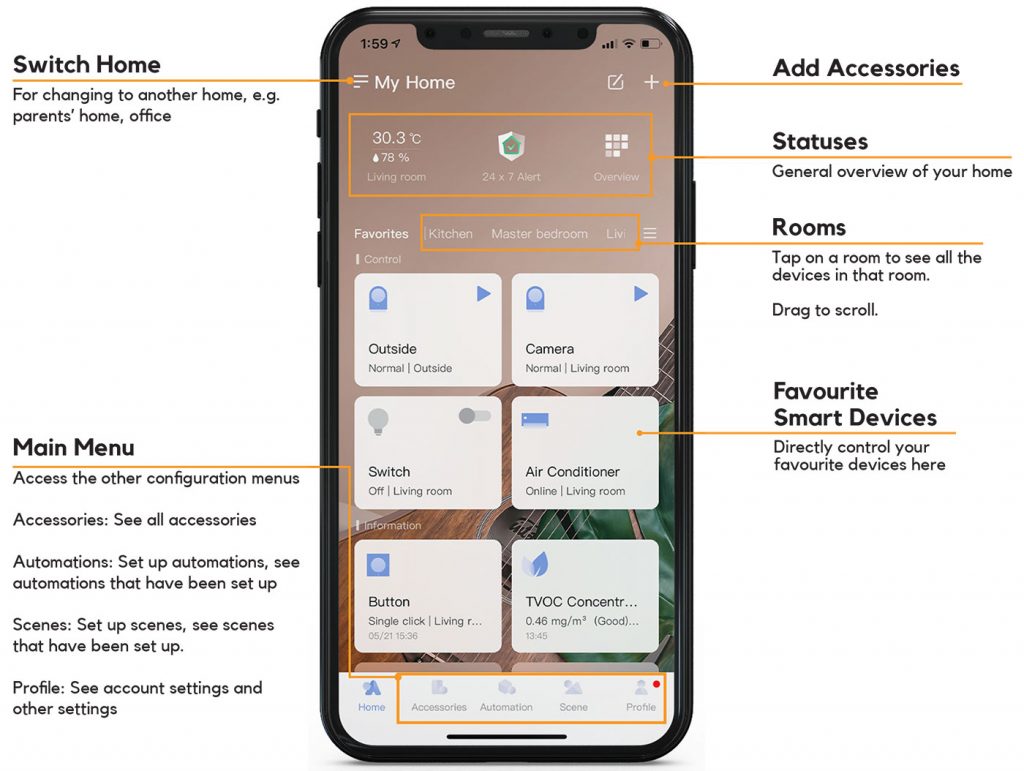 The Aqara app is laid out simply with the options easily visible at one glance. You generally start at the Home tab, which shows your favourite devices. You can also scroll through rooms, control devices, and see statuses and logs.
To add more accessories, configure automations, and create scenes, you'll need to access each separate page from the menu at the bottom. Follow the onscreen instructions.